As competition is super stiff and cut-throat in every industry sector, businesses tend to compete on the web. Today, no matter how good or unique your product is, if you are not visible to your audience, it may not be worth it.
To be noticed by your intended audience, you need to be ranked high in the SEO (Search Engine Optimization) game. You will have to put extra effort into shaping your website as a reliable and high-ranked source.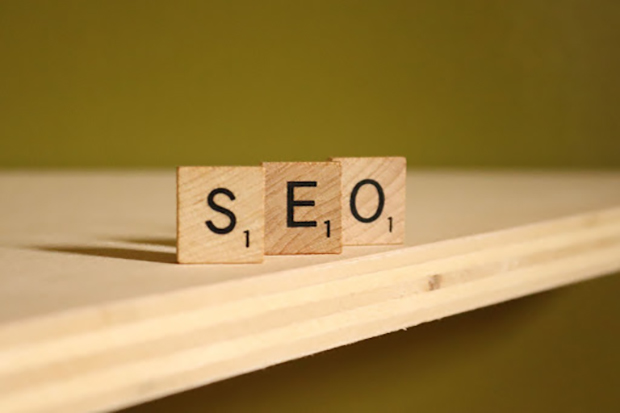 SEO is a long-term and complex marketing strategy that helps you improve your website's visibility and organic search results in the SERP. If you are new to this and don't know much about it, keep reading. We will help you explore some of the pivotal elements of SEO.
Why work on SEO?
SEO expanded as Search Engine Optimization is an excellent marketing strategy that can benefit your business in several ways.
Here are some reasons to hone your SEO:
Organic traffic. The best reason to go for SEO is organic traffic. Unlike other methods like PPC, SEO does not require any investment and can yield quality traffic.
Trust and credibility. Though SEO requires much effort and time, it helps build trust and credibility. After all, your traffic is coming to you based on your top ranking, not because you forced users to click.
Long-term strategy. Unlike other marketing methods, SEO is a long-term strategy. You work hard for a few months or a year, and the results for its keep flowing for a long time unless Google or other search engines changes their SEO parameters.
How to ace SEO for your business website?
SEO is a long-term marketing strategy. Hence, it will be better to plan what you need to do as you will be doing it for a longer time. Here are some tips for beginner SEO learners.
1. Don't limit the numbers
One misconception about on-page content is that it needs to be short and crisp. Though it might be the best for news articles, it should not be for all of them. As per HubSpot, the minimum length of the article for SEO should be 2,100-2,400.
In a long-form content piece, you can touch on all the critical aspects of the topic. It helps users get everything related to the topic in one place. However, ensure that there is no fluff in the content.
Long-form articles and blogs act as proof that you have knowledge about the topic. Moreover, it establishes authority. Nevertheless, shorter pieces are better than adding a lot of fluff content your reader does not care about.
2. Structure the content well
All the users are not the same. Some might refer to your article for a short answer, while others might want to study it in-depth. So, it will be best for you to design your writing in a structured way.
Break down your article into various headings like H2s and H3s. Moreover, create concise yet informational headings to inform the users. Focus on using shorter sentences and transition words to connect the sentences well. Knowing your reader is also important, meaning you can predict what type of content they will appreciate.
3. Target the right keywords
Keywords are the backbone of SEO done right. Hence, it is necessary to shortlist them carefully. There are countless keyword research tools on the web, such as Google Keyword Planner, Ahrefs, SEMrush, and many more.
But shortlisting keywords is not just limited to targeting the popular ones. There are a lot of factors to keep in mind, like the search volume, questions probed by the audience related to the topic, and keyword difficulty.
It is possible that a keyword might have high volume and high difficulty too. Hence, choose a keyword that fits your article or blog and is relatively easy to rank.
4. Placement of keywords
It's not just the keywords in the article that will rank you on top. They need to be placed in the correct places to excel in SEO. Here is a checklist of places where keywords are a must:
Meta-description.
Title.
Subheadings (one or two).
Once in the introduction (first paragraph).
Three or more times in every 1000 words.
5. Use media and optimize them
Images and videos are the best ways to make your content interactive. Hence, ensure that your article has a lot of them. Moreover, to make your article SEO-friendly, keep the images optimized.
Further, add relevant information like alt-texts, keywords, and captions related to the topic to make it SEO friendly.
6. Keep the content updated
If you want to retain that top spot in the ranking, ensure that your content is updated with time. As fresh your content will be, the better will be your rank in the SERPs.
One challenge that you may face in your content research is the relevant data. As geographical barriers can prevent you from accessing relevant results, you might need a Virtual Private Network (VPN) to bypass them. Download VPN services if you wish to analyze Google results in different languages or find research specific to targeted regions. So, a VPN will help you bypass geo-barriers by changing your IP address.
7. Write a meta description
The meta description of the article appears below your title in the search result. It should be short, crisp, and interesting enough to make users click on it.
Moreover, keep your keywords in the meta-description, too, as it will help you appear in the relevant search results. The recommended length of a meta-description is under 155 characters.
8. Link to authoritative websites
Linking to other websites might look counterintuitive at first. But it helps you build relationships with other website owners while establishing your authority simultaneously.
When you link to another website, ensure it is related to your niche or topic. Also, don't forget to inform the other website owner about it. They are likely to return the favor if they find your content worthy.
Final Words
Content is the king when it comes down to Search Engine Optimization. So, ensure your content is well-researched, informative, and engaging. Also, don't forget to follow the tips mentioned above to make your content SEO-friendly!