In a digital world of virtual collaboration and distance learning, where the most popular format is a short video and everything is downloadable, reading a book is a precious chance to exercise focus and mindfulness. Let me dissuade you from consuming digested articles that in the name of timesaving and optimization present the gist of the book in a form of a 5-minute read. True creativity is only possible when you have enough space to savor and reflect, which is why overwhelmed students today start outsourcing even light and once pleasant tasks of creative writing to services like this one.
I urge you to slow down and spend some time with one of the great books from this list exploring today's key trends: inclusivity, diversity, sustainability, interdisciplinarity, and of course, user-centricity.
Jonathan Hassell, Inclusive Design for Organisations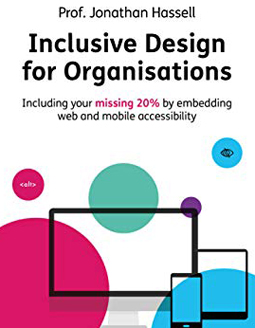 Do you know that due to accessibility issues you miss out on 20 percent of your users? They are clicking away from your websites and mobile apps because they cannot use them. Want to fix that? Accessibility thought leader and award-winning designer Jonathan Hassell will show you how.
While most of the organizations might think of accessibility features as of painful necessity and toll, this book shows how businesses can benefit from embedding accessibility-oriented thinking and policies into their processes – from concept design to QA and testing.
Although the topic is complex, the book is very easy to read and goes with a library of downloadable materials, including videos that illustrate the issues raised in the book even more comprehensibly.
Regine Gilbert, Inclusive Design for a Digital World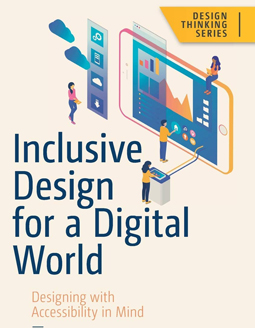 Another book on inclusive design – this time targeting practitioners of design rather than the management. Hardly anyone wants their product to be inaccessible, but many designers lock a large portion of their audience out of their apps without even realizing that.
The author of this book, UX specialist and an educator, does a good job of walking you through the Web Content Accessibility Guidelines and giving illustrative examples and actionable advice on best practices of inclusive web design.
The book also discusses ethical, moral, and legal reasons to design with accessibility in mind, gives you tools for user research, explains various types of disabilities, teaches to provide for them while designing for various platforms, and analyses past innovations to ensure continuous development.
Petra Eisele, Isabel Naegele, Michael Lailach, Moholy-Nagy and the New Typography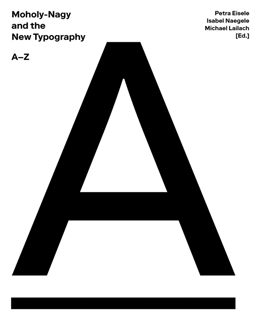 Bauhaus movement celebrates its centenary, yet remains influential and relevant today. It's radical, timeless, and minimalistic aesthetics relives its renaissance today and inspires many current design trends.
This is why this book is a must-read in 2020. It contains recently discovered, previously unpublished materials by Bauhaus professor and avant-garde artist László Moholy-Nagy on typography and graphic design techniques and his panels from the avant-garde New Topography show back from 1927.
For deeper insight, these materials are complete with a glossary of terms and concepts by renowned typography and design historians, one of which is Dr. Petra Eisele – a founding member of the Society for Design History and the author of many books on design and design history.
Jane Penty, Product Design and Sustainability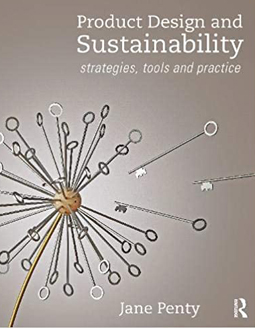 With its many illustrations, plain-speaking language, and real-life cases, Product Design and Sustainability is an ultimate compendium of sustainability's current understanding and an articulate guide to its implementation. A perfect mix of detailed analysis, practical advice, examples, and insight shows designers how their work can be sustainability-driven shaping a better world.
The most compelling feature of this book is its calm and reassuring tone. Jane Penty, being an educator and a sustainable design specialist, is in a unique position to call upon fellow designers to be responsible and conscious and to teach them how to.
The book covers several design disciplines and their intersections and is a valuable tool to inform practice of any designer.
Sendpoints Publishing Co, Japanese Graphics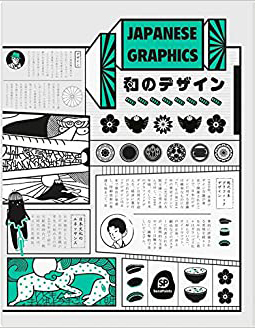 This book doesn't have an author on its cover because it's an almanac of articles by many renowned designers (Masaaki Hiromura, Daigo Daikoku, Eisuke Tachikawa, Masaomi Fujita, Eriko Kawakami, Ren Takaya, and others) united by the eponymous theme.
Japanese aesthetics (and graphic design in particular) has established itself around the world as singular and recognizable, despite its many incarnations from subtle to camp. Japanese Graphics is a comprehensive guide that includes the cultural roots of graphics in Japan all the way to its current state. To trace its development and understand it better, the book offers you graphic works by Japanese designers displayed in four categories: Logo, Poster & Book, Branding, and Packaging alongside the great features articles.
Bahia Shehab, Haytham Nawar, A History of Arab Graphic Design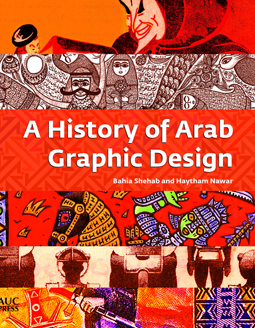 Both Bahia Shehab and Haytham Nawar are award-winning artists, designers, and educators, who created this book to chart the development of modern Arabic visual culture, spanning over a hundred years (pre-1900 to 2000) and encompassing works of over eighty key designers from Morocco to Iraq. From the Arabic calligraphy and Islamic art to cinema, politics, and economic prosperity, the authors look at the people, events, and phenomena that shaped graphic design in the Arab world.
Densely illustrated with 450 stunningly colorful images, the book is a precious resource tool for graphic designers all over the world.
Massimo Mariani, What Images Really Tell Us: Visual Rhetoric in Art, Graphic Design, and Advertising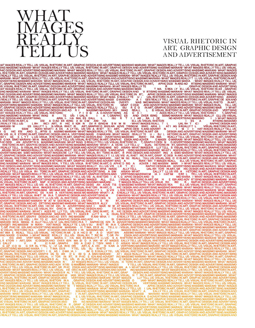 An accomplished painter and a prolific author on the intersection of culture and psychology, Massimo Mariani devoted this book to visual language. He explores the ways images convey meaning, persuade, and influence the viewer and how the viewer is able to decode the metaphors and hyperboles used for this.
The book looks into the history of visual rhetoric and analyzes its many tools on the examples from art, cinema, ads, graffiti, and, of course, graphic design. This art encyclopedia is an eye-opening manual and an inspiring source material for designers across all industries.