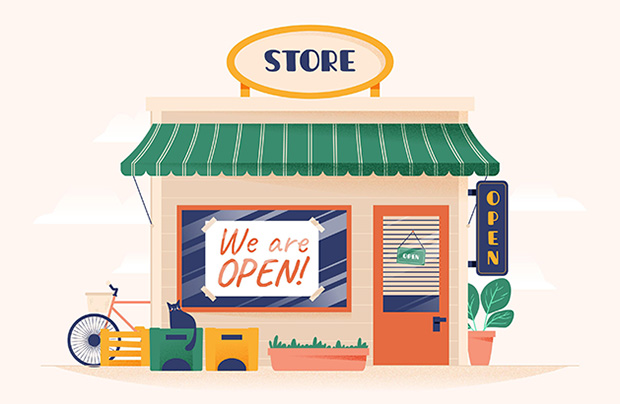 Whether it is your first time opening a store or you have done it before, we can all agree that the most challenging part is keeping it up and running. Many consider revamping the space or introducing new products, but marketing is the most effective method to keep a steady stream of customers wanting your products. Marketing helps you create product awareness, increase sales, and engage your customers. Despite its ability to do all these, many still fail to market their business stores effectively. Below are a few tips on effectively marketing for business stores to get you on the right track.
Digital Marketing
The digital space, such as social media platforms, attracts huge numbers, and when your marketing strategies are curated to fit each platform, you can bet your clients will find you. Using the right hashtags and knowing your niche ensures algorithms used helps clients find you much easier. Influencer marketing is also a perfect way of putting your products out there since they attract quite a following. Build your email list and consider promotions through the same to attract new subscribers. Digital signage is also another perfect way of ensuring you get your products to the intended people. However, this solely depends on where your signage runs from and the visual content created. Go for spaces with human traffic such as train and bus stations or locations your target market is likely to be.
Additionally, opt for the best digital signage software available to help you create the best content. With good brand aesthetics in your ads, potential clients can relate to it. Google is also a good place to start marketing as it offers the option of having ads. It also allows you to create a free Google my business account and pin your location and website.
Retail Marketing
When running a brick-and-mortar store, you need to ensure it commands the attention of potential customers enough to make them walk in. Make display spaces such as the windows vibrant and catchy to have them look. Change this display every so often since it helps market products available. Your employees are your best assets at this point, and you make them your brand ambassadors. Remunerate fairly and treat them right for them to stay focused and motivated on the job. With this, you can be sure they will put their best foot forward each time. Offer discounts and coupons to both new and returning clients. Many are likely to come back to ensure they use their freebies. Additionally, give in-store discounts for referrals and win-back marketing campaigns when old clients fail to return. You can achieve this by combining digital marketing strategies with your current marketing strategies.
Form Industry Partnership
Before bringing a product into the market, much research goes into it. Many look at their products' performance against the competition, forgetting that you can also sell your product alongside others to complement each other. Partner up with products that attract the same clientele to help push sales. You can also partner with other stores within your locality as this helps bring clients your way, even if they run a different type of business. Have them offer coupons to your store for purchases made at their spaces. Additionally, you can have printed content in pamphlets, business cards, or even run ads from their spaces for a fee or the same at your space. Consider events taking place as they also attract a crowd that can easily turn into potential customers.