Autumn is the best time to enjoy hot cocoas at the fireplace and break out the scarfs, coats, jackets, and boots in time for a new season. Everyone has a season they love and look forward to. Children love winter because of the many holidays, while many enjoy summer because of the lovely vacations. We have spring with beautiful flowers, and autumn offers shorter days and excuses to dig into comfort food.
As fall is already here, you can use this opportunity to show your audience the most beautiful and positive aspects of this season. If you're wondering where to start, check out the ten carefully selected photo collections we compiled for you below.
10 Photo Collections You Need This Autumn
Back to School
Autumn is well known for the start of the new school year. Parents get to relax after sending their kids off to school, and students get to see all their mates and teachers and groan about homework. September is universally known as the end of vacation and the start of learning.
To display the opening of schools and diverse learning culture, you can use this picture of young students bonding during break time. You can use this in articles commemorating the back-to-school season.
If your project is related to smaller children, this photograph of adorable kids playing with educational toys will be a good fit for you. You can use these adorable pictures in newsletters and marketing emails.
See Collection >>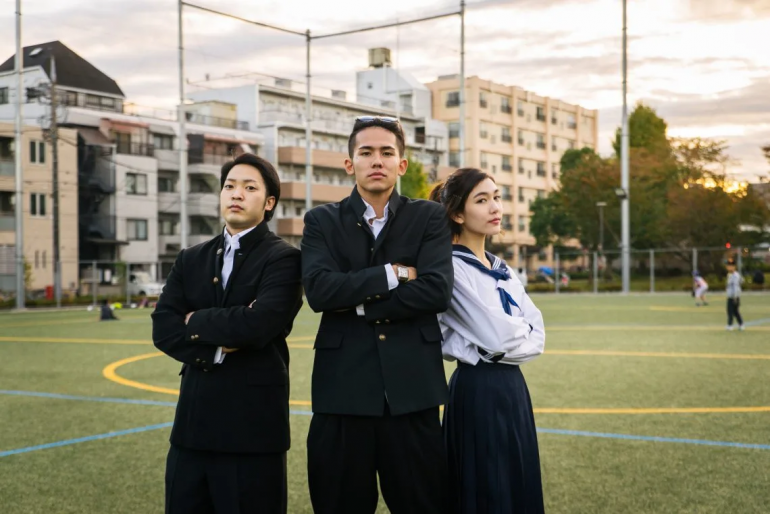 Fall Vibes Videos
Nothing says fall better than picturesque shots of the atmosphere, harvesting gems, and recipes perfect for the season. And you can display all of these through our beautiful, thematic videos. In 2020, pictures speak louder than words, but videos speak the loudest. Please your readers with some gorgeous footage of fall vibes and beautiful scenery.
You can display the beauty of harvest time with this bird's-eye view of Central Park in autumn colors. This is perfect for social media posts to engage more of your audience.
Another gorgeous thematic video is this one of kids and their mom picking up leaves. This video is excellent for blog posts on how to make autumn fun for little ones.
See Collection >>
Mouthwatering Autumn Cuisine
You can make your viewers drool at the sight of some of the most delicious seasonal cuisines that make us wish autumn will stay for a while. From seasonal fruits and vegetables to drinks and festive dishes, autumn has many mouthwatering foods to offer. You can catch the eye of your readers with delectable pictures of apples, pies, pumpkins, and hot cocoa on your social media posts, blog, or website.
Show your audience how delicious autumn can be with this awesome picture of apple pie with powdered sugar. If you can, add a recipe so they can enjoy this season better!
This picture of cream of pumpkin soup with bread is ideal for posts about what vegetarians can eat during this season.
See Collection >>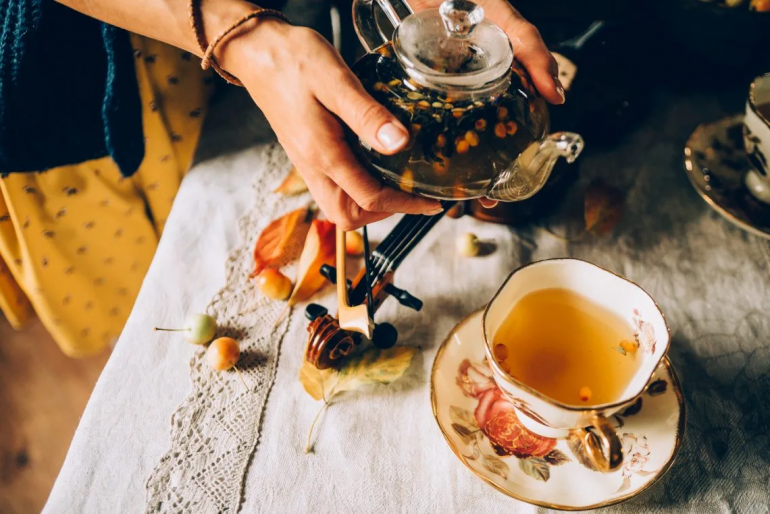 Rainy Days
There's nothing more soothing than spending time indoors on a rainy day, watching movies under a warm blanket, or picking up a mind-blowing book. This is one of the beauties autumn has to offer, and you can show this to your audience through vivid pictures. Rainy days keep people at home and let them slow down, rather than the hustle-bustle of summer. We have some great images in our Rainy Days collection that will encourage your audience to pause and relax in a rainy day's calming atmosphere.
You can post this gorgeous picture of a stormy sky with a rainbow over a beach in Rio de Janeiro. You can use this picture to add a nice atmosphere to your blog posts or website.
Also, show the beauty of autumn rain with this lovely picture of a girl traveling in the autumn rain. Autumn is here to stay for a while, so why not enjoy the moment?
See Collection >>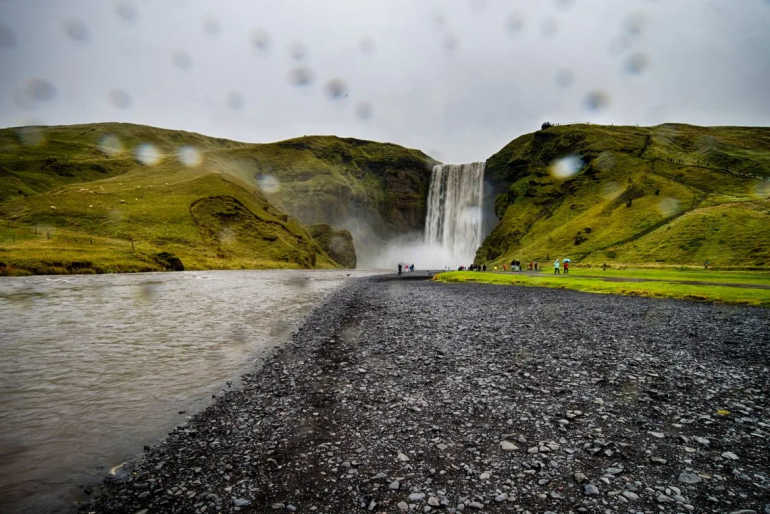 Misty Autumn Landscapes
Change up the landing page for your website or blog, and welcome your audience to the mesmerizing harvest season with this collection of eye-catching, picturesque, misty landscapes. These beautiful views will make your audience look twice and encourage them to stay on your website. You can also use the hazy autumn landscape photographs to increase your social media engagement or create an autumn gallery on your blog.
This breathtaking picture of autumn reflections at the emerald lake will be a perfect fit for website visuals. It will catch the attention of anyone who glances at it.
You can also change the background of your thematic emails to pictures that fit the season, like this road and river in autumn mountains. Your customers will like the picturesque view.
See Collection >>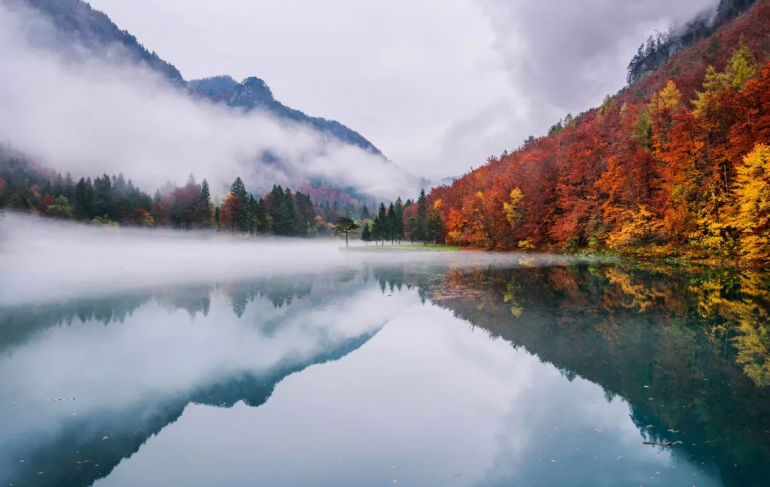 Autumn Illustrations
Are you thinking outside the box? Well, so are we! You can show autumn vibes in your seasonal campaigns through creative ways, like illustrations. We have a carefully selected photo collection of illustrations that will add just the right aesthetics to your projects. You can also add them to promotional emails or use them for other marketing purposes.
For instance, this illustration of autumn mountains with a man under the tree and others like it will be perfect for a seasonal social media campaign. Your audience is in the mood of autumn, so why not show them that your mood aligns?
This picture of a flat fall landscape background will be perfect when printed out and sent to loyal customers to welcome them to the new season. You can also use it in thank-you emails.
See Collection >>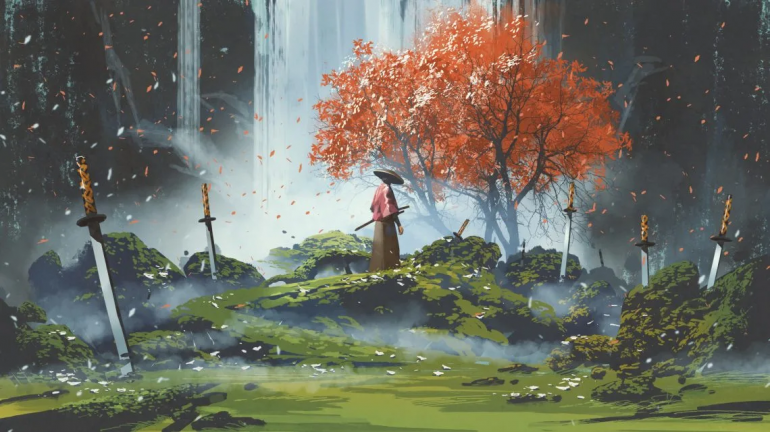 Thanksgiving Day, the 26th of November
Thanksgiving Day is one of the highlights of autumn, and you can plan theme-based campaigns for the 26th of November in advance. You can show your audience the importance of being thankful for all they have and their loved ones through beautiful photos of family dinners and festive meals. You don't have to search through millions of pictures, as we have compiled a Thanksgiving Day collection.
You can add a photo of people celebrating Thanksgiving Day to articles about how important it is to spend Thanksgiving with your family. You can also use them in newsletters, thanking your audience for their loyalty and advertising special Thanksgiving Day offers.
This top view of a turkey with a thank-you illustration is a perfect image to send to loyal customers, thanking them for their purchases.
See Collection >>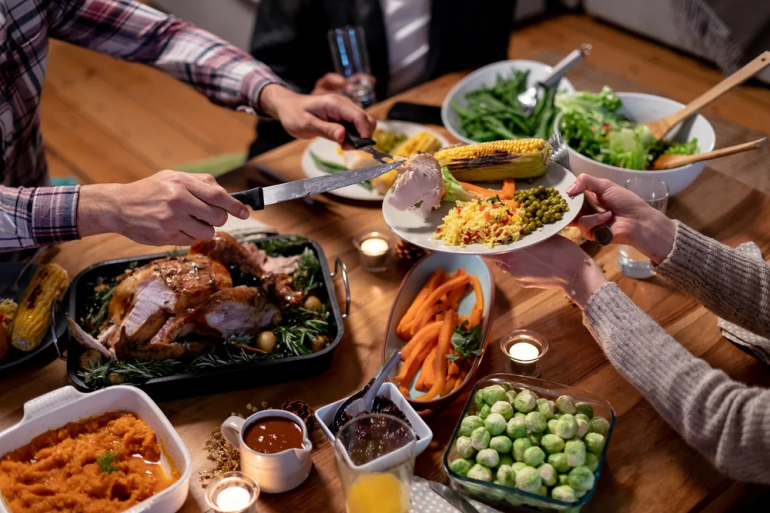 Day of the Dead, the 2nd of November
If you're looking to engage more of your audience and expand your reach, you can also celebrate the Day of the Dead during this season. This holiday is celebrated in Mexico to commemorate people who have passed away. Don't expect gloomy pictures and tears, as this holiday is a fun and exciting time to honor memories of those who are gone. Even the popular animation Coco is based on this holiday.
You can engage your audience with thematic images of illustrations on your social media. For instance, these greeting icons are an excellent way to celebrate with your followers.
You can also send a newsletter with this Day of the Dead vector illustration to your customers on the 2nd of November, wishing them a happy celebration.
See Collection >>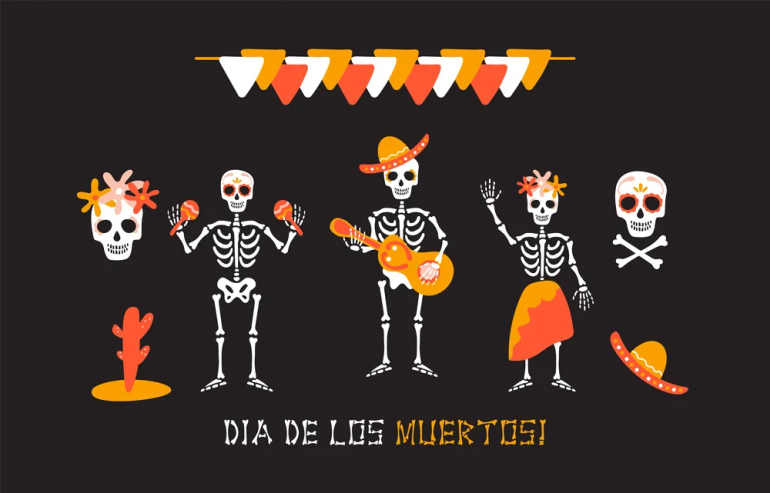 Getting Ready for Halloween, the 31st of October
If there's one autumn holiday you have to make the most of as a brand or company, it's Halloween. This is a long-awaited holiday for everyone, from little kids who want to go trick or treating to adults who throw costume parties. You can start planning your Halloween thematic campaign now by bookmarking the images from this photo collection.
For example, this creepy Halloween greeting card is ideal for wishing your customers a happy holiday. You can send cards like this through email to your customers and then promote your Halloween offers and deals.
Your brand can also use pictures of little kids trick or treating as the background to Halloween advertisements. There's so much you can do with this day.
See Collection >>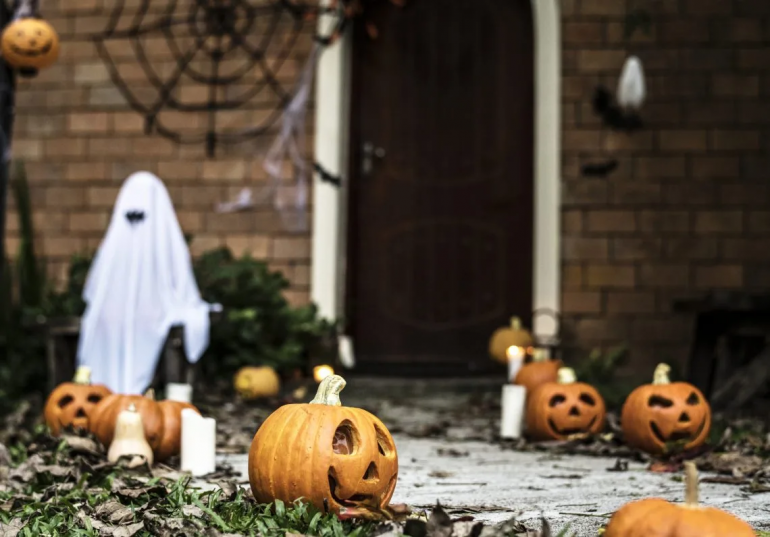 Halloween Videos
Since Halloween is super important, we have not only an extensive photo collection for you but also a fantastic video collection. These footages are full of creepy costumes, unexpected moments, and bizarre characters that can put your audience in the Halloween spirit and stay burned in their memories! Last year, our users were wowed by the Halloween thematic videos, which showed all the creepy and exciting moments this holiday has to offer. You can check out the collection to give your audience the same experience!
See Collection>>
Stay Active This Autumn!
You have to plan promotions and campaigns in advance to make the most of this season. You can use the listed pictures, illustrations, and videos to keep your social media platform active, attract readers to your blogs, get more followers, or earn more sales. To ensure your projects are autumn-based, check Depositphotos for themed visuals.