One of the biggest frustrations for new business owners (particularly those who are unfamiliar with SEO), is paying for a brand-spanking new website, only to be told by an SEO agency that it still needs improvement.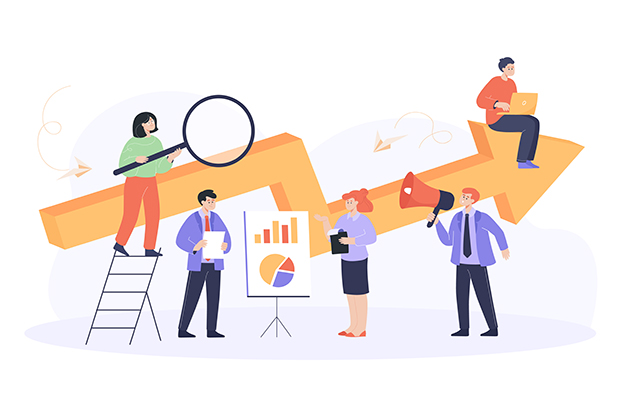 Why, after having spent several thousand on a brand new website, should you need to immediately go and make even more changes to it?
This is what happens when you work with a web designer that isn't experienced in—or concerned with—SEO. The client asks them for a pretty website and they deliver.
However, when it comes to making sure that your new website ranks well in Google and is easy to find by your perfect customer, you'll need more than the latest WordPress web design trends…
Is SEO essential to web design?
Yes, and no. Web designers don't necessarily need to worry about SEO when designing a website and many of them don't.
Certainly, you are far better off having your website built by an agency that can provide a 'business in a box' style service whereby you get an attractive website that looks the part but is also optimized from scratch to support your ongoing digital marketing efforts.
However, for many small businesses that simply want an attractive landing page to refer their prospective clients to in the meantime, a standard website without in-depth SEO optimizations will suffice.
The fact is, once you have the budget and you are ready to start working on your SEO, it will be easy enough for your chosen agency to come in, audit your website, identify what changes need to be made, and then implement them accordingly.
Does your website need SEO to succeed?
Where does SEO belong in your web design process? It all depends on what the purpose of your website is. For example, if you do not intend to sell any products through your website and it is simply going to serve as a source of information for your clients, then SEO isn't necessarily the 'be all and end all'.
The fact is, quality SEO can never hurt your business as it will invariably lead to greater brand awareness and more inquiries. However, it isn't always an absolute must for certain business models.
So, the first step is to think carefully about what you want from your website and then you'll soon know whether or not receiving more organic traffic via search engines will be critical to your business's survival.
Can my web designer work with my SEO company?
Many small business owners will be friendly with the person or agency who designed their website. In fact, in many cases, they will be responsible for hosting it, maintaining it, and making any new changes (e.g., adding blog posts, new imagery, and creating new product pages).
In this case, can your web designer work with a third-party SEO company? Ultimately, it all comes down to the relationship you have with your web designer.
Most will be cooperative and happily implement any technical adjustments and optimizations (so long as they're getting paid for their time). However, in a lot of cases, the best approach is to share your back-end logins with your SEO company so that they can easily make any necessary changes on the fly without having to wait for the approval.
After all, you are in charge of your website. You shouldn't have to wait for a reply to your email before being able to make any edits.
Final thoughts
In conclusion, while web design and SEO do not necessarily have to go hand in hand if you are serious about having a high-ranking website that functions seamlessly and has the best possible chance at converting clicks to customers, then you should have both working closely together.
In an ideal world, you'll want a local company that you can rely on to take care of your website's hosting, all aesthetic changes, and all of the optimizations necessary for a successful SEO campaign.
Find a reputable New York City SEO company with a reputation for quality web design and digital marketing, and you'll be able to enjoy better results online without any of the hassles of having to jump around from one company to the next.