WordPress has become the most popular website-building platform of all. It has a variety of tools to help you design and build a professional-looking portfolio, blog, e-commerce site, or just about any other type of project that comes to your mind.
The sky's the limit. Even if this wonderful website building platform comes close, there are certain tools or capabilities that it lacks - tools or capabilities that could, for example, give your website an important additional function, or simply turn it into the industry leader.
Luckily, there are loads of handy WordPress plugins that will come in handy to you no matter what goals you pursue. While working with free or premium WordPress plugins, you can significantly improve your site's performance, better understand your clients' needs, and find the right vector of further improvement of your site. There are thousands of handy plugins available for download at wordpress.org. There are even more handy solutions that you can grab from third-party developers.
Hopefully, one or more of the WordPress plugins described in this article addresses the feature you were looking for. Anyway, we'd bet you might want to try a few of these popular plugins.
How to find a plugin
The WordPress plugin directory is the starting point for most people. It has tens of thousands of plugins available, which is great on the one hand, but on the other hand, such an abundance makes it difficult to find the perfect plugin.
WordPress Plugin Directory has a search function. The search works both by plugin name and by keywords. Let's try to find a plugin using the "nofollow" key. As you run the search, you can see quite a large list of search results of plugins featuring the "nofollow" tag in their title or description.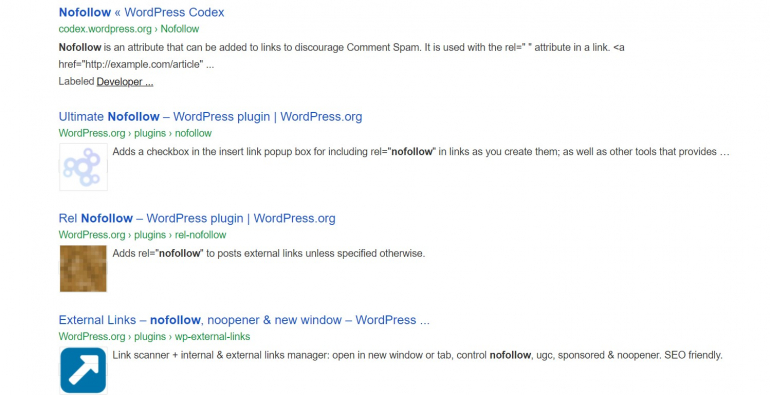 Although the search for plugins from the catalog may seem to be more interesting, the WordPress administration panel also gives you a quick way to find and add the needed plugins to your site. Simply log in to the dashboard and navigate Plugins >>> Add New. There are such filters as "popular," "recommended" and a separate search by word, title, tag or author. Moreover, installing the plugin from the site panel is more convenient.
The first thing you need to do after searching for a new plugin is to discard old and not updated plugins. The system highlights them as "not tested with your version of the site." There is no filter for this characteristic, so don't just consider using such plugins.
It should be noted that not all plugins that are not updated are flawed. It is possible that the author simply did not have time to update the very popular plugin when a new version of the system was released. Therefore, pay attention to other details about the plugin that you are going to add to your site.
Each plugin widget carries useful information important for making the right choice. In particular, the number of downloads, rating, and last update. Naturally, a plugin with a million downloads is more attractive than a new plugin that is used by 1000 users.
Top WordPress Plugins for Different Needs
With all that being said, let's take a look at some of the top-rated WordPress plugins that will be a splendid solution for meeting your business needs.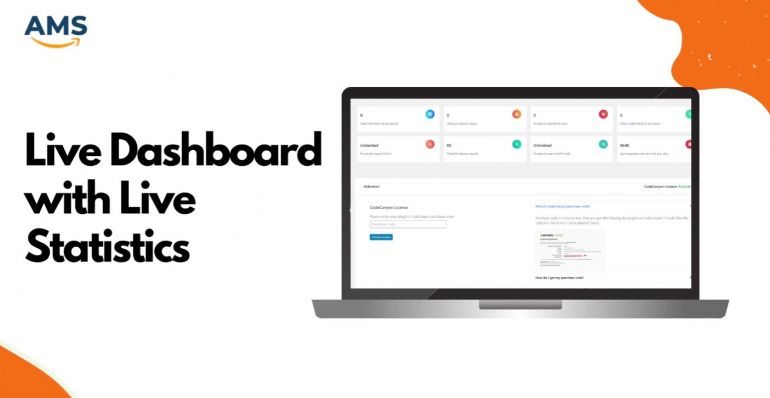 Affiliate marketing is one of the best money-making approaches that businesses of all topics and micro-niches can benefit from. You can increase your site's revenue when you start reselling Amazon products on your site. The given plugin is a perfect choice for this purpose. Start earning an affiliate commission every time a user places an order using a referral link on your site.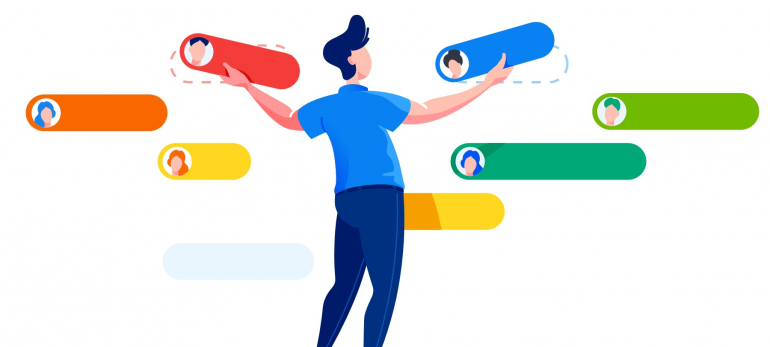 By installing Amelia WordPress plugin on your website, you can streamline and automate the way you handle appointments and events. While taking advantage of the full automation, you and all employees working on your project can take full control over online appointments management. Once you install and activate the plugin on your site, you can give your audience the advantage of looking for the available dates and services, and scheduling appointments 24/7.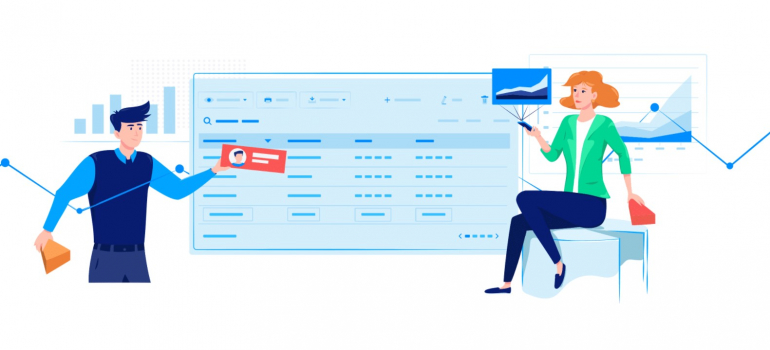 As the name of the plugin suggests, it's a versatile solution that lets you update your site's pages with responsive tables and charts that provide for better content presentation and more comprehensive data visualization. One of the best things about it is that you can use the plugin on websites belonging to any topic and business niche. Use to generate real-time updates on your site while using data from Google spreadsheets, CSV files, and other resources.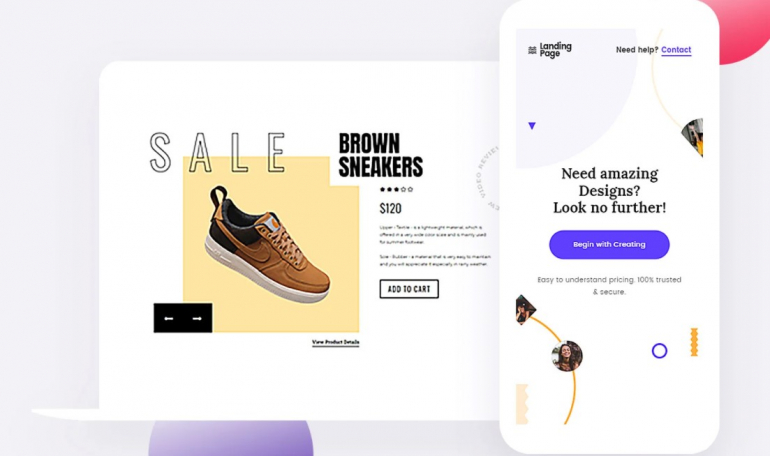 If you are looking for a plugin that would help you achieve a remarkable showcase of your highlighted content, Slider Revolution would be the best choice for you. It's a responsive and fully editable solution that you can adjust to fit every page and section of your site. Achieve a jaw-dropping effect by enhancing sliders with animations and transitions effects that will look remarkable on all devices.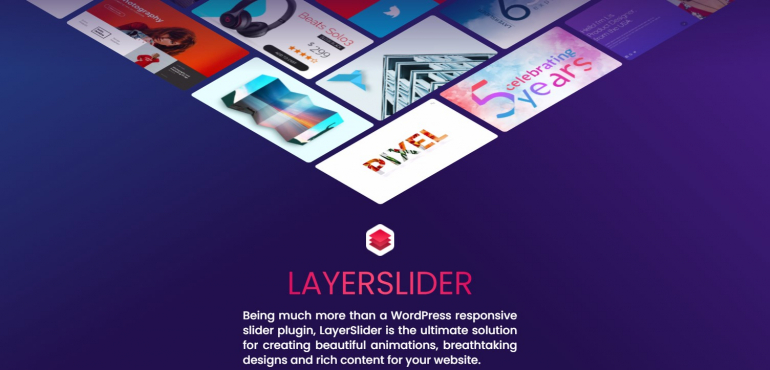 It's no surprise that the visual presentation of your site's content plays a major importance. Using the LayerSlider plugin, you can easily update different pieces of your site's content with fully personalized animation effects. The best part of it is that the tool doesn't require any coding skills to be handled.

Different users are interested in coming across different kinds of content on your site. Unlike other websites that reveal the same data to every customer who reaches your web page, Logic Hop lets you reveal fully personalized data for every visitor. The advanced settings let you boost conversions while using such details as your customers' geolocation, preferences, etc.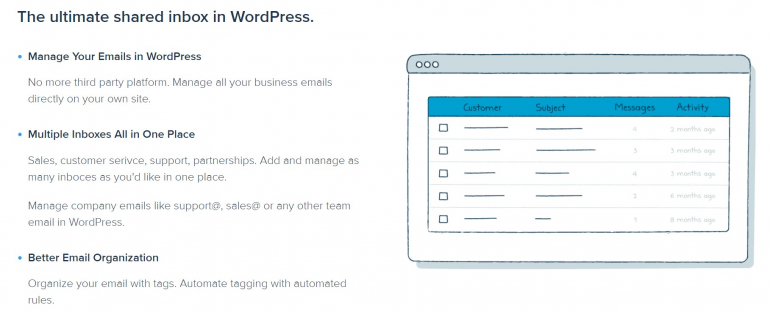 Besides applying the maximum effort to deliver a better web browsing experience to your customers, the Heroic Inbox plugin lets you facilitate and improve the way your team members cooperate on your web projects.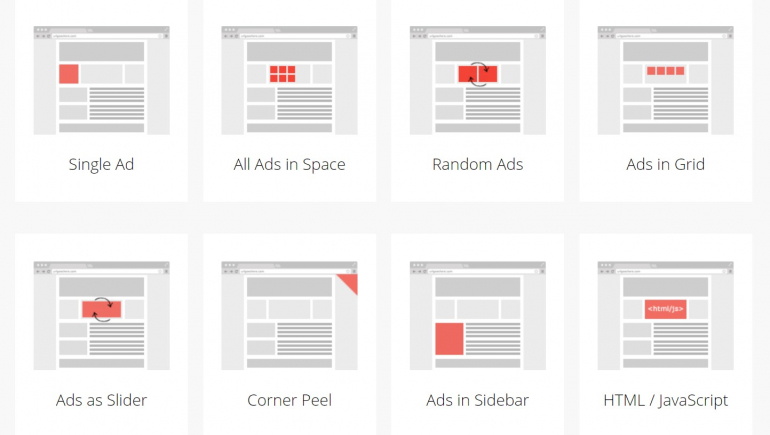 There are many ways to achieve better exposure for your project on the web. Using banner ads is one of the most effective solutions. Ads Pro Plugin provides you with an intuitive frontend user panel and the possibility to create custom ads with 25+ ready-made templates and 20+ stunning ad display techniques.

If you look forward to updating your website with eCommerce elements, the next plugin on this list will come in handy for you. It's the ultimate choice for businesses selling individual items and product bundles. Use it to sell your products and services at regular prices or set automated updates of the cost with discounted price tags. Besides, you can integrate WPC with other popular WordPress eCommerce extensions.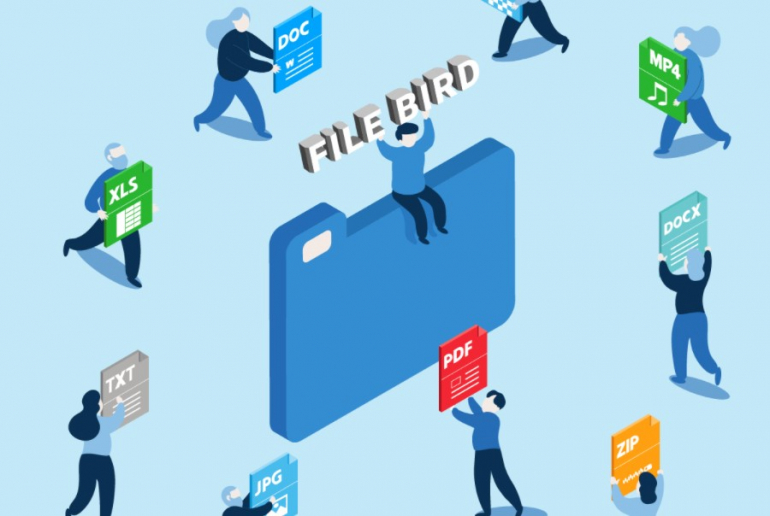 The plugin will be a great choice for websites storing thousands of media files. It facilitates the way you manage your media library while simply dragging and dropping files in the custom-made folders.
Bottom Line
Here we go. We hope this article gives you valuable insights on how to look for the right plugins for your WordPress site and what extensions can help you improve your site's performance. Get inspired by what we've found, install the most appropriate solutions on your site, and achieve the best results in your niche.