If you are reading this post than you are interested in creating at least one website. We have discussed the topic of creating websites not once in this blog, it is after all a blog for designers and developers. The most recent and the most informative guide we had on creating a website from scratch is this one. If you read the post, you know it is not a matter of a few hours or even a few days. It is a lot of work and learning, and it takes a lot of time to build one website from scratch.
If learning HTML is not something you want to do, you need something simpler and less time consuming. Here is where the various website builders come in. The blogging platforms like Livejournal or Blogger may seem like an obvious solution here. And while it is very easy to set up a personal blog with one of these (and many similar ones) platforms it is not a way to create a business website.
Another solution is to go with an open source CMSes like Joomla, Drupal and WordPress. These are better for business, but still are not that easy when it comes to actually creating a functioning website. You'll need to get a domain name and set up hosting for these ones and actually get a design for them. All of these steps are time consuming, require technical knowledge and can be quite scary.
So is there something in between? There actually is. The drag-and-drop website builders are the tool you need if you want an easy-to-create and ready-to-use website in a few simple steps with no additional hassles like hosting. The best one of these website builders is definitely Wix.
You are going to learn here:
Where to start from when building a website with WIX
How to customize your Wix template
How to change the content to your own
How to preview and publish your WIX website
So let's look into the reasons why Wix is so good.

First and foremost - it's completely free to make a website with Wix. There are premium plans, but even without them you will get a great, completely functional website.
You don't need to get separate hosting service - Wix has it's own very reliable one.
User-friendly, intuitive drag-and-drop interface is what makes Wix unique. With absolutely no coding skills you can choose any element and position it wherever you want it to be on your website. Easy!
Great support is also an important part of why Wix is that good. There is even a support button for each website element, so you won't have to look for the issue you have in pages and pages of Q&A.
Alot, and I mean really ALOT of awesome, stylish and very qualitative templates in dozens of thematic categories.
Let's actually build a website with Wix, shell we?
First things first - you'll need:
Web browser of your choice (I prefer Chrome).
Content to fill in your new website. You should have some text and multimedia (pictures, videos etc.)
Time (about 30 minutes, if you don't get stuck playing with the editor).
1. Go to the Wix website.
2. Click the "Start Now" button.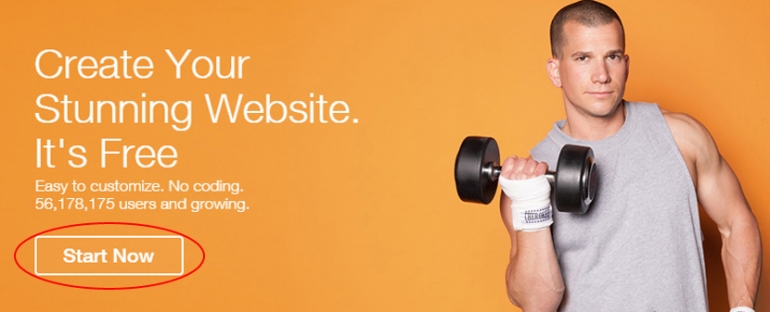 3. Fill in the sign-up form.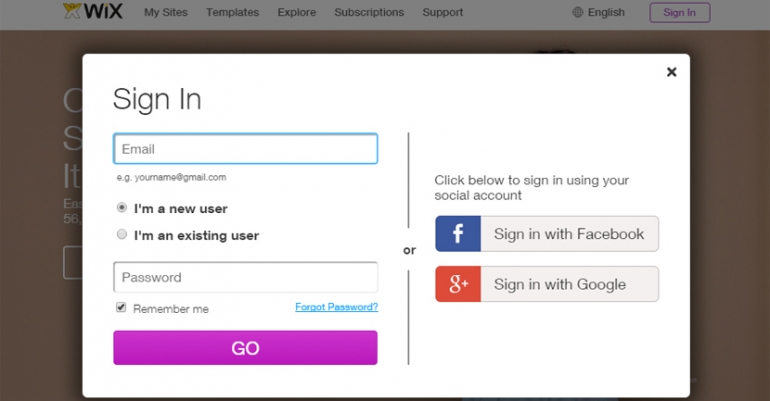 Getting to the actual website creation
1. Immediately after sign up you are offered to choose a category for your website. This is initially done to help Wix select templates for you, but you can change your selection later on or even choose to see all templates from the start.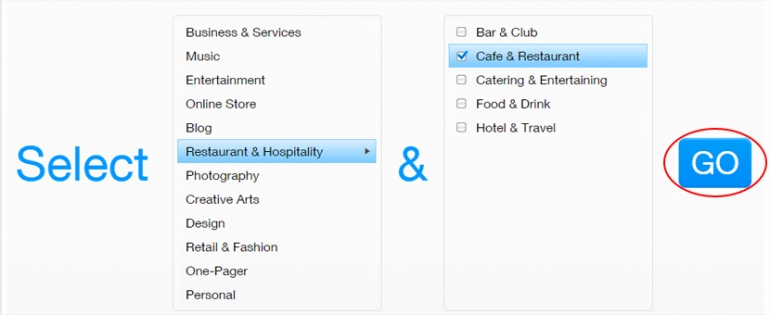 Now, I am going to create a website for a cafe, so I'm choosing the Restaurant & Hospitality category. You, of course, can choose whatever category suits your website's purpose.
2. So I choose the Restaurant & Hospitality category, Cafe & Restaurant subcategory and click on the big "Go" button.
3. We are taken to the Restaurant & Hospitality templates selection. There are dozens of them available for free. I'm going to choose something nice and cosy that will fit a small cafe. Like this one: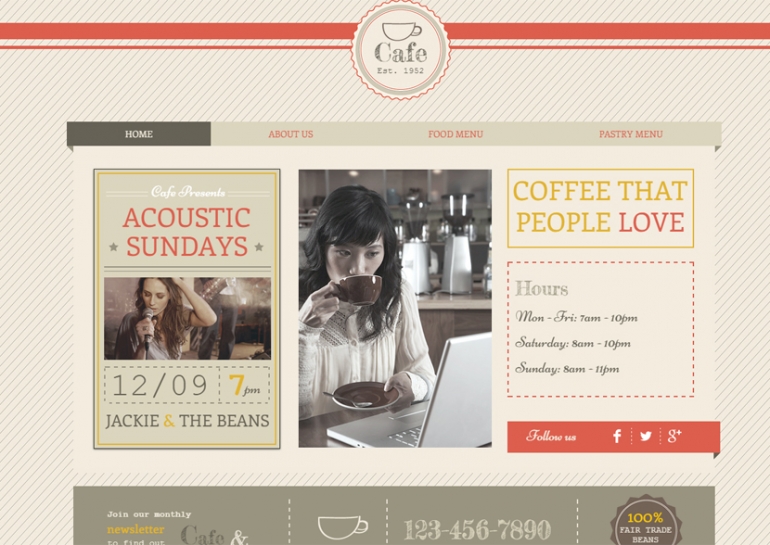 After you've chosen your template, click the "Edit" button.

1. Once the HTML editor is loaded you'll be offered to watch a short video that describes the editing process. I strongly recommend watching it.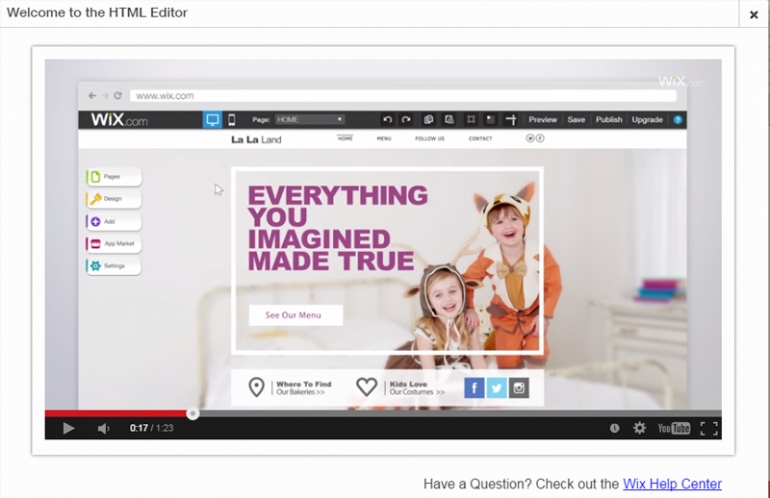 2. Now that we watched the video we are free to play with the editor. Let's start by customizing some design elements.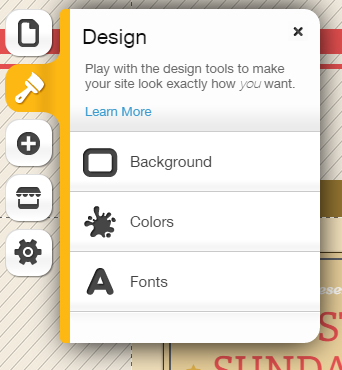 3. I initially liked the design of this template, it has a retro feel to it and I love that. But the color scheme is a little bit not to my liking. We are offered a number of great color pallets, so I change the colors. Here are before and after pics:

You can also customize the pallet you like, change the shades of the colors to make the pallet your own. To do this, click on the "Customize palette" button. I actually dimmed a little the main colors of the palette to give them that retro touch.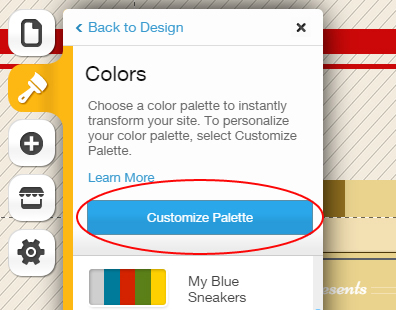 4. So now that my colors are changed I'd like to see if I can change the background to something else. I can do that by clicking on the "Background" button in the left sidebar. The chosen background can be customized as well. If you do change the background I recommend to click on the "Apply to other pages" button, that allows you to have the same background for all your pages.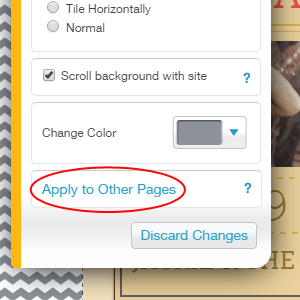 I like the fonts used in this template, so I'm not changing them. But you can if you need to. Here's how the template looks with my customisations: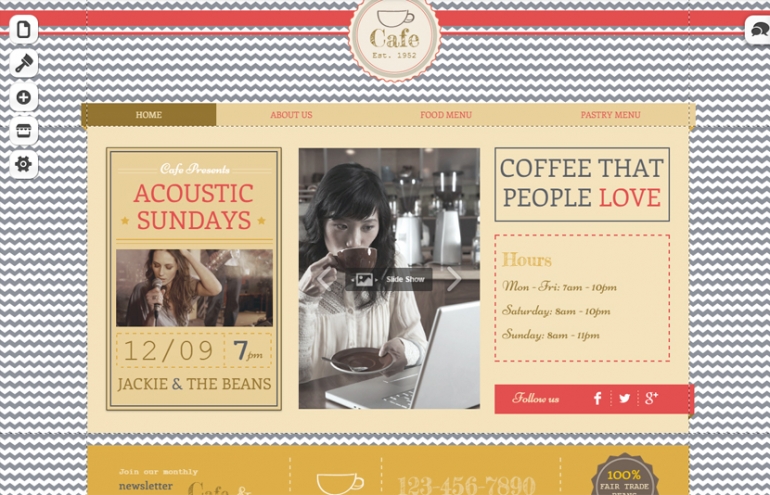 1. When you use Wix you can click on anything and change it. I'm changing the pictures in the slideshow, I add my own pictures there. You can also change the type of slideshow and make many more changes to this element. If you want to change the sequence just drag the pics in the positions you want them to appear on the home page.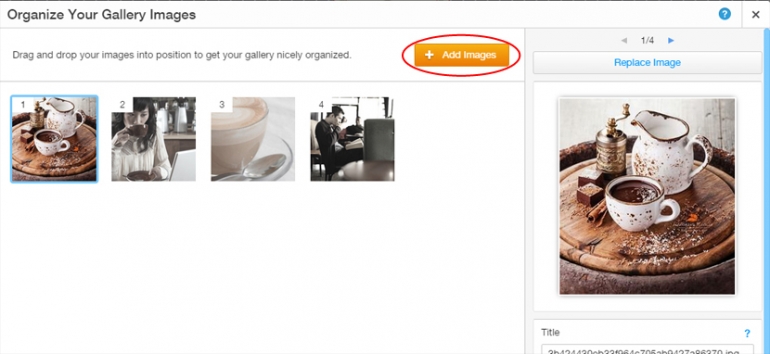 2. We can change the text as well. I'm just changing the slogan here. Again - to change anything on the page just click on it.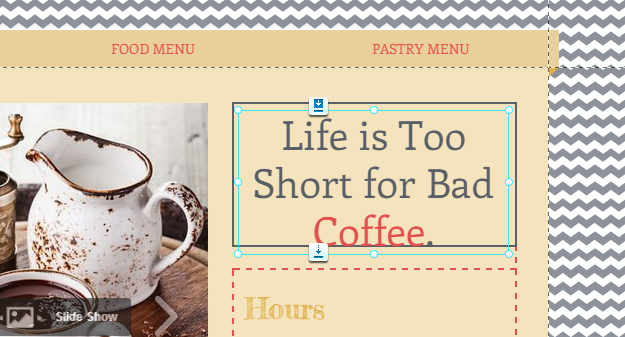 Play around with the elements, litterally everything can be changed.
Lets change pages now
1. You can add new pages and delete the default ones, you can change the order of the pages and rename them. To rearrange the order of the pages simply drag and drop them. You can also create subpages.
2. Once you made sure the pages are what you want them to be, you can actually customize the pages themselves. Change pictures, add your content, change text etc.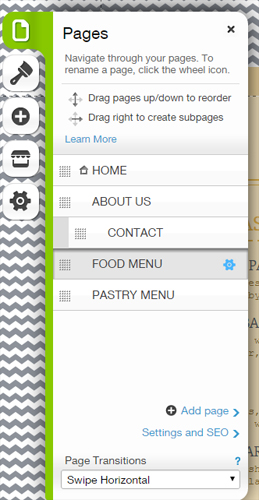 3. This is not an actual step but I think I need to emphasise this, so I named it a step. Every now and then Wix will ask you to save your work. Do that!
Adding elements
1. Wix offers a great many features you can add to your website. You can do that by using the "Add" button.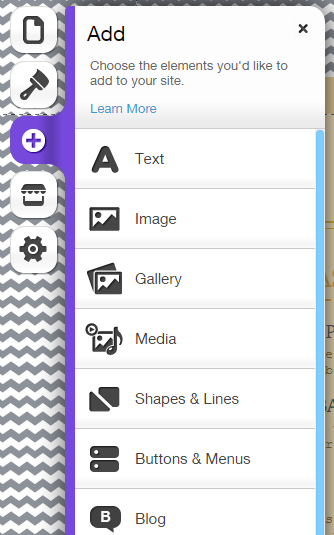 2. Now, I can not show you all the elements you can add, there's way too many of them. Just to illustrate the feature I'm going to add a "Pin it" button for the image and a "Pinterest" follow button.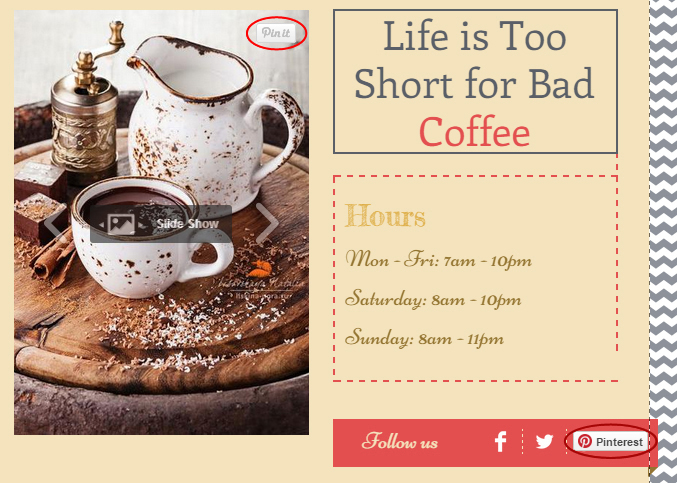 You can check out your website appearance at any time of the creating process. To do that, just click the "Preview" button at the top right corner: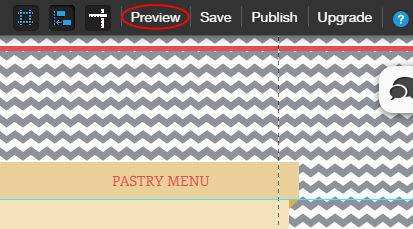 Here's how my cafe website looks like now: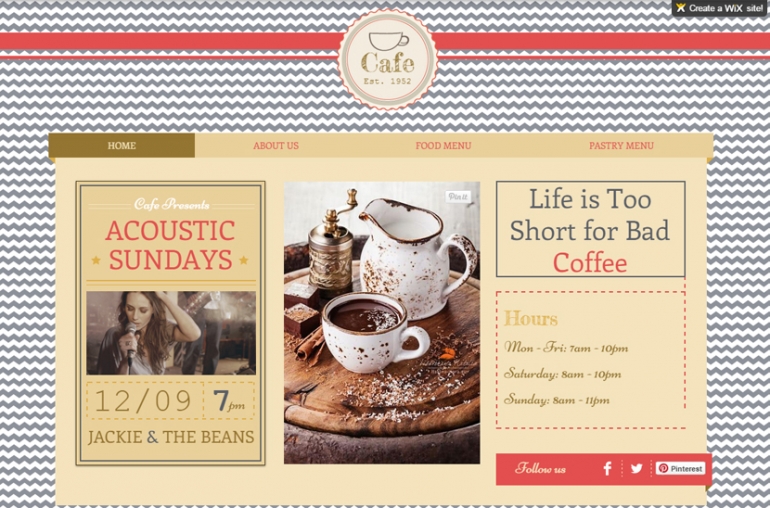 To get back to editing your website click the "Back to editor" button at the top left corner.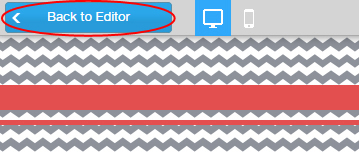 Let's publish it!
We now have seen the main features of Wix and I'm sure - by now you are confident with the editor and can freely customize the elements and add content to your website. Once the content is added the website needs to go live.
1. Publishing a Wix website is nice and easy. You just need to click the "Publish" button.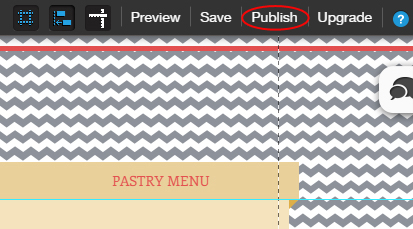 2. You will need to name your website here. I recommend to get an actual unique domain name, to do that you'll need to upgrade to a premium package.
3. You should not forget about SEO and mobile optimization. You can find these settings at the left sidebar.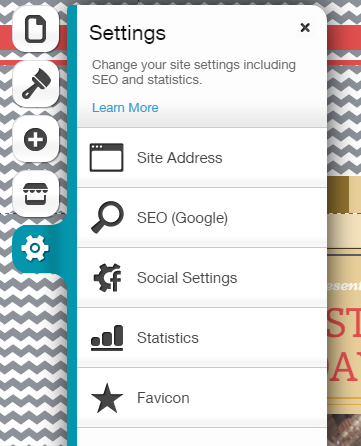 Well, now you've got it! Your own Wix website up and running. Update it regularly, don't forget to promote via social networks and make sure your contacts are up to date so people can actually reach you.
Do share your Wix websites in the comments below!