Making a login form secure is not as easy as it sounds. With brute force and password stuffing attacks, a hacker can steal user logins. This means that a domain validated SSL/TLS certificate and HTTPS are no longer enough to secure a web application.
So, what should an enterprise do to prevent hackers and malware from compromising its site? Captchas prove to be a very useful tool, especially for those in the UX, Artificial intelligence and machine learning are now being deployed to collect threat intelligence data, boosting threat identification, while significantly reducing friction for real humans.
If your website needs protection from abuse, it is recommended to look into online security solutions with smart captchas. If having an in-house team is not a possibility, reach out to a company which offers enterprise-ready security solutions. There is nothing more important than working with experts who are highly experienced with the latest tools.
MTCaptcha is such an example. In this article, we will explore this company and their services.
MTCaptcha Company Profile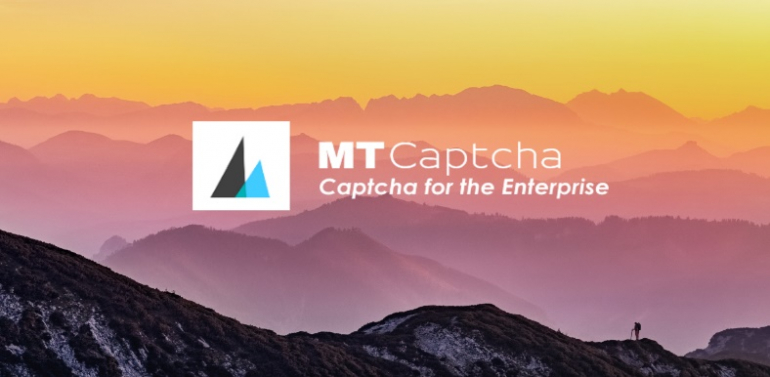 The Intriguing Story Behind MTCaptcha
Their story began back in 2018 with a bunch of friends hanging out together long before they started to think of themselves as a group. These guys came up with this great idea to create a service that would do what Google's free reCaptcha does not cover.
It was evident, after carrying out lots of research, that Google reCaptcha, or any other service for that matter, while able to stop bots did not provide the level of customization nor privacy and accessibility compliance that an Enterprise needs. With their years of combined experience in big data and analytics, not to mention highly secure systems, allowed them to come up with solutions tailored to meet the needs of the industry.
MTCaptcha's Company Mission
The goal of MTCaptcha is to offer businesses with internet application security by means of intelligent services which are easy to integrate. This includes AI-driven adaptive captchas, which are the perfect solutions when it comes down to preventing online fraud. The best of class security solutions enables enterprises to advance in the increasingly competitive marketplace.
The quest for exceptional service is also reflected in its name 'MT' which abbreviates for 'More Than', to represent the company's devotion to greater value and exceeding expectations.
MTCaptcha -The Technical Highlights
MTCaptcha has done a lot for the industry and forced competitors to rethink the way they are doing things. Their offering is different from the likes of reCaptcha or BotDetect, providing additional features and control.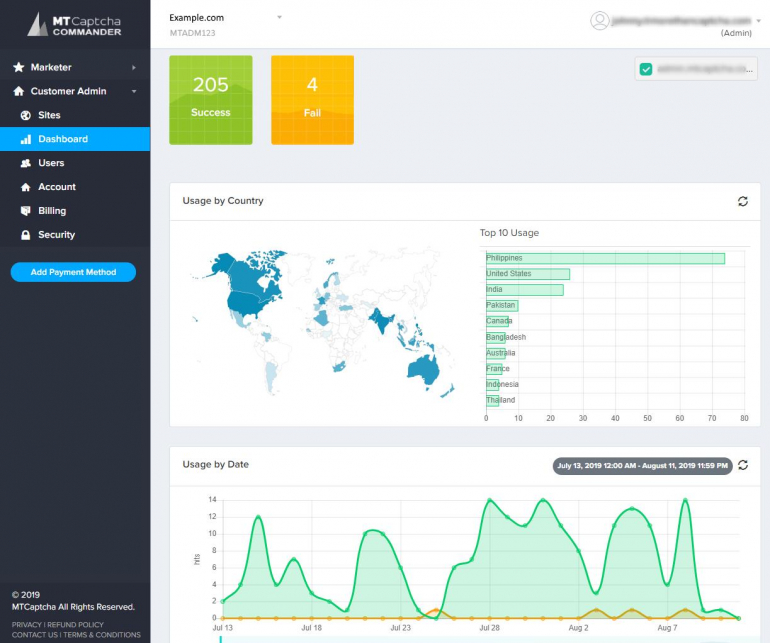 Smart User Experience for UX Design Projects
One of the major issues with captchas is that they interrupt workflow. Adding an extra hurdle to users in completing the workflow, not to mention captchas often can be hard to read even for a real person. Not anymore. MTCaptcha's application security solution supports Invisible Captcha (noCaptcha), and risk based adaptive complexity which analyzes user movements and typing patterns as well as network traffic patterns to determine if a user is a robot along with proof of work techniques, resulting in a captcha solution that is always very difficult for bots but often invisible or very easy for humans
MTCaptcha supports two types of invisible captcha, and risk based adaptive complexity:
The service also ensures accessibility and privacy. The AI-powered adaptive captchas meet WCAG AAA and GDPR requirements.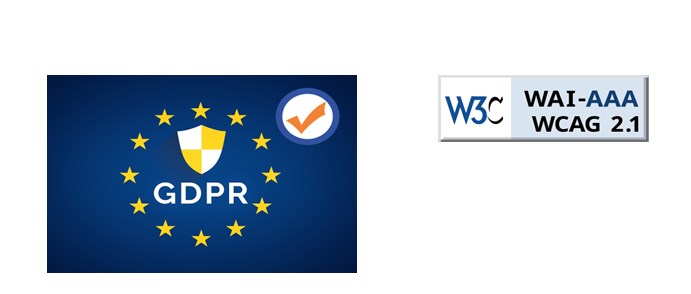 The MTCaptcha widget makes it simple for people with disabilities including visually impaired to refresh and hear the captcha audio via screen readers and keyboard short cut keys.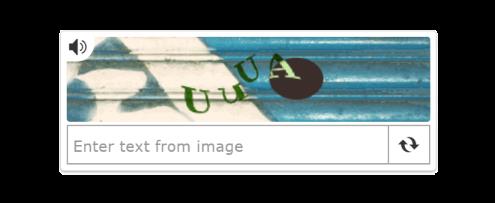 MTCaptcha is one of those companies that design for the future. To be more precise, their online security solutions are designed to screen bots and offer better processes in place. Needless to say, the firm has had some challenges over the years. Designing a vividly colored captcha image that is still discernable for color blind individuals was a particularly difficult problem. Actually, it looked like an intractable problem for a while with different peoples being insensitive to a one of the 3 primary colors red, green or blue. Nevertheless, after much research in to how the eye actually detects and perceives color, and modelling the overlap of frequency coverage across color cones in the eye, as well as the quirky red cone being sensitive to both low(red) and high(purple) frequency light, they were able to create an algorithm to make the visual captcha implementation readable by the color-blind while still vibrant and beautiful.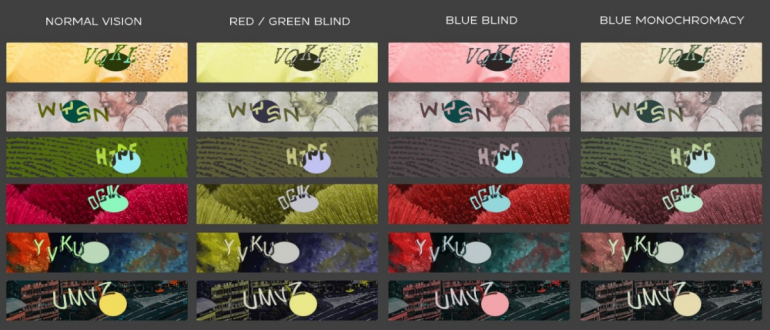 The bottom line is that MTCaptcha offers intelligent solutions for everyone from developers to large enterprises that needs to secure their online platforms. with deep expertise in both cybersecurity and modern user interface and design.