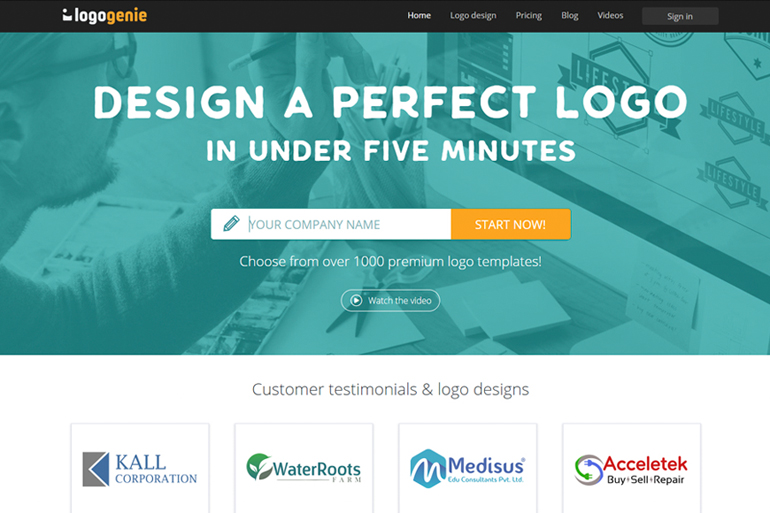 The online logo design phenomenon is blowing up at the moment. Small companies around the world are now realising that they can easily create quality logos online! But the best thing about it is that it involves very little risk factors and costs a fraction of the price!
Branding has been around for a while now. There are three different ways that you can get your logo designed.
1. Contact a design agency or freelance designer: you will have to provide the designer with a detailed logo brief. The designer will then send you a draft copy of your logo. You will then be able to make adjustments to your logo until you obtain the final version. This process usually takes around 3 to 4 weeks and can be quite costly.
2. You enter a logo design contest: Logo design contests are like design agencies, but with more designers. Basically, you send over your business information and a few details about what kind of logo you want and hundreds of freelance graphic designers will send you propositions. This means that you get more choice. You pick the logo that interests you the most and get to work with the designer through the platform.
3. You can design your logo yourself by using a logo maker: Logo makers have been around for about 10 years and are becoming the next best thing in terms of logo design. The design process is simple. Enter your company details; the logo maker. will then show you hundreds of logo templates adapted to your industry. You then get to customize your logo by using the online logo maker.
Logogenie's logo maker has the ideal tools design custom logos. It has over 1500+ quality logo templates to choose from (all designed by in-house designers). The tools are amazing and allow you to customize just about anything on the logo. You can change the fonts, colors, shapes and icons. Once you're finished with your logo, you can obtain the HD graphic files of your logo.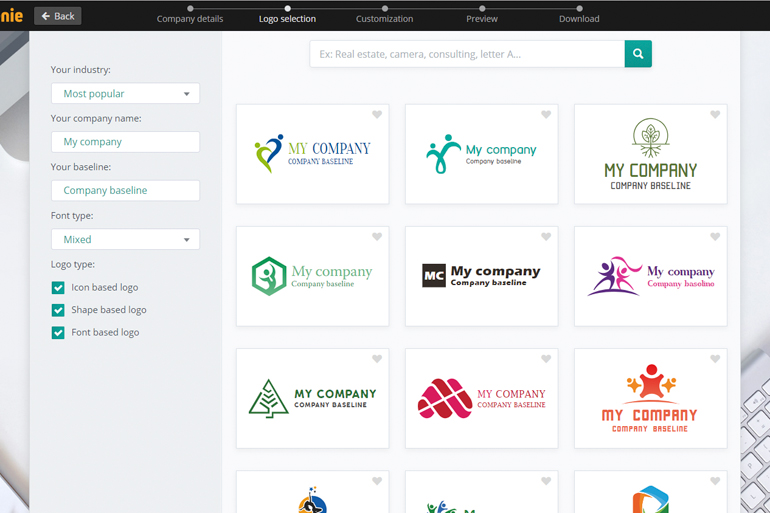 Logogenie not only delivers high-quality graphic files, it also offers packages like the social network package, which is basically a set of JPG files with your logo cropped to size for your social network pages. You can also choose the black and white option, the vector option and much more.
Here's a few interesting facts about online logo design and why it's worth giving it a go!
Time Efficiency
When you design a logo with a logo maker, you save a lot of time. With logogenie's logo maker, designing a logo will only take you around 10 to 15 mins. You can make as many modifications as you like to your logo and download the HD graphic files instantly.
Staying in control
When you design your own logo, you stay in control every step of the way.You don't need a freelance graphics designer or agency to design your logo for you. With Logogenie's online logo maker, you don't need any skill sets. Simply follow the step by step design process. Graphic files are stored on your user account which makes it very accessible for you. You can make as many adjustments and modifications to your logo as you wish and you can download the graphic files instantly.
Staying flexible
The good thing about online logo design is that if you need to change the format of your logo for a specific format like a banner or company stamp for example, you can do so without any additional costs. You save time and money, which means that you can get on with the important things in your company.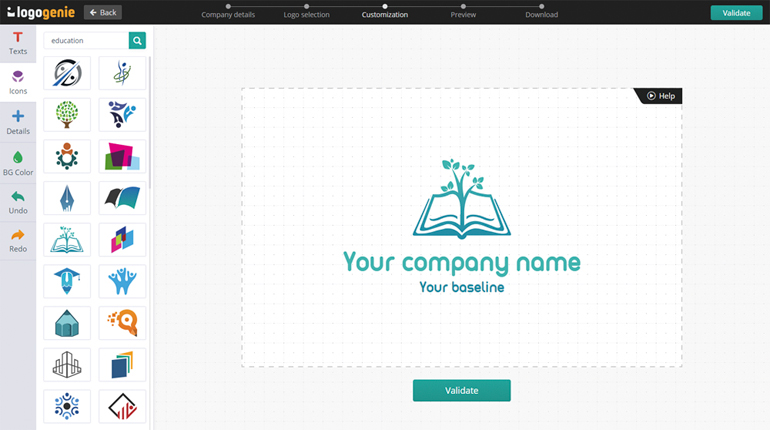 In conclusion
Designing an online logo has many advantages: Time efficiency, flexibility and control. Logogenie allows you to express yourself creatively with its state of the art logo maker tools and offer a variety of logo templates. Downloading the graphic files is instantaneous and you can make as many modifications as you like to your logo at no additional costs. So what are you waiting for? Get out there and start designing your logo with logogenie's logo maker today.