Getting things done online in your browser without installing any extra software is a great experience but when it comes to finding good free online PNG image editing tools it can get frustrating. This is why we're reviewing one of world's simplest PNG editing websites that's made easy and accessible for everyone. Whether you are creating a website, sharing your favorite pics on social media, or publishing an online photo blog or gallery, you may need to work with PNG images and change them in various ways. This is where Online PNG Tools website comes in. It offers a collection of simple, free and easy to use PNG image editing utilities. No ads, nonsense or garbage. Just PNG editing utilities that work in your browser.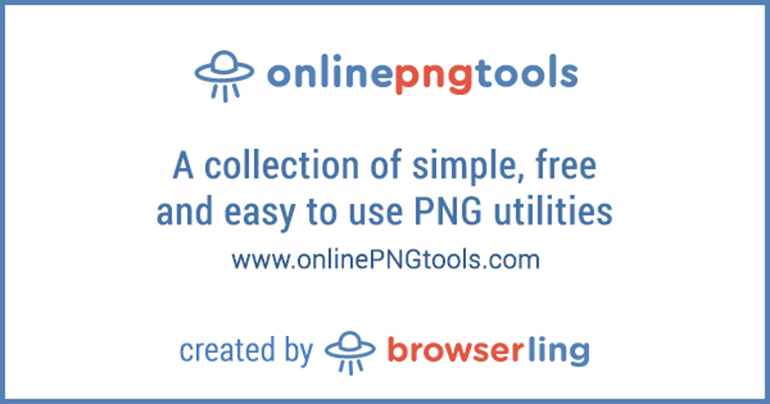 This website is built by a company named Browserling. This is one of many website they have built for various browser-based online tools with each website focusing on one tool category at a time. PNG tools is the latest website in the network. The other websites include tools for generating random data, working with JSON, XML, YAML data structures and CSV files. We'll only focus on PNG tools in this review.
This new and exciting site within Browserling's tool network is mobile-friendly and is absolutely free. Free, yeah, right?! Well, yeah! It really is free, and this does not mean that you are going to be bombarded with ads. More importantly there are no popups or other garbage such as confusing configuration options. It's solely PNG utilities that work in your browser without any installs. You just load in your PNG image, and get instant results you need. In this review, we aim to go through the different aspects of this site and explain how you can make the most out of these tools.
So first the basics. PNG images are one of many image formats. There are JPEGs, GIFs, BMPs (bitmaps), SVGs and many other formats. PNGs are one of heaviest images in terms of size (in megabytes). As you know the bigger an image is, the longer it takes to share on the web or send over email. If you compress or crop a region from a PNG it becomes smaller. Also if you convert it to other formats such as JPEG it becomes smaller. Using smaller or compressed images will increase the load speed on your website, therefore you can use a PNG to JPG converter to your advantage. Online PNG tools offers this tool. This is one of tools this website offers. In fact there are several dozen utilities: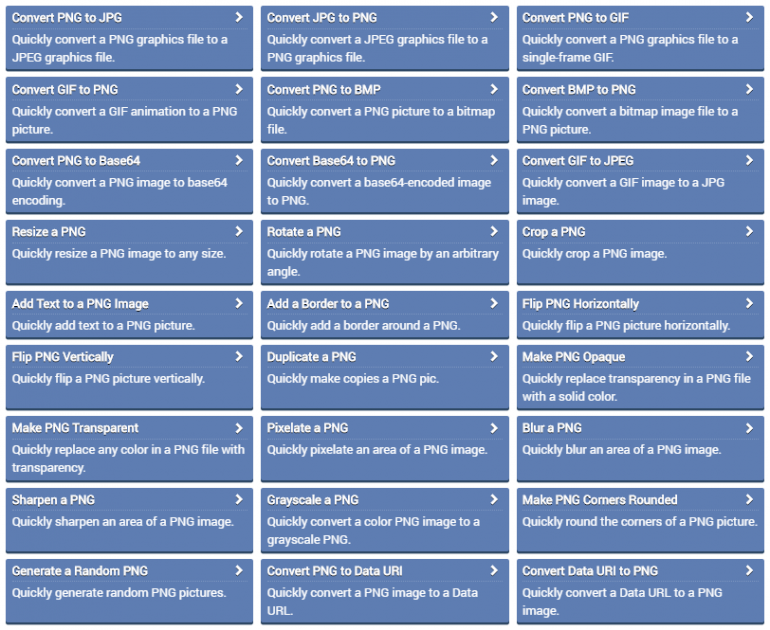 Let's go through some of these tools and see how they work.
Converting a PNG to JPEG
First category of tools in Online PNG Tools is conversion tools. You can convert your PNG to JPG, GIF, BMP, Base64 and Data URI. Let's take a look at PNG to JPG converter: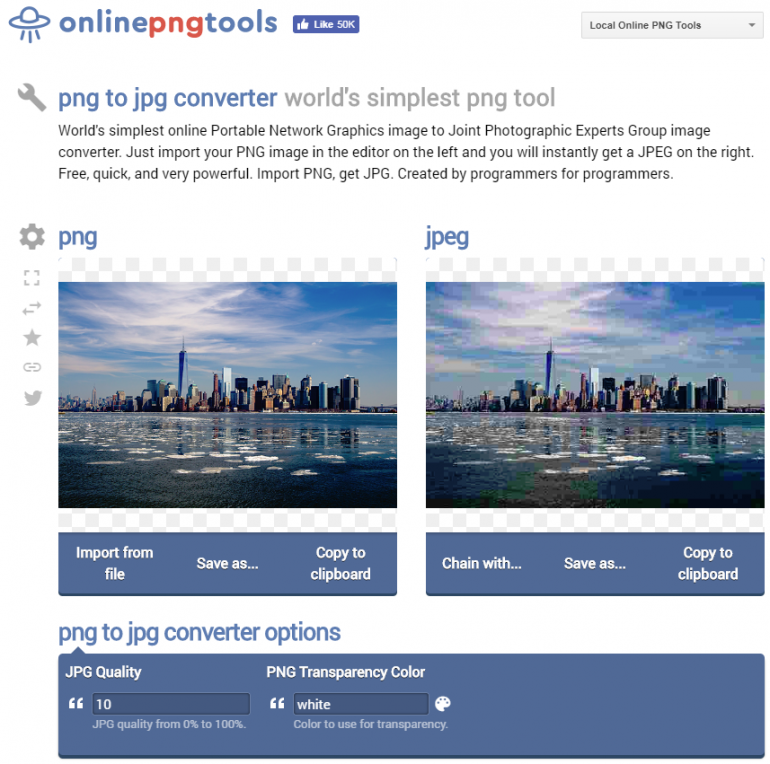 This tool basically transforms your image in PNG format to JPEG format. It only has two options - you can set the output quality of the JPEG, from the worst quality (0%) to the most optimal quality (80%), or maximum quality (100%). Keep in mind if you opt to use the highest quality you will have a larger file size. An additional feature is that you can change and set the color for PNG transparency.
Converting a JPEG to PNG
Similar to the tool above but in essence the reverse action. The tool works in the way to basically change the format from JPEG into PNG. The good thing about this is that it has two options, the first being that you can create transparent PNGs, by enabling this option you have the ability to modify what colors you want to be transparent. The second part of the tool is that you can preview the transparent pixels within the image. If you opt to use this it has no effects on the output PNG but only shows the transparent regions in black color.
Converting a GIF to PNG
This PNG tool allows you to convert animated GIFs and single frame GIFs to PNG images. When you this tool you can simply select what frame you would like to extract from the original GIF and then convert this into a PNG file. This tool also allows you to pause and play the GIF frame by frame.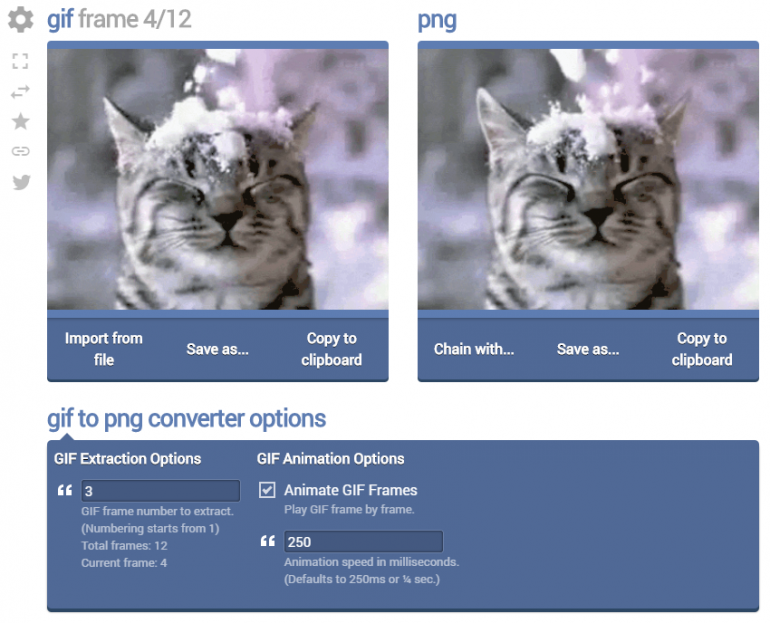 Make PNG Transparent
This is the most popular tool in PNG tools network site. It allows you to make a region of a PNG completely transparent. You can specify the transparency color and its intensity, how many similar colors should be matched. As an output you get fully transparent PNG: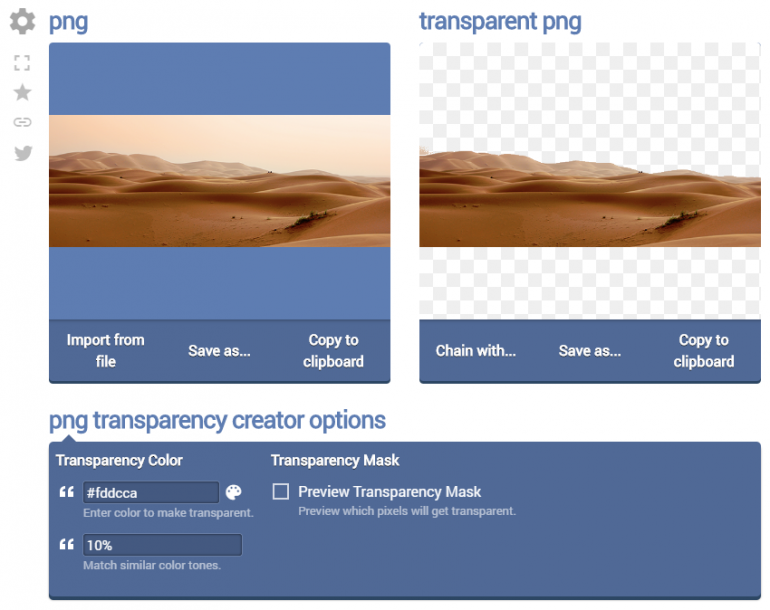 Pixelate a PNG
This simple and easy tool allows you to pixelate the entire PNG image or a selected area. This tool gives you the ability to specify the pixelation effect strength by specifying how big the pixels in the selected area should be. This is useful for masking private or sensitive information. For example, here we mask out the car's license plate number: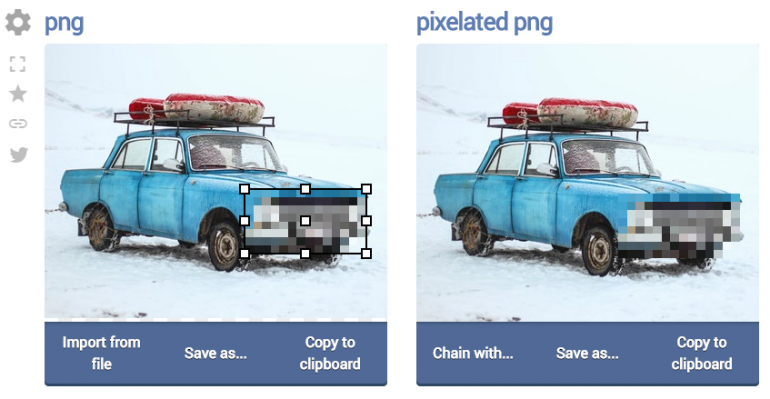 PNG Resizer Tool
This tool literally does what it says on the tin – you can resize any PNG image to any size. For example, here we are resizing a body builder to from 400px to 50px in width:

Add Text to Your PNG Image
Have you always wanted to create your own meme, or edit an image with appropriate text? Well with this easy to use the tool you now can. It also allows you to customize the text to the font, color, size, make it bold or italic, it is your choice. See the image below for an example: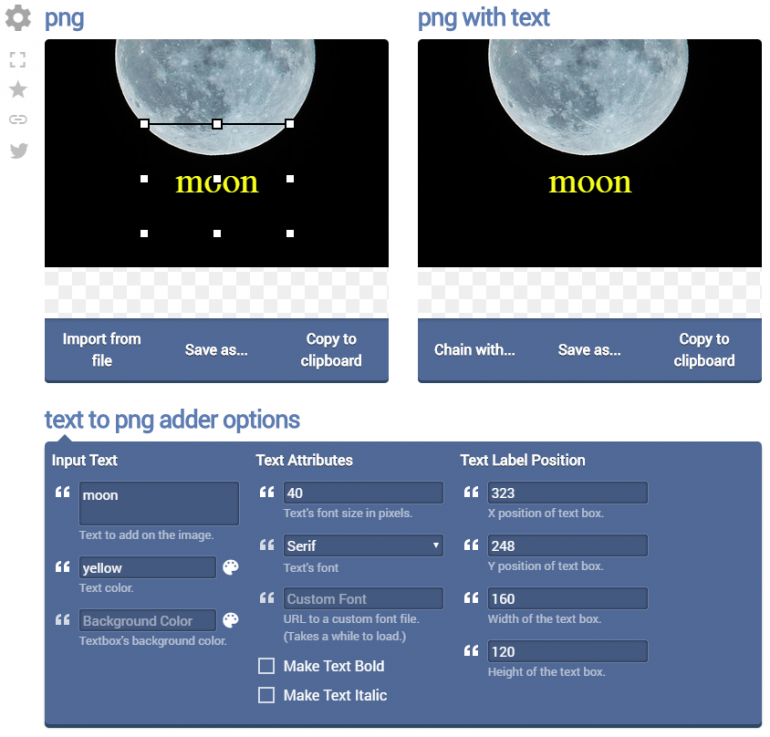 Random PNG Generator Tool
Last, but certainly not least this tool allows you to generate randomized PNG pictures. The way this tool works is through using the colors which you have specified in the PNG color option. You can also choose the size in the PNG size area. Another cool feature is that you can enable a color shading option which will automatically generate similar colors to those you have selected yourself. For example here is a 600px random PNG with 8 different colors and each block being 15px in size: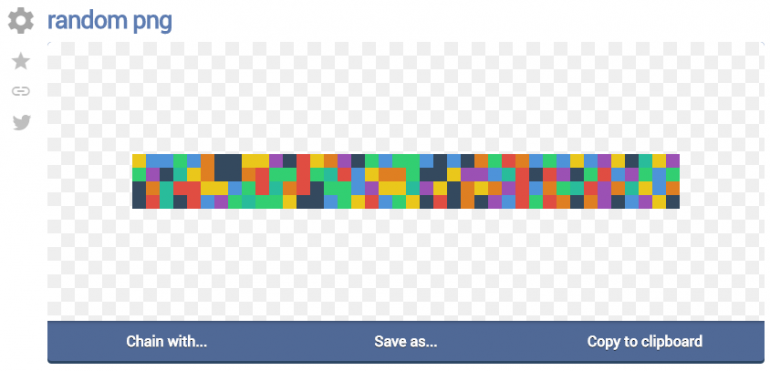 The Takeaway
As we have mentioned there are far more tools available on the site and it's worth going through and giving each one a try, just for fun and you may find a PNG tool that you always wanted to use. The coming soon section is also very interesting with several dozen more tools on the way: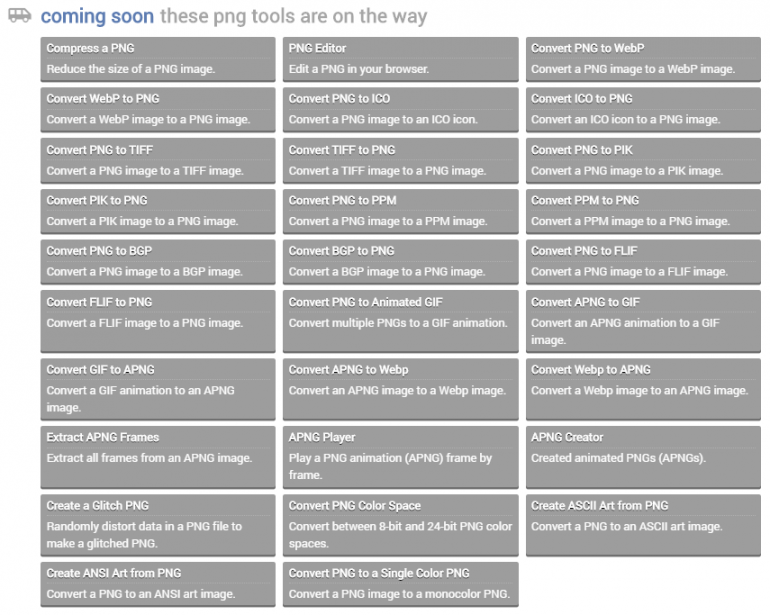 We look forward to more PNG tools and hope this website will become your preferred choice for getting PNG related tasks done.