IT project management is definitely going to be one of most required tech skills of 2017, according to analysts and experts. In general, project management has a great outlook because the Project Management Institute estimates that around 16 million project management jobs will be added by the year 2020. The employees will then be required to use either their agile or their general project management tools and apps to manage their products and teams.
Web designers put in their creativity, passion and effort in creating a website design which appeals to people and also holds on to their interest. By leveraging the perfect tools, the designers can shape and collaborate their concepts and ideas and thereby translate them into vibrant and beautiful designs. Such solutions like the CRM software from Insightly allow them to work smoothly which can later on improve their productivity. With such a wide array of options available, making the right choice can indeed be a difficult one. If you wish to make the process simpler, check out the list of tools for handling web design projects.
Skype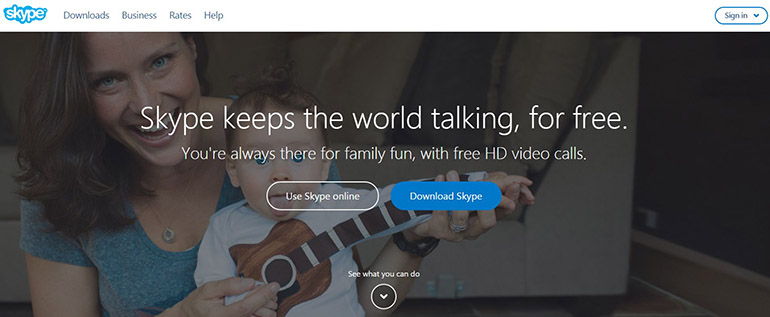 This specific tool is leveraged by millions throughout the globe for convenient communication with clients, friends and co-workers. As long as Skype is concerned, you can use video calls, mobile, messages and chat and you will also get the ability to share files, videos and photographs through the software. The best part of Skype is that it can be accessed from a computer, tablet and mobile phones.
Google Docs
This tool offers collusion of documents and enables editing and creation of documents from anywhere. Members of the designing team can access their files from any tablet, phone or computer and also work on them. The user can also chat directly with another user within that document and even add comments to it. The changes need not be saved as they get saved automatically. A web design team can check the revision history to find out the older versions of the document, sort them in accordance with the data and also check who exactly made the changes to the doc.
ProofHub
This project management software is based on the web and it allows its team members who are remotely located to collaborate and communicate with each other. The web design team, when they use this software can make use of the functionality, sharing and file storage and design proofing along with the clients to execute web development projects with ease. There are many in-built approval features which allow the designs to be repeated quickly.
Dropbox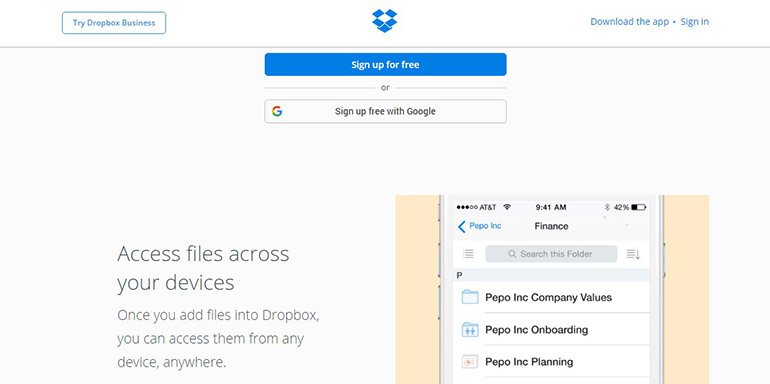 This online file storage software allows the web designers to get immediate to their documents and files from any location, phone, computer or tablet. They are also able to access such documents irrespective of being online or offline. Users can add images, show and share videos and edit documents in a pretty easy manner. The data that is stored here is considered as secured against any threat and it an even be recovered easily. If you have shared Dropbox accounts, it will allow multiple people to download, view, edit and save such design files.
InVision
You can promptly transform designs into interactive images through the help of this tool. Presentation functionality and real-time collaboration allows the stakeholders and the clients to offer feedback over the designs in the form of comments. Such feedback gets immediately converted into the to-do lists and all the members in the design team stay informed about the progress and developments.
LayerVault
Web designers are allowed to store their designs in a secured manner through this specific tool. You can easily sync files with Dropbox or Layervault Sync. You can also discuss about the assignments that are being processed with your team and exchange feedback regarding particular designs. Final work can be delivered in a hassle-free manner.
Axosoft
The big tech companies like Boeing and Cisco use Axosoft for managing their projects in an effortless manner due to its ability to incorporate Scrum which is a workflow system and Kanban elements that are friendly to all users. Axosoft generates reports fast and the reports consist of visualized data, contains the unique feature of allowing other stakeholders to edit tickets not being a part of the specific project.
Therefore, if you're wondering about the ways in which web designers can best handle their project management deadlines, you should take into account the above mentioned software and apps which can be used on computers, desktops, tablets and phones. Make sure you know the nitty-gritty details of each of the options before taking the plunge.