The warmest holiday of the year is coming! St. Valentine's day will bring you lots of pleasant moments. We are sure that this post is one of them! Amazing heart-shaped cookies will bring you some inspiration!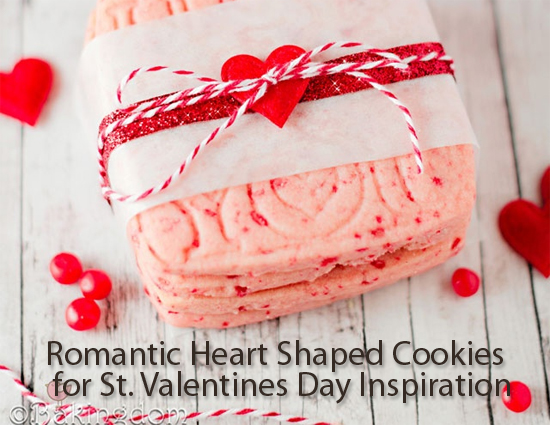 But first...
If you still looking for presents for your beloved one, check this post:
50 Tender Valentine's Day Gifts Ideas for Geeks
In case you need some ideas for celebrating:
Roundup of Killer Ideas for St. Valentine's Day
Learn how to create a stunning customizable digital valentine with this Photoshop Tutorial:
How to Create a Beautiful Personalized Digital Valentine
In this post, you'll find some techniques on how to design adorable St. Valentine's Day photo manipulation.
St. Valentine's Day Photo Manipulation
Find some St. Valentine's Day inspiration here:
Photos of Couples: Inspiration for St. Valentine's Day
St. Valentine's Day Illustrations for your Inspiration
Check this collection of free WordPress dating templates and try to decorate your own website for this holiday
Dating WordPress Templates for St. Valentine's Day
Subscribe to our newsletter and get useful tutorials and huge bundles with design freebies once in two weeks:
Valentine's Day Heart Cookies
Chocolate Sandwich Heart Cookies
Love Biscuits
Cupid Crispies for Valentine's Day
Pink Sweet Heart Cupcakes
Cherry Cordial Valentine's Day Cupcakes, 2014 Lovers Day Cupcakes
Hidden heart cake for Valentine's Day
Heritage Red Velvet Cake
waffles
Chocolate heart truffles
Easy Heart & Marbled Cake Pops
Chocolate Cherry Sugar Cookies
Strawberry Pie Pockets
Valentine Lace Heart
Pavlova Hearts with Chantilly Cream
Galletas de San Valentin
Valentine's Day shortbread cookies
Cinnamon red hots shortbread cookies