The most wild holiday is upon us people! I don't know about you but I love St. Patrick's Day, it's fun, what can I say. :) The holiday is associated with luck, and in luck you are today because today I'm giving out exclusively designed icon set for free! Read on for the download link.
So here they are, the amazing and absolutely free icons we designed especially for you to celebrate the upcoming holiday. Enjoy!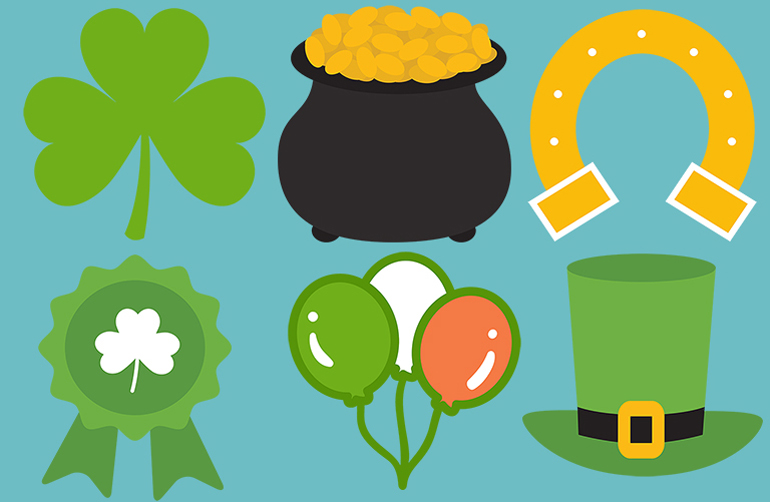 P.S.: You are free to use this icon set in both your personal and commercial projects. To get this free icons set please confirm your subscription to Web Design Library Newsletter (there should be an email in your inbox), you'll receive new freebies and web design related posts once in two weeks. You can unsubscribe at any time!
If you are already subscribed to the newsletter just enter your email address and click download. And if you happen to have a freebie that you would like to share with our readers do get in touch with us here: [email protected]