Website design is a profitable business and you can earn a good amount of money if you are able to land and keep regular clients.
Web design, development and site management are ongoing tasks, meaning that agencies are often paid on a monthly, quarterly or annual retainer basis for work performed on behalf of clients.
If you are planning to start a web design agency of your own, then here are the main steps that you need to take.
1. Register Your Design Agency as an LLC
The very first step is to register your business as an LLC, because it offers several advantages in the longer run. LLC stands for Limited Liability Company, and being one prevents you from being personally liable if your business is sued.
Once you receive all the required documents, you can open a business bank account and obtain the necessary permits and licenses to run your business smoothly.
2. Define Your Brand and Build a Solid Web Presence
After you have taken all the necessary steps to register your business, the next step is to establish your brand online, ensuring that you've got a digital footprint that allows you to be discovered and trusted by your ideal prospects.
This is the time for setting your business goals and leveraging SEO and digital marketing to expand your web presence. Remember that the web design business is extremely competitive, so establishing a web presence better than your competitors is extremely important if you want to stay in the business for the long term.
3. Choose a Platform to Optimize Production
Make sure that you're able to efficiently turn around projects with high-quality work, so that you can fulfill the needs of several clients at a time. You certainly don't want to spend a lot of money on hiring separate web designers for every client, and you don't want to log in and out of different hosting and content management platforms every time you tweak the settings of every project. This is where a platform like Duda comes handy.
Duda is a website building platform made for agencies. With Duda, you can quickly build conversion driven websites for your clients that are optimized for speed and efficiency.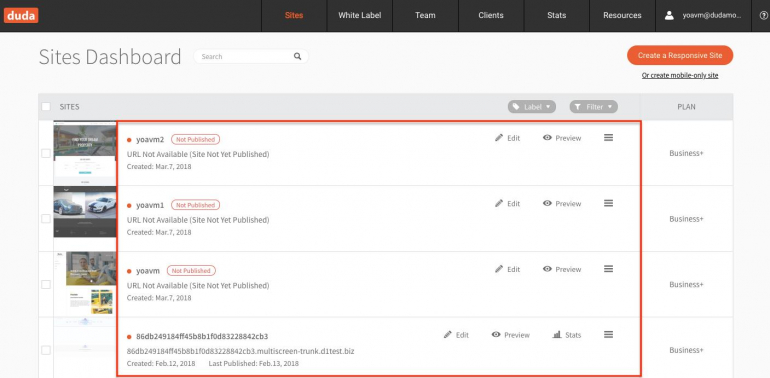 Here are some of the top agency features offered by Duda:
Once you have identified a new client's goals, you can easily choose a readymade template by industry or design. With a simple drag and drop interface, creating websites and progressive web apps is a breeze.
You have full control over how the site looks and functions on each of the devices like desktop, tablet and mobile. All source code can be manually edited as you like, and you can build your own team-facing libraries of themes, layouts and custom widgets.
With the help of the special "content import" function, you can easily import content from any other client-maintained web presence and save a lot of time.
Your sites have fast loading times, fast user interfaces, SSL encryption and even content personalization for maximum conversions.
With the help of collaboration specific tools like team dashboards, preview commenting threads, task assignments, granular role administration and asset sharing, you can enhance the productivity of your teams.
Duda is an amazing platform best suited for your SMB clients because it allows seamless customization and lets you to scale your operations for improved productivity.
4. Become a Member of the IWA
IWA stands for International Web Association. People always trust businesses that are active members of reputed organizations like the IWA.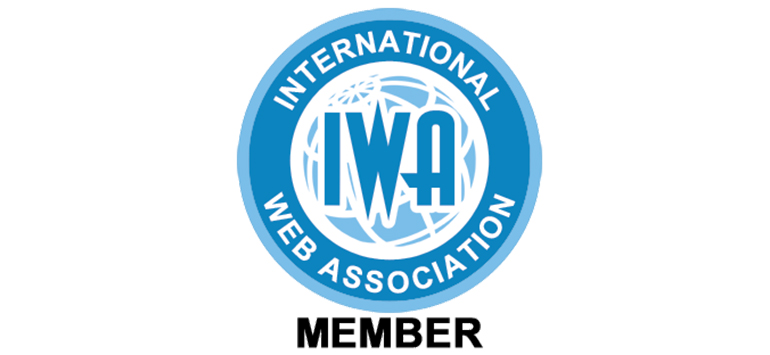 A global membership of IWA will enable you to become a trusted and recognized business in the web designing space.
Plus, as a member of the IWA, you are entitled to receive an array of benefits like the usage of the IWA member logo on your business website, a member certificate and card, and opportunities to connect with other professionals.
Other professional trade groups worth considering include your local Better Business Bureau (BBB) and Business Networking International (BNI). Both are great for building social proof as well as networking.
5. Hire the Right People
Hiring is often the most difficult part of starting a new business. As a web design agency owner, you will need to hire new staff from time to time in order to run the day to day operations.
As a general tip, you're probably best off not hiring anyone until you have several clients to sustain your business. When you have so many clients that you are unable to complete all the work yourself, then you should start hiring candidates to assist you in your job. Experts recommend keeping the expenses to a minimum and always hiring only and only when needed.
While portfolio sharing platforms like Dribbble and Behance can be great for evaluating a prospective hire's creative prowess and tech skills, keep in mind that "soft skills" are critical in the team environment as well, even if your agency will operate on a strictly remote basis.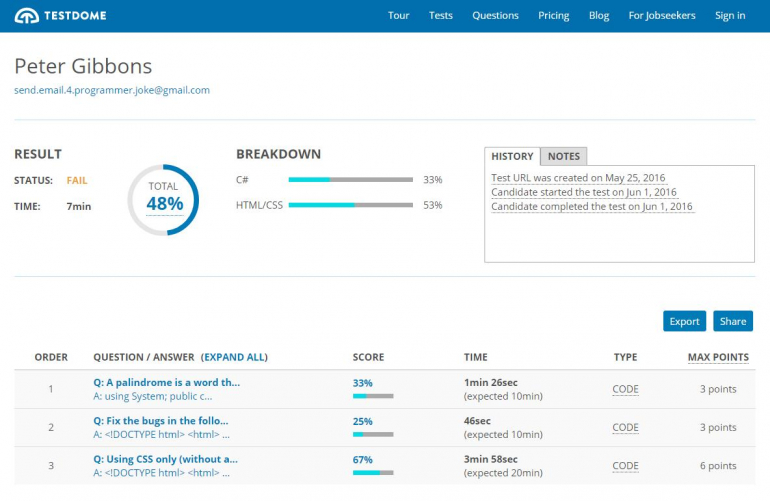 It is important to properly interview the candidate, too, because a wrong hire will certainly result in a loss. I would advise you to administer both written and practical tests in order to test the knowledge and skills of the candidate. TestDome, for example, offers a skill assessment for HTML/CSS that is trusted by many in the industry.
Having the right people in your company will enable your business to progress further.
Final Thoughts
Starting a web design agency is easy but running it successfully is the most difficult part. Follow the essentials discussed above and you will never go wrong. Establishing your brand and choosing the best tools are keys to make your web design business profitable.