Has the Coronavirus changed your office's working conditions? Is your design team now working remotely?
You might be struggling to keep your team together, due to decreased productivity or communication. Unfortunately, when people work from home, procrastination can become the new normal; work standards may decrease and you may also notice less (or no) communication or delayed responses.
Because working remotely can affect your design team, you may wish to implement tools to keep your employees working effectively. We're going to tell you about several options to help meet this need. Keep reading for more information!
Team Chats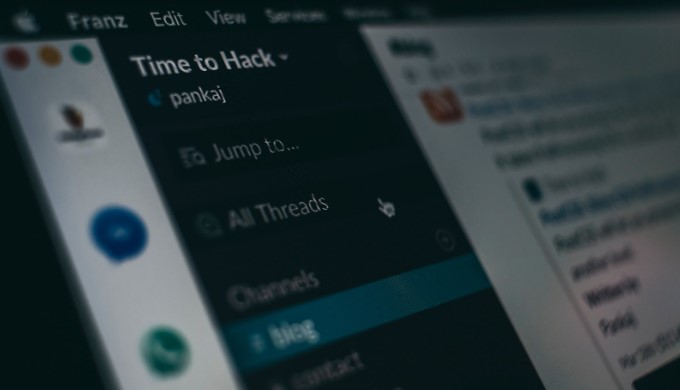 Photo by Pankaj Patel on Unsplash
One of the easiest ways to keep your team in communication with each other is by opting to use team chat apps. These apps allow your team to create an office-like environment through software that is similar to instant messaging.
Each of the available apps has various options for messaging your team members but typically will include the ability to address your entire team and the availability of direct messages. Generally, you will be able to create channels or conversations with select team members or about specific topics.
Aside from keeping everyone in communication, you will find that these apps make it easier to collaborate on work, brainstorm ideas, and stay updated about ongoing projects. Each team member can set their notifications based on where they live - if they happen to be across the globe, they will view messages during their normal working hours.
Team chat apps allow you to build a company culture, keeping your team members engaged (even if the conversation isn't about work.) You can opt to use apps for a less formal point of contact than email, allowing for potential friendships to blossom.
With the regular use of communication apps, you will notice that employees have an increased sense of accountability, better engagement, and the ability to thoroughly follow up on any issues. You may choose to host contests, interactive employee interviews, or team-building exercises.
Even if parts of your team have never met in-person, they will feel a new sense of connection with other employees and managers. This is a great benefit for teams that are mainly remote and will help reduce employee turnover.
Cloud Storage
Whether working at home or in an office, you need a convenient way to store your documents. In many normal office settings, you will store documents on a network server that can only be accessed while in the office.
Many offices are moving to cloud storage options so that employees can work from wherever they choose and still access company files. Whether you choose to use Google Drive, Dropbox, OneDrive, or another service, you will likely be happy with your team's new and improved productivity.
To choose which service best fits your company's needs, you will need to look at price points, features offered, and whether or not support is available (and for what cost.) Some services offer free storage to individuals and smaller companies but you'll usually find that cloud storage services scale their plans based on how large your organization is.
Overall, you will notice that there are many benefits of cloud storage, including the fact that it is cost-friendly, easily accessible from anywhere with internet, secure, and scalable. It also works well for projects that need collaboration with several team members or departments, giving multiple people access to the same document at once and viewing changes in real-time.
Software Integrations
Depending on the type of programs you choose to use for your team chat and storage needs, you may be able to optimize their performance with software integrations. These integrations allow for various applications and programs to run and work together - instead of distinct and individual programs.
Microsoft Team Integrations is one of the better-known integration software available. This software allows you and your team to link each of your apps to one another to seamlessly go from program to program, having all data easily accessible.
You will find that any type of software integration will work best with cloud storage; however, traditional server storage may still work, too. The type of software integration you choose should be optimized for all of your apps and programs. For instance, if you happen to use Slack for team communication, Trello as a whiteboard, and Google Drive as storage, you'll want to find integration software that is meant to be used with these programs.
While each of your programs can easily be run on their own, you'll find that integration software boosts productivity by further improving communication about particular projects; you'll also notice that data is shared at a faster rate and far easier through integration software than it is through standalone programs.
Whiteboards for Collaboration
Very similar to a whiteboard in an office, a virtual whiteboard allows team members to see ongoing projects and collaborate in real-time. Instead of having regular meetings to work on various plans, you can easily see the progress of every phase of design, allowing all team members to pitch ideas when needed.
Whiteboard apps allow you to post documents from your cloud storage software, can integrate with team chat apps, and will allow for every team member to see exactly what tasks are assigned to them. These apps also allow clients to be brought in to see the progress of their particular projects, giving them the capability to correct any flaws before the final presentation.
Invariably, some people will have a preference for one whiteboard program or another - the best way to choose your company's whiteboard software is to compare which options work with your software that is already in use. Opting for a whiteboard app just because it is inexpensive will leave you feeling like it is a useless service, ultimately wasting money, time, and effort.
Whichever whiteboard program you choose to use needs to be user-friendly so that onboarding is easy and your team wants to use the software. These apps are great for big ideas that require a lot of space and should have the ability to easily attach any needed files. You can choose the app that works best for your team - whether it is presentation or brainstorming focused.
Be sure to double-check the compatibility of your preferred whiteboard - some may work better with computers that run on Microsoft, others may work better with Apple iOS. Certain whiteboard apps work well while using either of these operating systems and can easily be used with Chrome OS as well.
Deciding if Remote Work Should Be the New "Normal"
When you choose to use a team chat app, cloud storage, software integrations, you will begin to notice that working remotely can feel normal and that many people even prefer it. Team members may still struggle with working remotely; many times this is due to the lack of oversight and being new to the feeling of 'no supervision.'
If you find that this continues to be a problem, consider finding other productivity apps that allow you to track working times, to-do lists, or even automizes parts of your department. Although working remotely can be quite an adjustment at first, you and your team will eventually come to enjoy the freedom it brings!