There's good news for all the Samsung users as their in-house OS named Tizen is already here and it doesn't seem to back away from the smartphone OS industry anytime soon. Though Samsung released its personal operating system, the question lies whether or not it stands a chance of competing with Android of Google. If you've recently bought a smartphone powered by Tizen and you're still not aware of the Android news that's trending, wouldn't you like to know about its comparison with Android? If yes, read on.
Tizen operating system - Question of popularity revolves around Samsung as a brand
It is true that the question of the popularity of Tizen OS revolves more around Samsung as an individual brand. If Samsung had the power of equating the quality of their mobile phones with their brand new OS and outperform Google's Android, Tizen would never have to look back and think about its future. And if this doesn't happen, consumers will still keep associating the brand Samsung with Android, as they previously used to do.
Lack of operating system loyalty in developing markets
It is usually seen that most of the new consumers who are buying their smartphones for the first time buy one based on the features, design and affordability. The type of operating system which supports the smartphone is something that is totally ignored by a first time buyer as he doesn't know its importance and cares very little about it. This leads to a big issue for Google, particularly in the developing markets as there's no specific brand or OS loyalty which they can rely on.
At the same time, people are pretty aware of the influence of Google on the mobile market and on PCs. People browse through YouTube videos, browse the web through Google Chrome and use Google Maps to reach to an unknown place. Even more, to download their most favorite apps and games for their mobile devices, they use Google Play. While thinking of a mobile OS, the 2 most common names that come to our mind are Android and Apple's iOS and this could become a negative factor for Samsung's Tizen.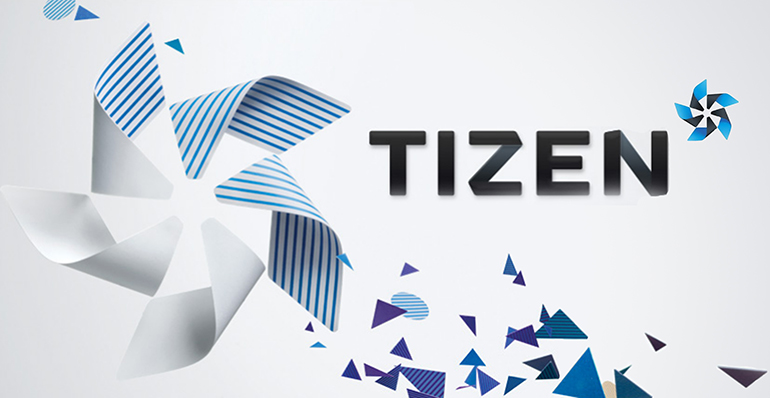 Is there any way in which Tizen can get ahead of Android?
Tizen presently does not bring anything new for the consumers but rather just emphasises on the status quo of TouchWiz or Android at the moment. This can be both difficult and easy for Samsung to achieve. From the viewpoint of designing the UI and base of the operating system, that is not much of a challenge and Tizen has showed that since its launch. But from the side of offering things to consumers, Samsung has definitely got a challenge ahead!
In order to achieve the reach of Google, Tizen would require providing alternatives for all services powered by Google and make them an integrated part of their phones. Or else, they will always face this barrier which will push consumers to choose the latest OS instead of Tizen.
Few things to know about Tizen
Nevertheless, despite all such challenges, here are some facts that you should note about Samsung's new OS, Tizen. Take note of the points
It is open source: Samsung has joined hands with Intel to develop Tizen which is a Linux-based platform built out of Nokia and MeeGo, the ditched OS of Intel. Being open-sourced, it means that the manufacturers of this hardware may choose to tinker with the UI and make it as unique as they prefer.
It looks like Android with TouchWiz: There are few questions that Tizen needs to answer. Will it prove to be as user-friendly as Android or iOS operating systems? In its latest look, Tizen actually looks nothing different than Android layered by TouchWiz as you may see in the first look video of Tizen.
It is an OS based on HTML5: This is indeed a welcoming change for all the content developers since they will get a platform for shorter cycles of development and which works independently with the web at a low cost. From the user's side, it means they may expect slicker web applications for both tablets and phones.
Tizen is not only for smartphones: This OS aims to offer a good experience across multiple devices and hence you can expect this in laptops, TV and even gradually move in the car and bank industries. There are many tablets which have been running on Tizen and this OS is also being used in the car entertainment services.
So, if you're someone who is in the market to buy a new phone, you may consider all the latest the buzz about Tizen. Base your decisions on the facts mentioned above and you can give it a try if you wish to experiment with something new without judging it too much.