Looking to create high-performance online businesses?
Below you will find 50+ different web tools and services (including software development outsourcing) that will help you achieve that. All these web tools were handpicked and are efficient, being the very best in their niches – WordPress themes and plugins, website builders, logo builders, and much more.
If you cannot build a website by yourself, hire the website designers from Ramotion agency. They are specialized in brand identity, website design, UI/UX design, app development, and design systems.
Enjoy the read!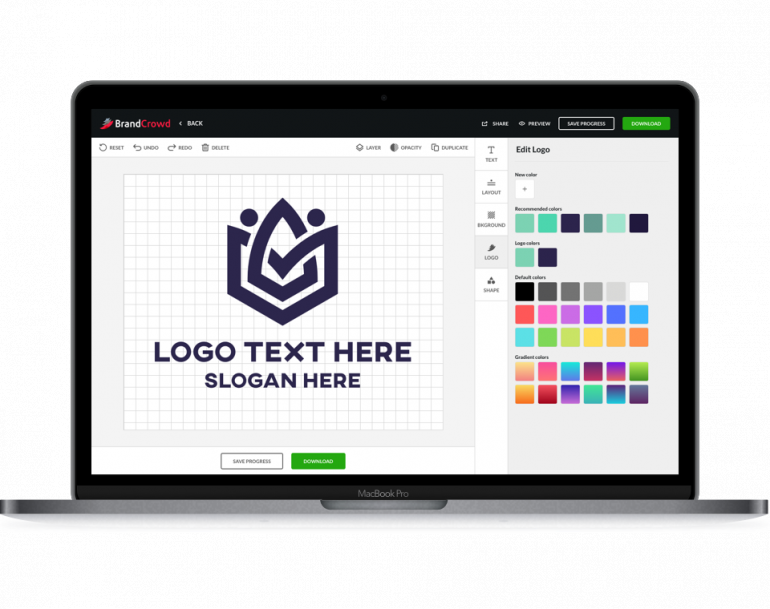 BrandCrowd is the favorite logo maker of all the people I know, and I love it too.
We all use BrandCrowd because it is the first logo maker that actually works. All the 50,000+ logos were handcrafted by top designers from all parts of the world and they look stunning.
This logo maker is unique from many points of view:
First, you need to know that BrandCrowd logo maker is not using stock icons, and everything was handmade.
Second, the software is not generating logos, but it actually lets you browse tens of thousands of different logo designs, customize them as you want, and save them.
Customizations go deep in the logo design, and you can even ask a logo editor from BrandCrowd to help you with more complex changes.
You can get a full copyright ownership of your logo so you can be sure that nobody will use a logo that is similar with yours.
On BrandCrowd you will find professional logos for any industry you are in, and the costs will be a fraction of what a logo designer will ask for.
For my last startup I paid over $1,000 for a logo design (before knowing BrandCrowd logo maker) and on BrandCrowd logo maker I found at least 7-8 logo designs for my brand that look awesome and which cost each $20.
I waited more than 1 month for my logo, a logo which I could have obtained instantly from BrandCrowd and which would have costed me a coffee and not $1,000.
All the next logos that I will need will be downloaded from BrandCrowd logo maker.
Browse the logos of BrandCrowd and see with your own eyes the quality and uniqueness of these logos. It is free to take a look.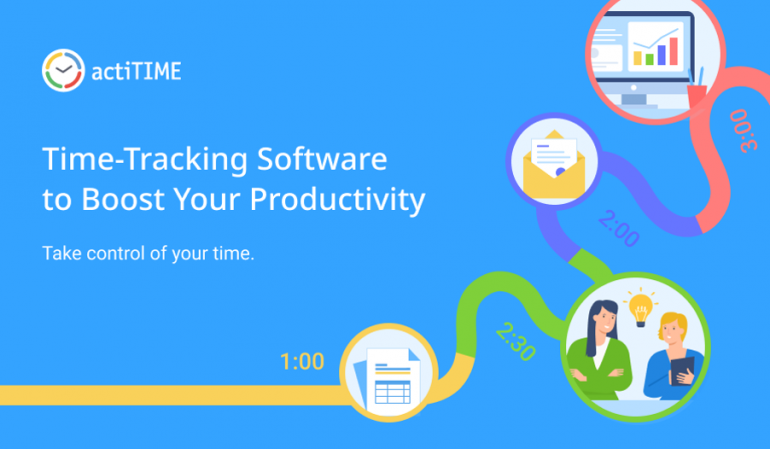 If you're suffering due to low productivity either at work or in personal projects and don't know how to take time under control, actiTIME is an answer to your problems.
This piece of functional timesheet software allows for keeping track of hours spent on diverse activities. However, it isn't just another plain time tracker. With its help, you can organize and break down projects, manage tasks and monitor current progress. In addition, the tool's reporting feature provides users with a thorough overview of data on personal and team productivity, project costs and revenues.
In this way, actiTIME will promote your insight into how well you do your job and assist in analyzing performance trends over any period of choice. With this knowledge, you'll become able to distribute and utilize time much more efficiently than ever before.
actiTIME's rich functionality, flexibility and simplicity make it an excellent choice for both individuals and teams of any size. It may be configured to meet almost every management need and integrated with a multitude of other useful tools through Zapier or API. Needless to say, it's also highly affordable – large enterprises have a chance to enjoy the product at low annual costs, whereas single users and small teams of up to three members can implement it absolutely for free and without any time limits. Sign up for a free actiTIME trial and bring your productivity to the next level.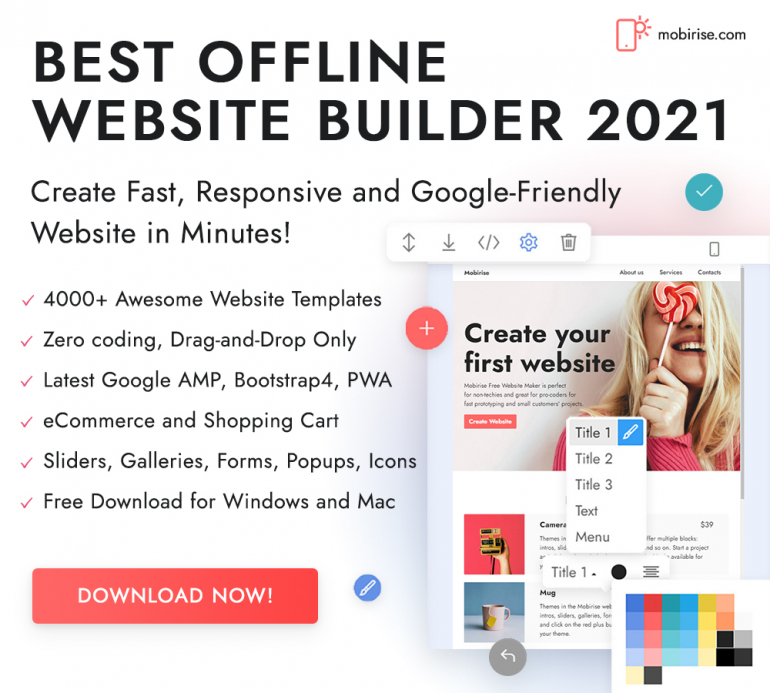 Mobirise is the best offline website builder in 2021, being packed with everything you need:
4,000+ awesome website templates
Simple to use and quick interface
Tons of elements like sliders, galleries, forms, icons, popups
Intuitive website designing process
Design your next website with Mobirise.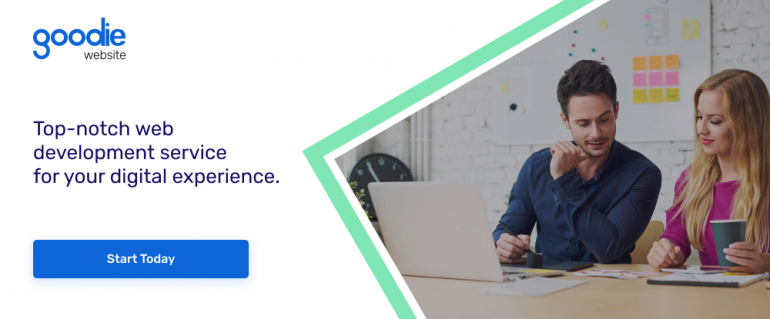 Goodie is the most popular service for web designers that need a reliable web development partner.
They always overdeliver and they always respect tight deadlines.
Work with Goodie and let the experts handle your project.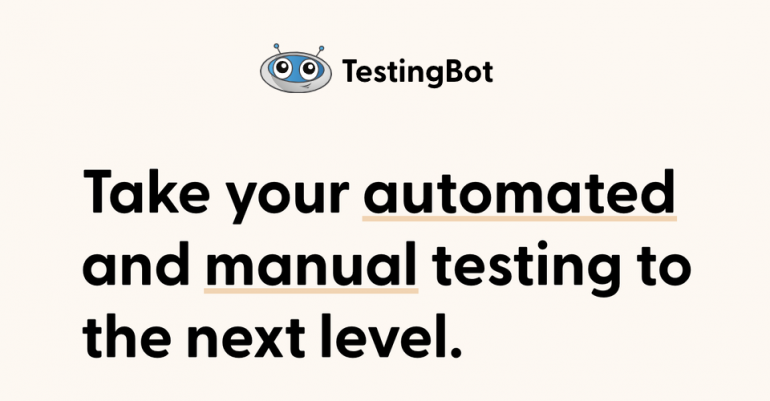 TestingBot is one of the best automated and manual testing service on the market, having over 8 years experience in the industry.
Start a 14-days free trial with no commitment.
You can test 2,900+ browser combinations, automated, live, and visual.
Your trial includes:
100 minutes of testing
2 concurrent VMs
Live, and interactive testing
Automated testing
Visual testing
Give it a try.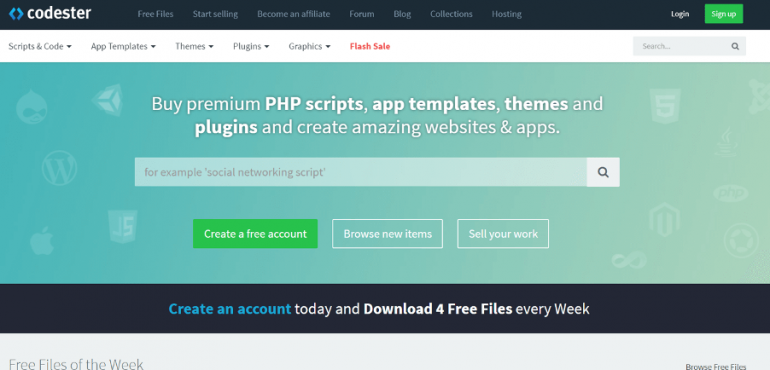 Codester is one of the largest marketplaces on the planet, being loaded with everything you need as a web designer, web developer, and online entrepreneur:
Website themes
Plugins
App templates
Graphics
Scripts
Codes
And even more
Take a look.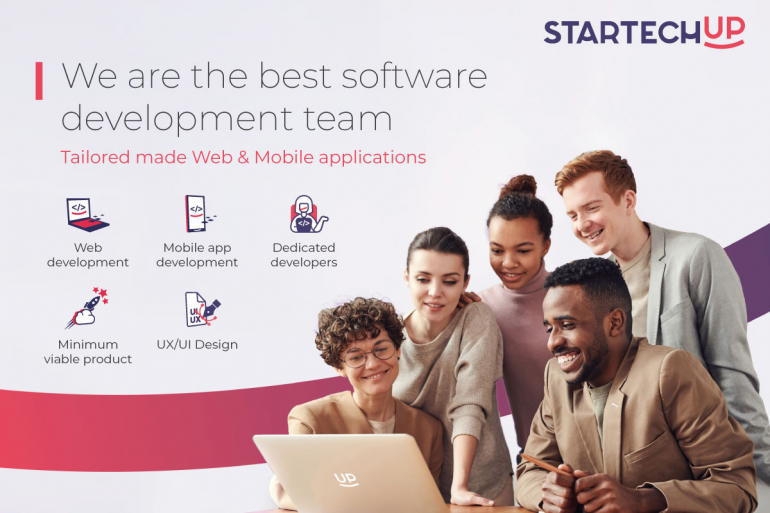 Startechup is a Digital Agency, with a development center based in the Philippines, helping businesses to develop tailored-made digital solutions. They are specialized in software development, custom web applications and custom mobile applications.
Their software engineers, UI/UX designers and project managers will provide the best services at a competitive rate. Whether you are a Startup company, or a large corporation, their development expertise will add great value to your business.
Check out their Portfolio and contact them for a free consultation
Taskade is a brilliant collaboration tool that gained huge traction in a very short period of time.
It become so popular because it is highly advanced, it is highly customizable, and it has a free plan.
Use Taskade as a unified workspace for remote teams and real-time collaboration for project management.
Take a look.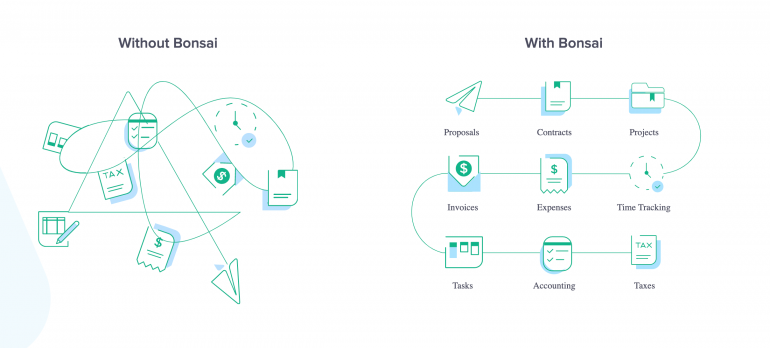 Bonsai is the all-in-one freelancing solution for the world's best creative freelancers. The software suite includes everything from proposals, contracts, invoicing and time-tracking, to reporting and expense tracking.
These products have deep integration and smart automation to save you time and make sure you get paid. Bonsai is designed to help you do more and work less.
You focus on the work you love and Bonsai handle the rest.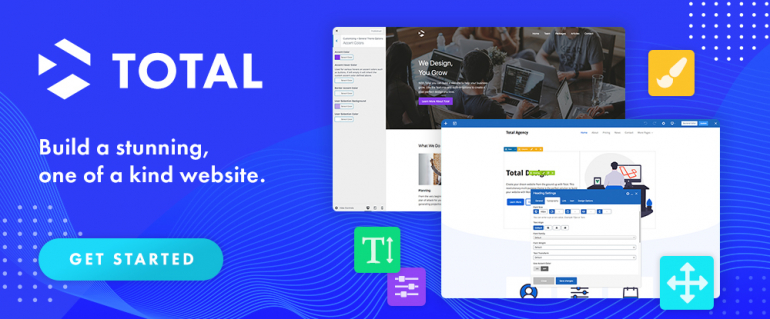 Total is a super-advanced WordPress theme that you can use you create a stunning website, no matter what kind – blog, shop, portfolio, photography, business, etc.
Use the included drag-and-drop builder and the super interface to start building your dream website.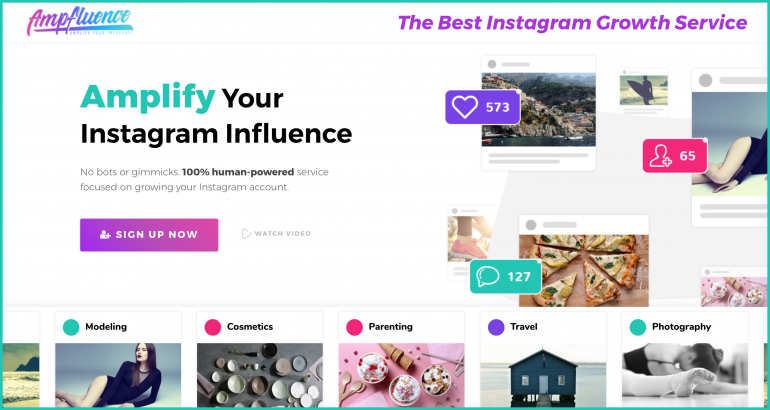 What does the wave of recent Instagram updates really mean?
With new updates and features being rolled out almost daily, organic growth continues to decrease.
This means you need to put in more time, research, and content to grow your audience. That obviously costs --- MORE!
Let Ampfluence take some of this work off your plate.
They help businesses, brands, and influencer accounts grow through organic Instagram growth. Hire them for any of the following:
Instagram Growth Service
Instagram Community Management
Instagram Strategy Consulting
Instagram Content Creation and Growth (full management)
Custom Social Media Posts Design
You focus on creating amazing content while the Ampfluence team:
Engages your target audience
Increases your exposure
Amplifies your Instagram influence
Save time and money by hiring the best Instagram growth service.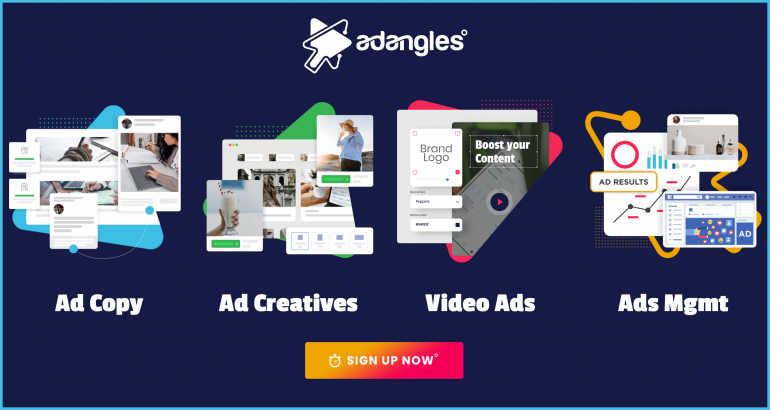 Ad Angles is the ads management service you wish existed for small businesses seeking an affordable but high-quality team to manage their campaigns.
If you own an e-commerce brand, sell a service, info products, or SaaS, you need the following:
AD COPY - The best ad copy written by actual copywriters who know how to sell.
AD IMAGES - Stunning custom designed ad images to make your target audience click.
VIDEO ADS - Drive more sales with conversion-focused video ads.
ADS MANAGEMENT - Unlimited fixed-price done-for-you ads management.
If you want expert copywriters, advertisers, and designers to craft ads and campaigns that get results for your brand, then contact the best ads management agency over at Ad Angles.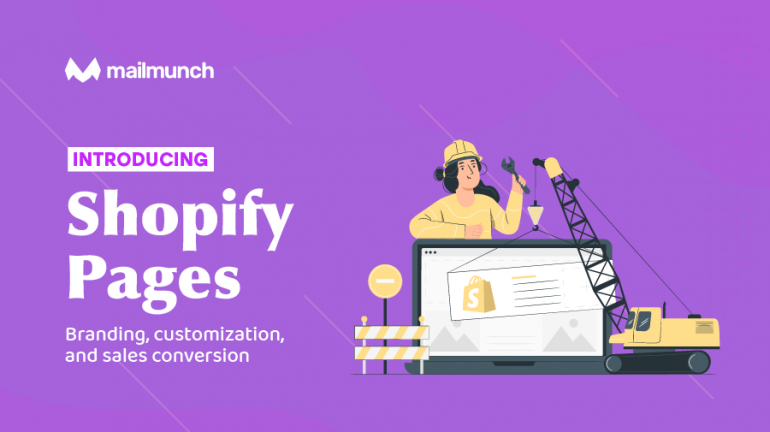 Shopify Page Builder by Mailmunch enables you to build and design customized web pages for your Shopify store. It comes with 100+ templates to give you the design and functionality you require. You can also customize your Shopify pages with the intuitive drag and drop builder or build one from scratch.
Shopify Page Builder is designed to give you a complete package with the following categories:
Product Pages
Home Pages
Collection Pages
Password Pages
With Shopify Page Builder by Mailmunch, you get:
Quick and easy drag and drop editing options
Bulk edit and upload product pages to save you time and efforts
Pre-loaded templates that are designed to attract and convert customers
Ability to add multiple widgets that open up your customization options
Coupons, and countdown timers to reduce abandoned carts
Shopify Page Builder by Mailmunch offers hyper-customization that promises customer loyalty. The unique customization features bring a whole different experience for the potential customers who are looking for consistent branding along with a captivating user interface.
Benefits of customized Shopify Pages by Mailmunch include:
Ease of use
SEO friendly pages
Decreased bounce rates
Variety of templates from the Mailmunch library
Decreased cart abandonment rates
In-depth analysis
Get started.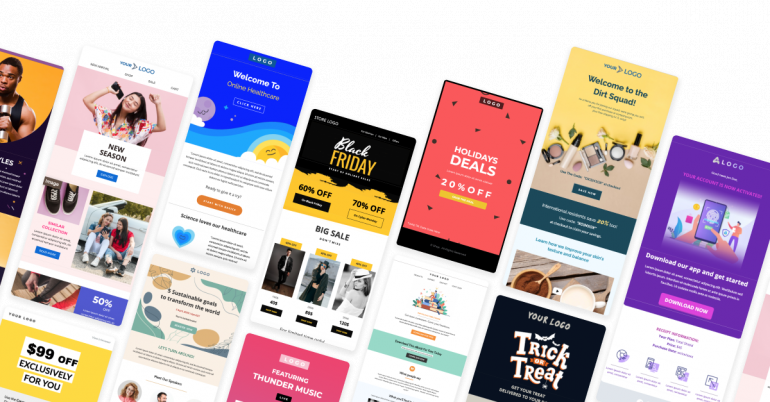 Unlayer is a highly advanced, powerful, and complete email builder that will help you increase your email conversions.
With Unlayer, anybody can create superb emails, even if they don't have any design skills or experience.
Select the template that you like and start designing, it is super simple.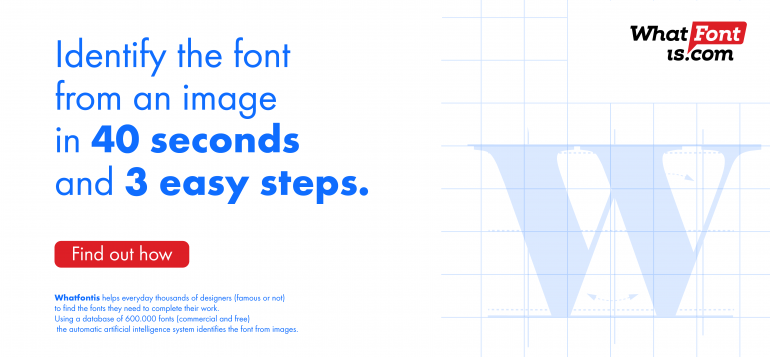 WhatFontIs is the best font identifier on the market, coming with unique features in the industry:
Largest database of fonts – over 790k fonts
It is the only system that you can use to identify both free and paid fonts.
It identifies fonts from both pictures and the web.
100% free to use and no registration needed.
Identify all the fonts you like with WhatFontIs.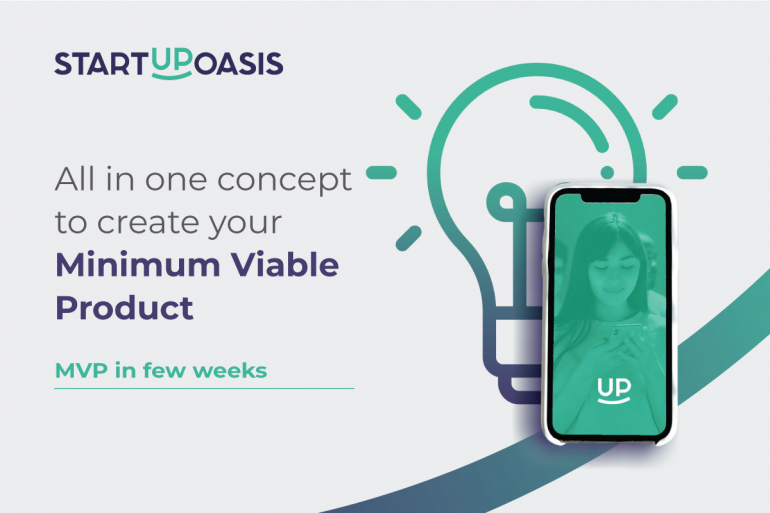 Startup Oasis is a packaged offer for Entrepreneurs who want to have an immersive experience to build their Minimum Viable Product. Strong of their experience developing Web/Mobile products for Startup founders, they came up with a streamlined concept to launch a digital product in no time.
From ideation to launch, the product development process has been made optimized to launch your MVP efficiently and cost effective. They take care of some product research, UI/UX design, application development, and help the entrepreneur for a successful launch.
Check out their MVP packages, and ask for a discovery call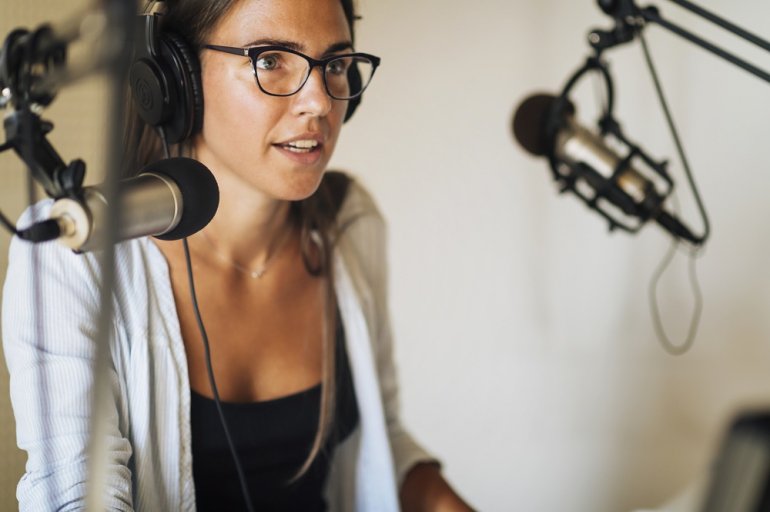 This is the number 1 Podcast booking service, being a highly appreciated and popular service in its industry.
Getting booked on Podcasts will help you:
Reach your audience
Build influence
And heavily improve your SEO
If you never used such a service, you should start doing it urgently.
It is infinitely better than all the other strategies.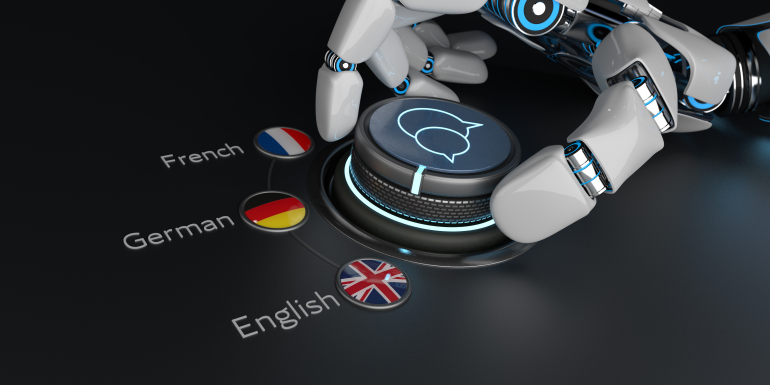 BeTranslated is a professional translation agency heavily specialized in SEO-friendly translation, localization and copywriting.
No matter the size of your business, the industry you are in, or your physical location, BeTranslated will help you get your work done quick, and easy.
Get a free quote.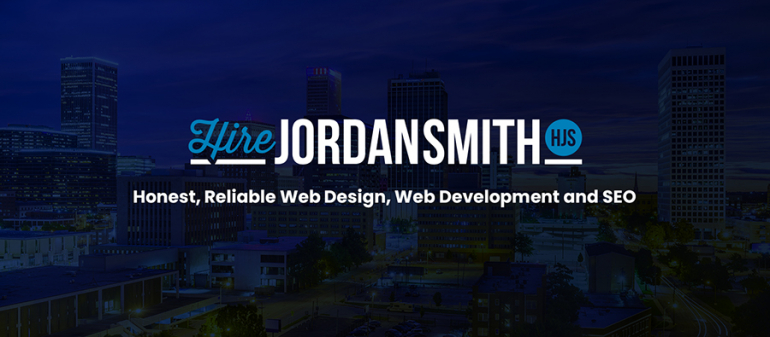 If you're in search of quality web design look no further! Hire Jordan Smith is a Tulsa web design company with many years of experience producing professional websites for businesses of all shapes and sizes all over the United States.
Whether you're a law firm or service company hoping to attract more clients, a blogger seeking to increase your online presence or an eCommerce store looking to increase sales, Hire Jordan Smith can work with you to create a strategically built website that will help you reach your digital goals.
Get a free quote from Hire Jordan Smith.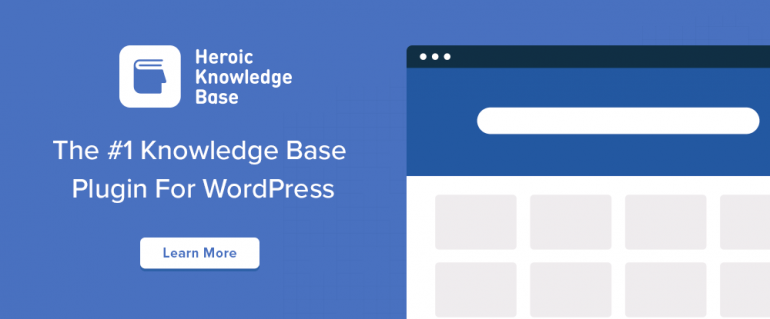 This is the most popular knowledge base plugin for WordPress, being used with huge success by the whole world.
Use the plugin to save time and make your customers happier, they will love to find instant answers to all their questions, without calling or emailing you.
See how it works.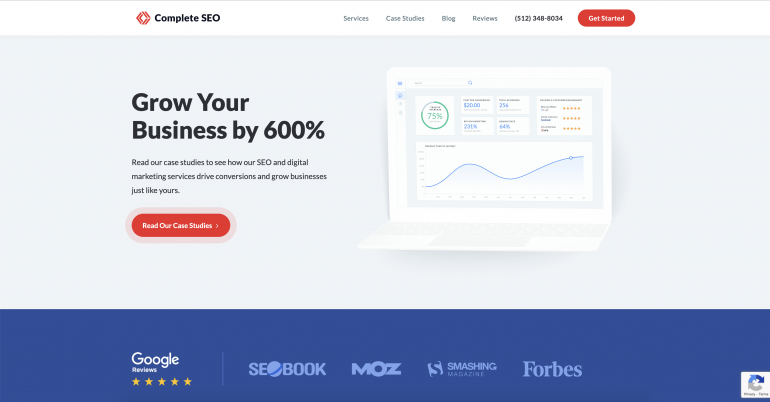 Complete SEO is a highly popular SEO firm with customers all over the world.
They help companies of all sizes and from many industries to grow your companies from a SEO perspective, and to rank higher in search engines.
Get a free quote.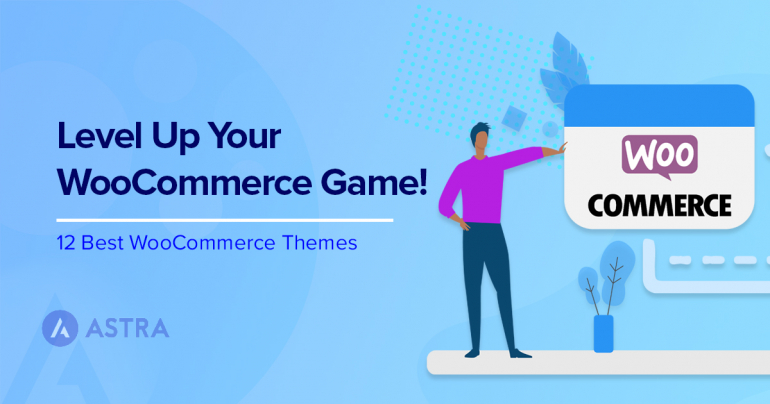 Astra is a professional WooCommerce theme loaded with everything you need – superb templates, tons of elements, advanced technologies, and a friendly interface that is simple to use.
Take a look.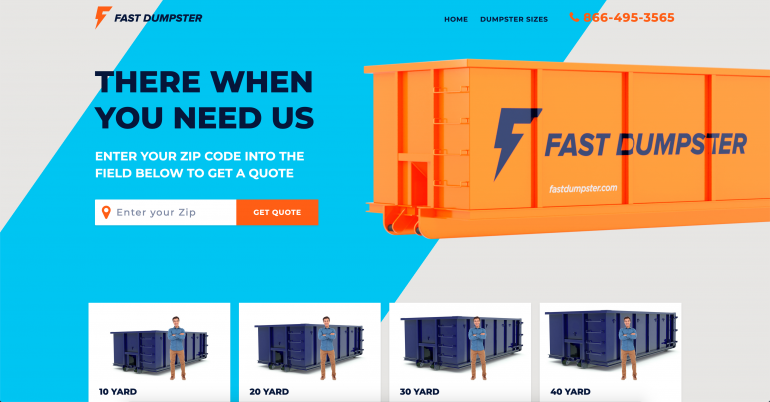 Fast Dumpster is a new service that you can use without paying a fortune.
Enter your zip code and get a free quote.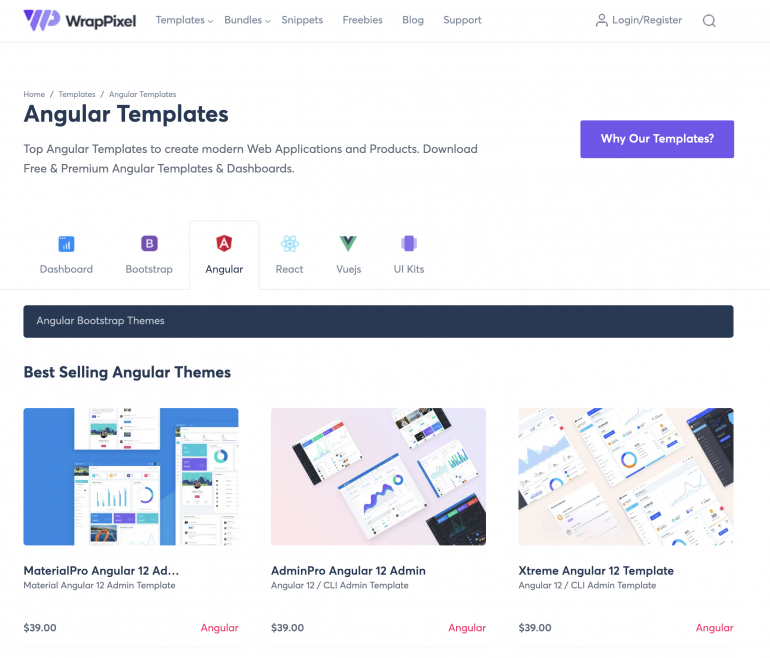 WrapPixel created some of the best angular templates on the market, all of them looking stunning and being very simple to use.
Take a look at their portfolio and pick everything you need for your projects.
Save time with WrapPixel angular templates.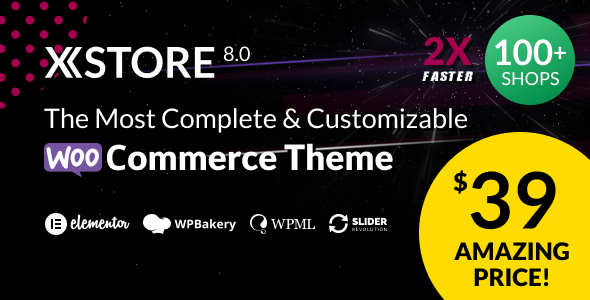 XSTORE is the most complete and customizable WooCommerce theme on the market.
Now, with the latest update, it is 2 time faster and it has the same huge library of 100+ shop designs.
Supercharge your shop with XSTORE.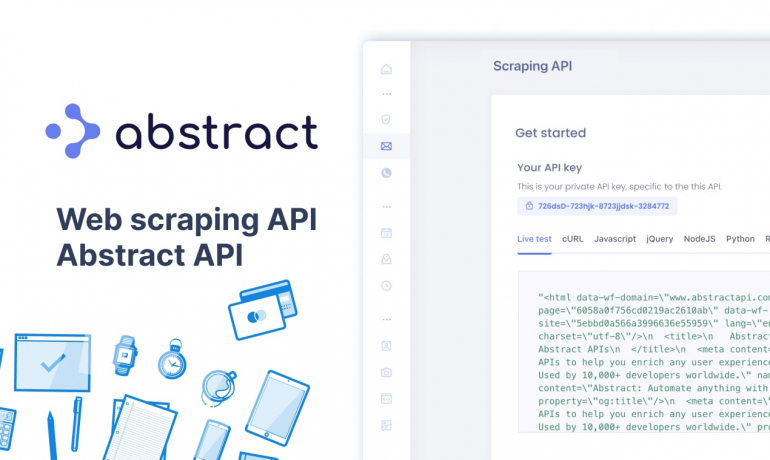 Abstract will help you scrape and extract data from any website, with powerful options like proxy / browser customization, CAPTCHA handling, ad blocking, and more.
See how it works.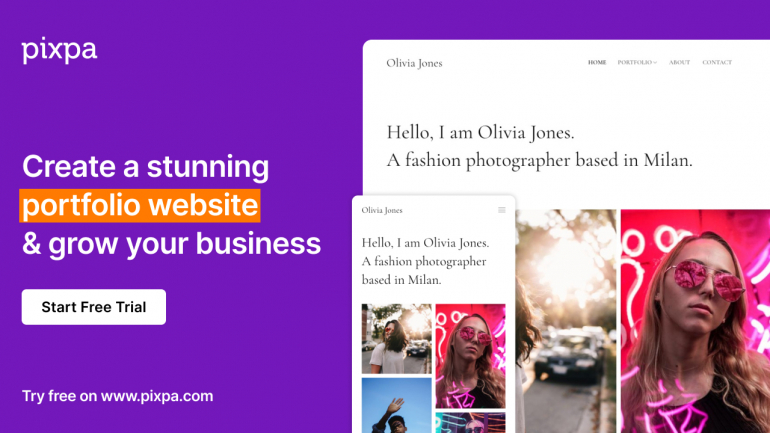 Pixpa will help you create a stunning portfolio website and grow your business.
The website builder is very simple to use, no matter your level of design skills or experience.
Start a free trial and see how it works.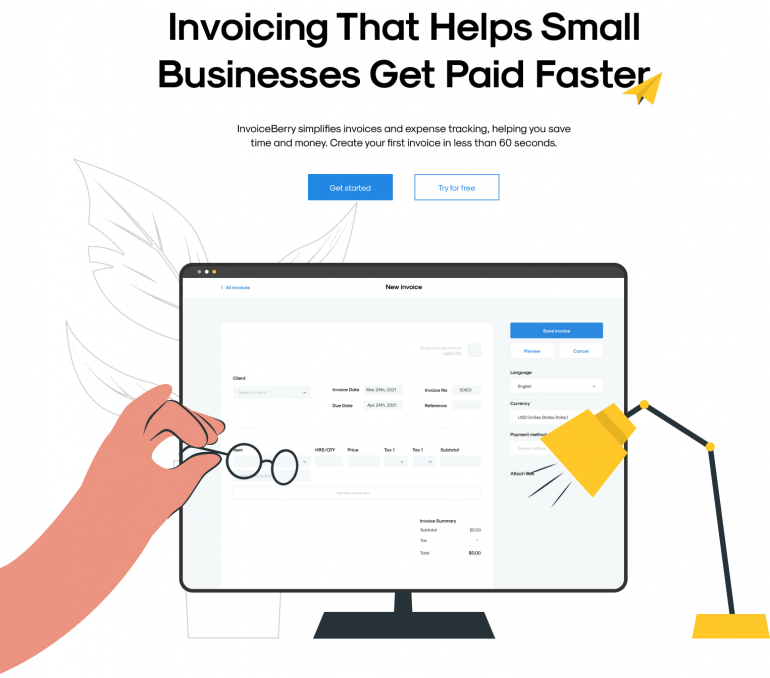 InvoiceBerry is a complete invoicing software that helps small businesses get paid faster.
Use it to create professional invoices, to track expenses, and much more.
Try it free.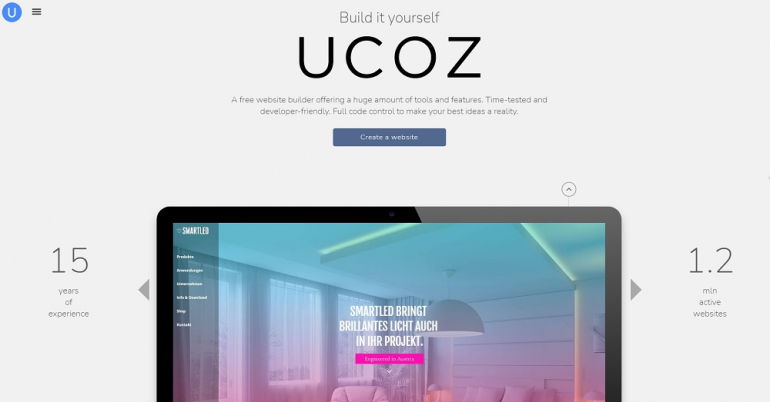 uCoz is a contemporary cloud website builder, which allows creating different types of websites for commercial and non-commercial use. The software is module-based, offering multiple content modules to create the required website structure and layout. No coding skills are needed to work with the website builder - so understandable it is for everyone.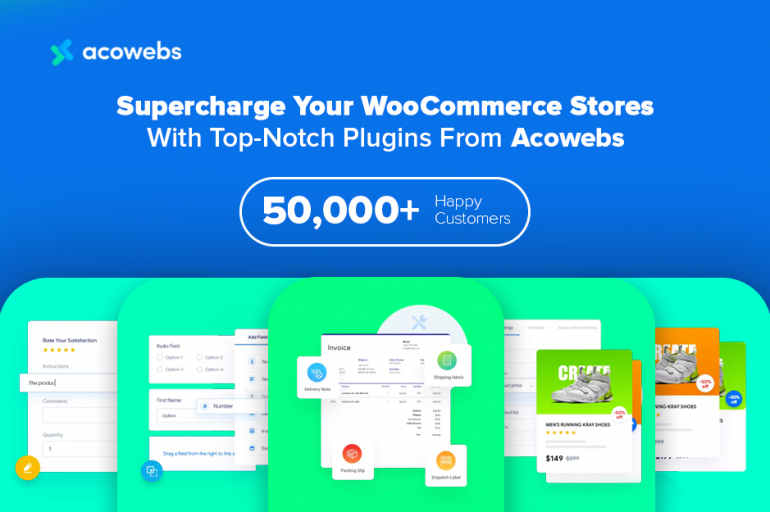 Acowebs is the developer of leading WooCommerce plugins that will help you create better online stores with a more personalized user experience. They are the developers of many leading plugins like WooCommerce Custom Fields for example, which will allow you to create custom fields on your WooCommerce product detail page. This plugin is used by more than 50,000 users across the globe and is one of the highest rated plugins in their category in the Wordpress plugin directory. Make your products stand out from the crowd, increase conversions, and maximize your profits by using WooCommerce Product Addons from Acowebs.

Upqode is a digital marketing and design agency with customers all over the world, being highly appreciated for their work.
They adapt to your budget, deadline, and requirements, overdelivering.
Get your free quote.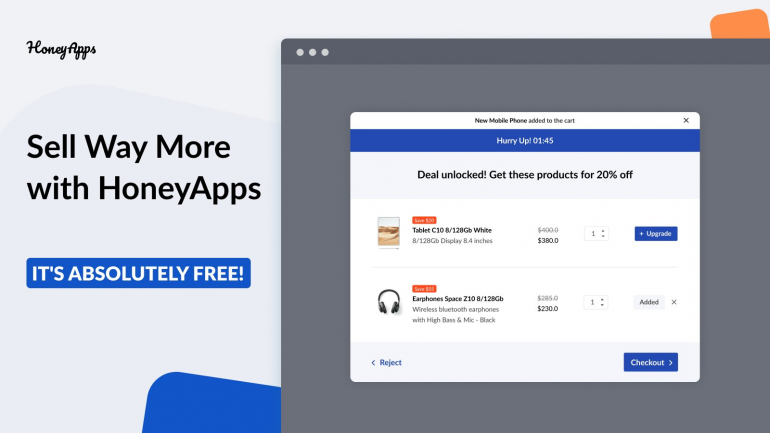 Honey Apps created probably the best upsell app on the planet, and what makes it even better is that it is absolutely free.
So you can start using it right from this moment and see how it works.
Take a look.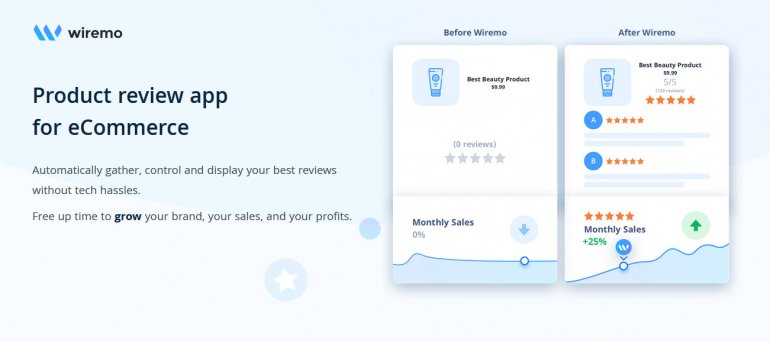 With Wiremo, you'll be able to collect reviews and publish them with just a few clicks. The email request setup is simple for both the sender of product review requests as well as those receiving them. It's easy to customize reviews and conduct targeted outreach campaigns that will make sure customers are vocal about their experience with your brand!
With the Wiremo Shopify app you have access to all of the features, no matter what membership level is right for your company. The publishing and commenting on reviews can be managed automatically in the backend.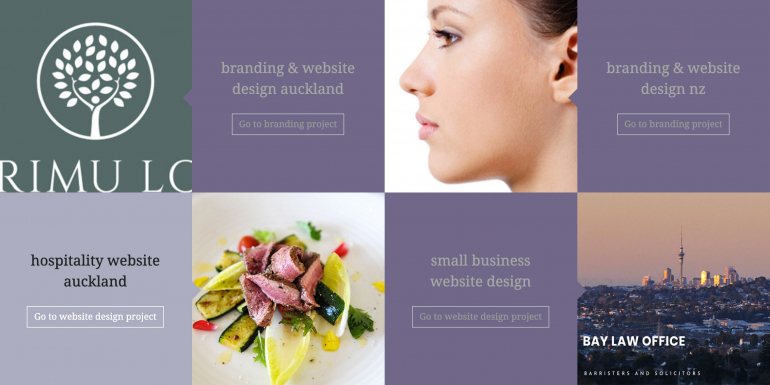 AMG is a brilliant web design agency that created some of the best websites in the world.
AMG Website Designers are well-known and appreciated for going the extra mile for all their customers, delivering outstanding top ranking website design along with unique logos and graphic design
Get a free quote.
35. Aspire Media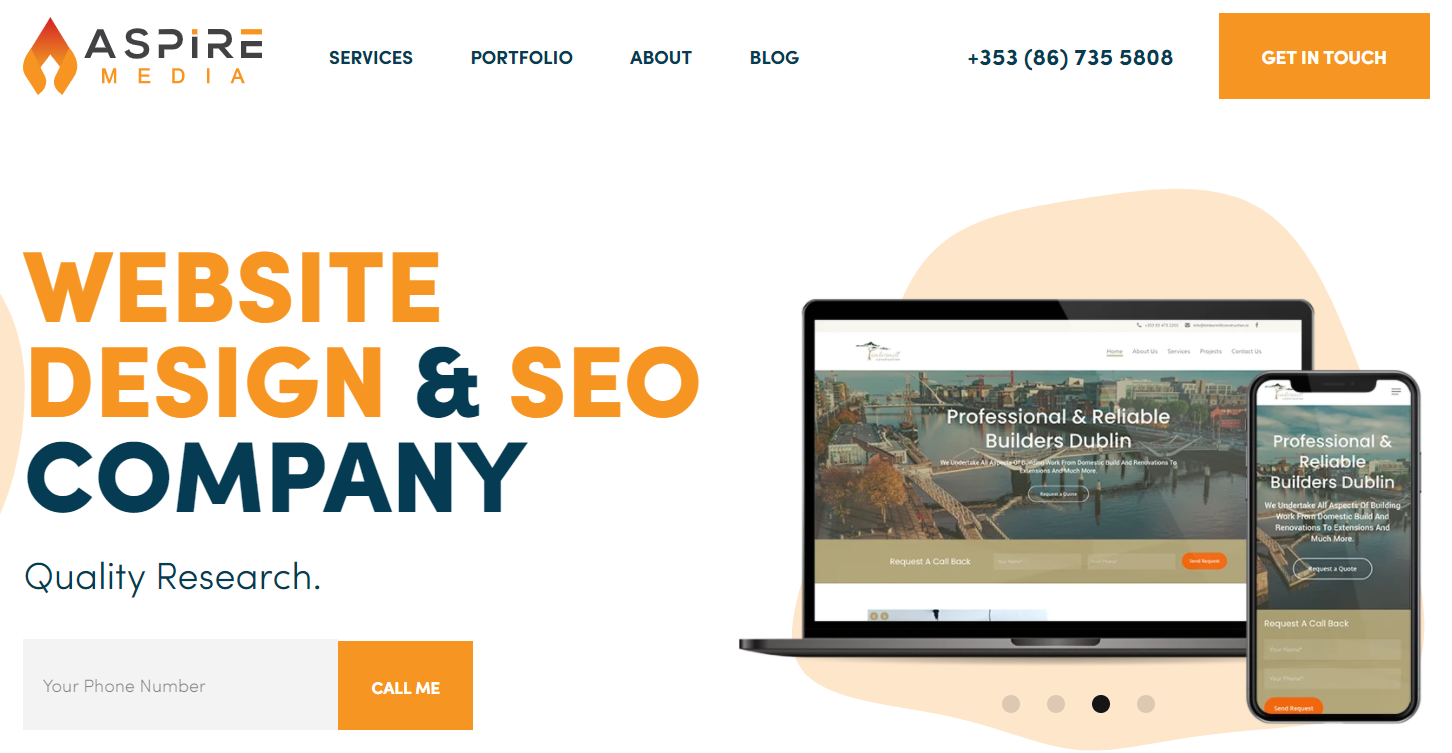 Aspire Media agency is responsible for the awesome SEO results that companies from different parts of the worlds and different industries get each month.
The agency helps websites rank higher and get more traffic from their existing content.
Get a free quote.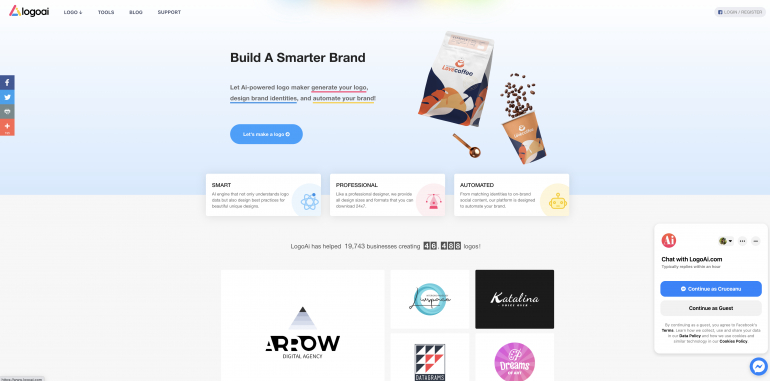 If you want a quick logo and you want to spend as less as possible, LogoAI is your choice.
It uses a smart AI software that will create a logo as you want.
Give it a try.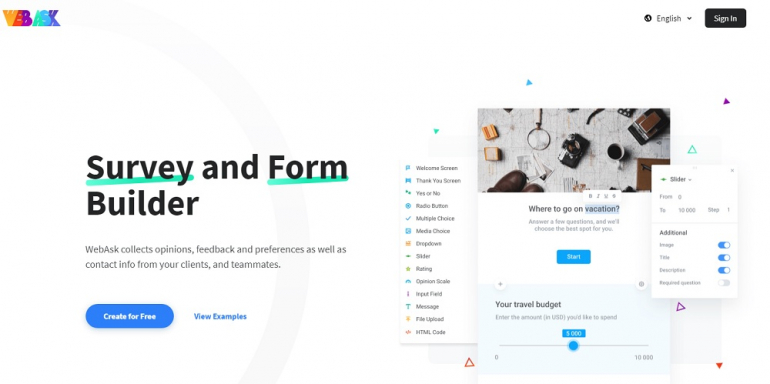 WebAsk is an up-to-date survey and form builder, which makes it possible to create and customize different types of online forms to collect user feedbacks, opinions and special preferences. The software does not require any coding background or web design expertise - just sign up for an account to pick and edit a suitable form template.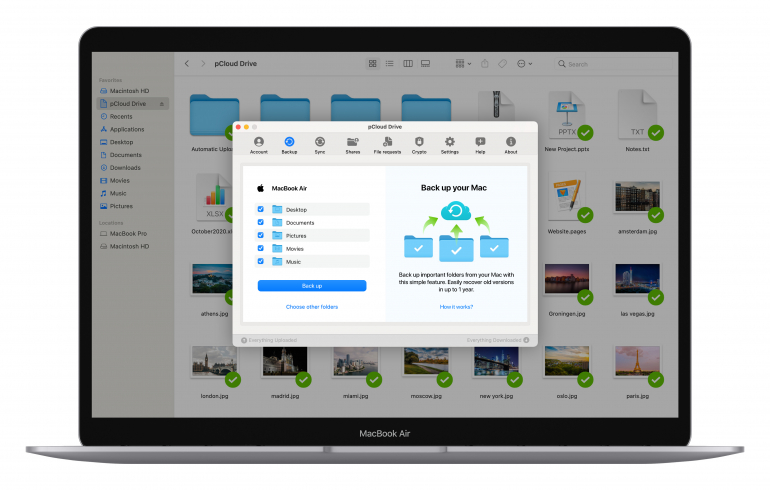 pCloud is a secure cloud storage service that works on all devices and operating systems, and which is very simple to use.
All the files are easily shared among devices and the interface is extremely simple to use. Find out more about pCloud.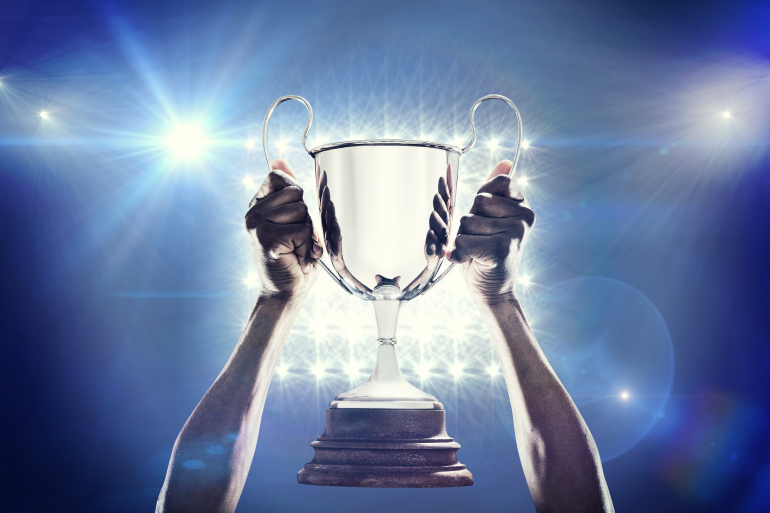 Kansas City Web Design& SEO is a high-performance and reputable agency that will help you with a professional website and smart SEO strategy that will help your website rank higher and get more traffic.
They work for affordable rates and they always respect tight deadlines.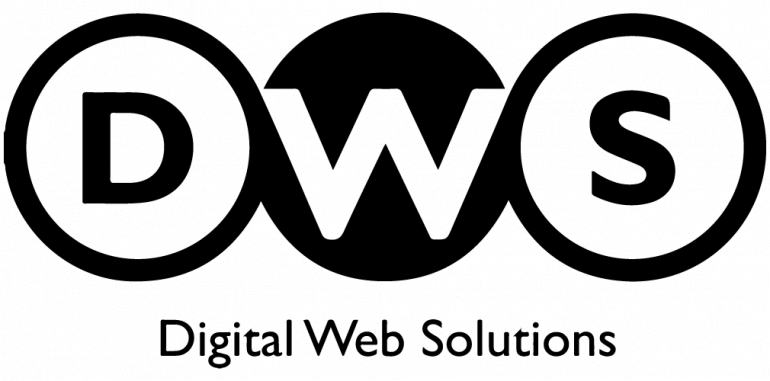 DWS is a complete agency that will help you with everything you need:
Web design
Web development
SEO
Advertising
Landing pages
And everything else
Get your free quote.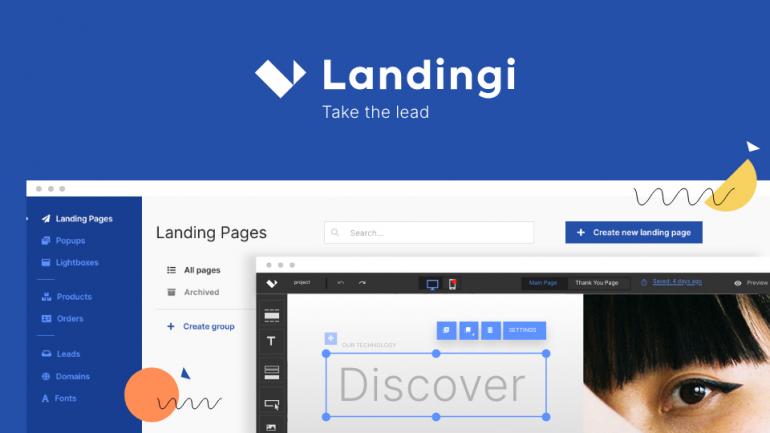 Landingi is a powerful landing page builder that you can use straight away, with no experience or design skills.
It was designed specifically for marketers, web designers, entrepreneurs, and website owners, to easily create high-performance landing pages.
Give it a try.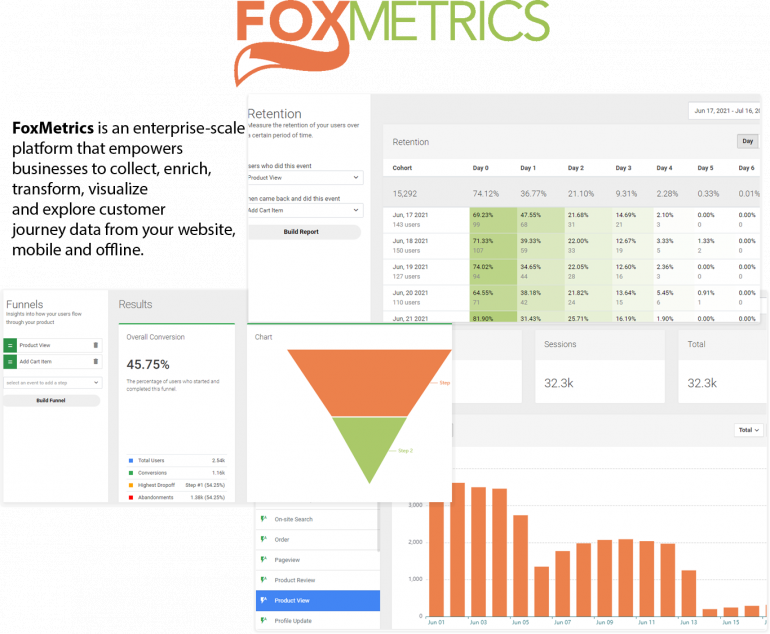 You are tired of complicated web analytics software and you want a solution that is very simple to use?
Take a look at FoxMetrics, this software is the favorite analytics platform for top companies from all over the world.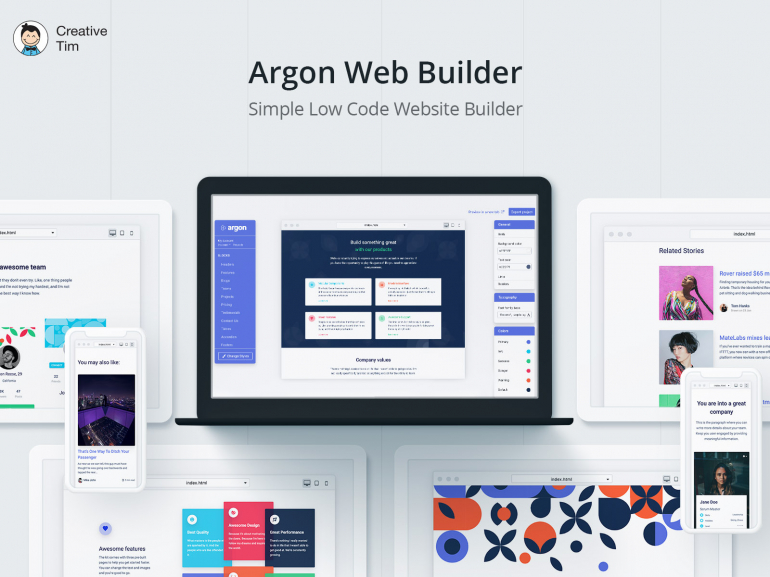 Busy with client's dev projects? No worries! Creative Tim has got you covered.
Check out their latest product, Argon - Low Code Builder, a simple web pages builder designed to cut development time in half. Using its Drag&Drop feature and a beautiful design inspired by the popular Argon Design System, this online web pages editor can really help you move faster from building a layout to the refining stage. Choose the blocks, customize them, and download the source code. No design experience needed.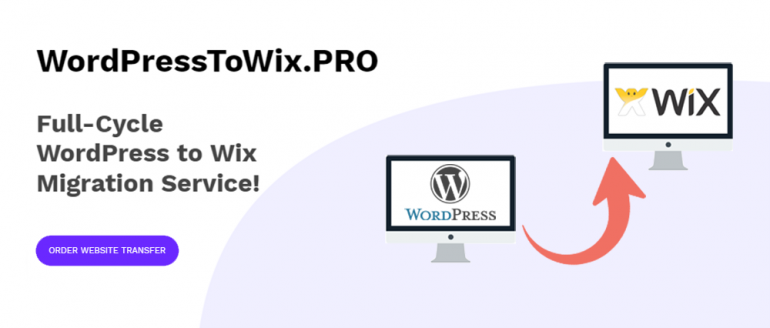 WordPressToWix.PRO is a trusted migration platform, which offers a range of services to ensure a simple and hassle-free WordPress to Wix transfer process. They can boast several years of niche expertise and dozens of satisfied clients. Ordering your website transfer is quick and easy here - just fill out the online form and wait for feedback.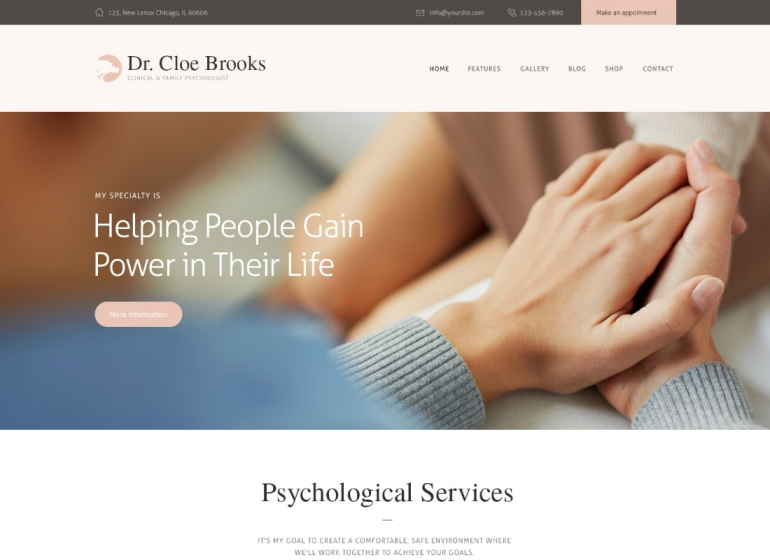 Cloe Brooks WordPress theme is a ready-to-go solution suited for the launch of psychologist, psychological clinics, psychology hospital, hypnotherapist, psychiatrist, and individual psychology doctors websites. A multi-functional layout of the theme comes loaded with a collection of ready-made homepage demo styles. Feel free to pick any of them and use as the foundation of the main page of your site. The fully responsive layout of the theme flawlessly adjusts to all screen sizes. It is also GDPR compliant, which lets you update your website according to the contemporary GDPR requirements. Besides, the theme includes the online booking system that lets you facilitate an appointment scheduling routine on your site.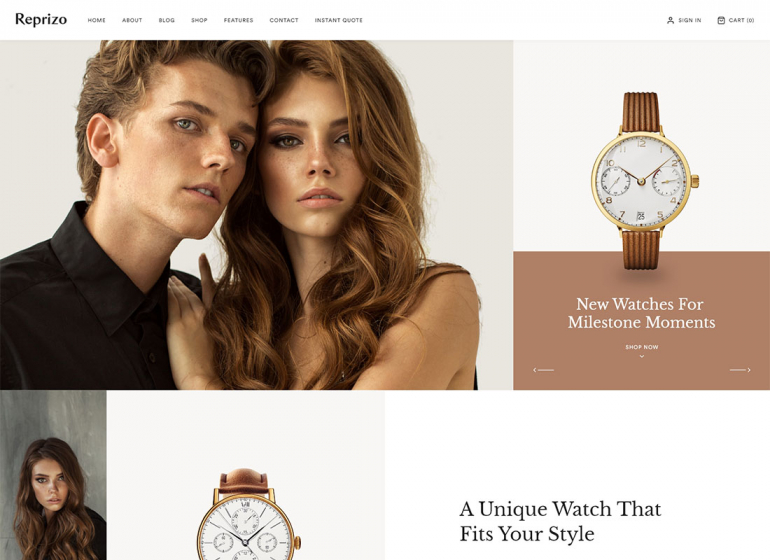 Reprizo is a stylish and modern WooCommerce WordPress theme perfectly suited for the launch of an online jewelry store, watch store, watch or jewelry repair shop, custom jewelry services, and other kinds of topic-specific websites. The fully responsive layout of the theme is equipped with everything needed for a quick start of your conversion-oriented website. The theme's modification doesn't require any coding skills. Feel free to apply all the needed changes in the drag-and-drop dashboard of the Elementor page builder. The theme features 5 stunning homepage styles that are ready to be brought online in a matter of clicks. While downloading the theme, you will also get access to collections of custom fonts, advanced inner pages, blog layouts. Menus and sidebars, etc.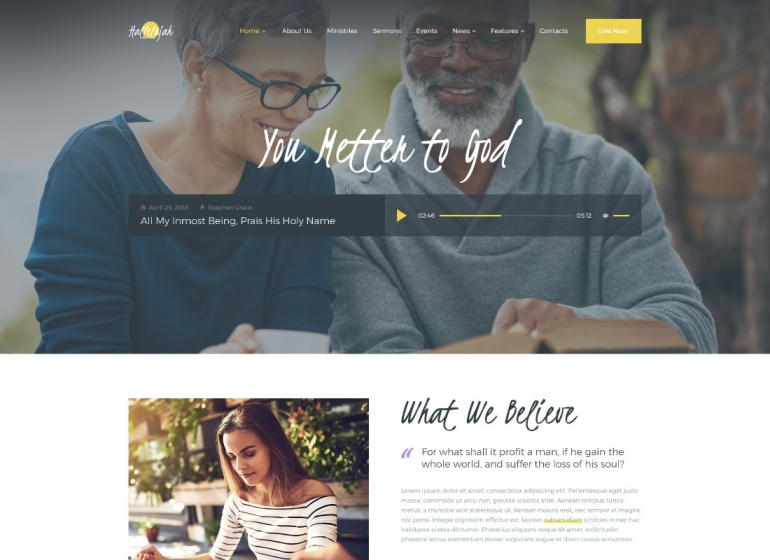 Hallelujah WordPress theme is a perfect choice for churches, prayer group, Christian, charity, volunteering, believer community, God leadership academy and non-profit organization websites. It is fully compatible with the Elementor page builder. It lets you easily adjust its layout to present Baptist Church, Protestant Church, Christian Church, and other kinds of topic-specific projects online. The theme includes an ever-growing collection of demo styles. There are 4 demos available now, with more options expected to be released with the following updates. There are lots of premade blog layouts available. You may feel free to adjust them the way you want using the WordPress Live Customizer.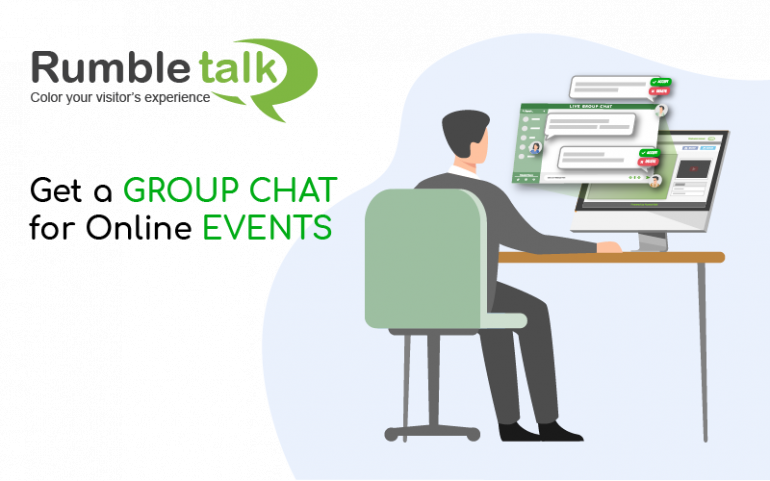 RumbleTalk will help you get a group chat for online events in matter of seconds, without asking you any special knowhow or skills.
Find out more about RumbleTalk.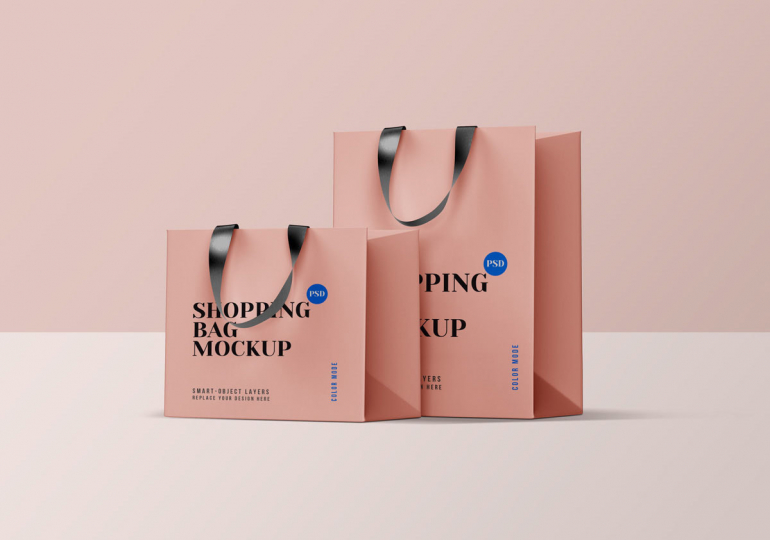 GraphicsFuel create superb shopping bag PSD mockups. The collection includes 4 individual realistic mockups to properly showcase your branding / logo presentation.
Take a look.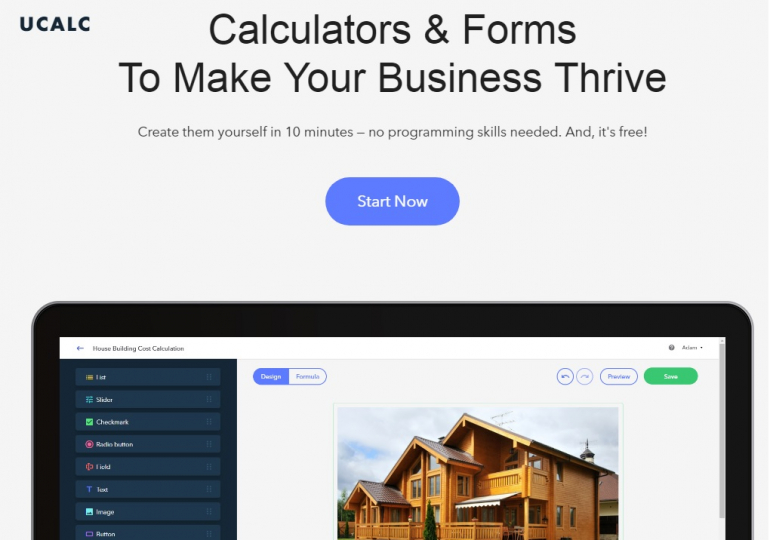 uCalc is an online builder, which makes it possible to create calculators and forms to enhance business popularity. The software allows doing that in less than 10 minutes. No coding skills are needed to build and integrate an online calculator into a website. Even a beginner can cope with the task.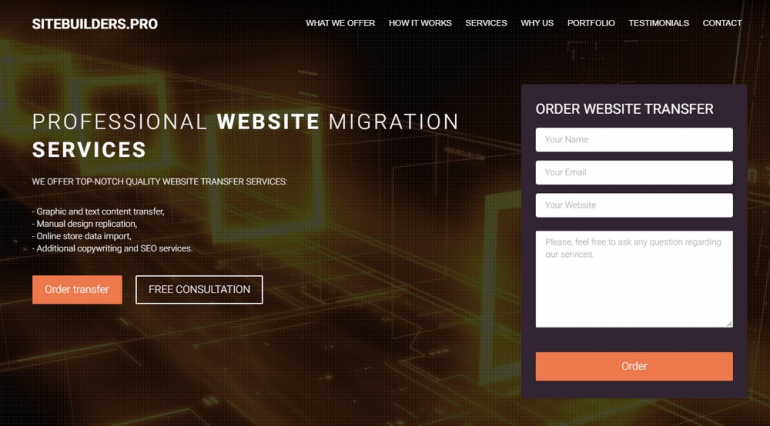 Have you made up your mind to switch from one platform to another? Then hiring the guys from SiteBuilders.Pro will be the right solution! With years of niche experience, they are capable of completing the most complicated website migration projects. You can also order web design services from the company, if required.
Conclusions
These 50+ web tools and services will help you as they helped all kinds of people from different parts of the world launch and create high-performance online businesses.
If you need a fully customized website, hire a dedicated development team and let them help you.
Don't forget to share the article with your friends.