Looking to create a stunning online portfolio that impresses audiences? Well, with top rated WYSIWYG styled online portfolio website creators, you can get yourself a superlative website. Check out 10 of them, here.
Squarespace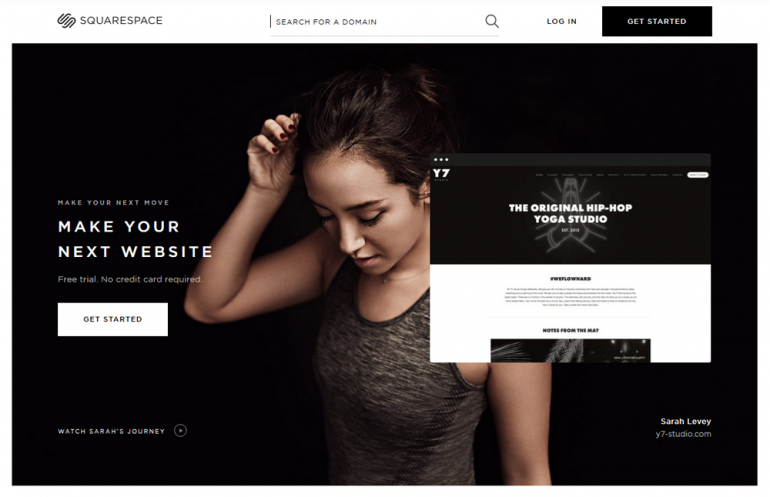 Squarespace is among the top e-commerce platforms for businessmen that offer affordable and attractive marketing tools for boosting sales and promoting your store brand globally. However, the platform is just not restricted to e-marketing and web stores, with Squarespace users can also create beautiful portfolios and picture blogs.
The user-friendly and intuitive interface is loaded with customizable editing tools and features for customizing the templates to your liking. It has all the basic features such as text editor, retina ready media, HTML source files accessibility, flash player, customizable widgets and other apps for monitoring and navigating freely across the website. The Aviary photo editor is an excellent tool where users can edit and apply changes to their pictures live.
The social media plug-ins and widgets to connect your portfolio with popular networks help you in enhancing your web presence considerably. This CMS integrated SaaS model offers lucrative hosting options. You can either opt for the free package or check out the paid hosting plans for better bandwidth and wider storage limits.
Wix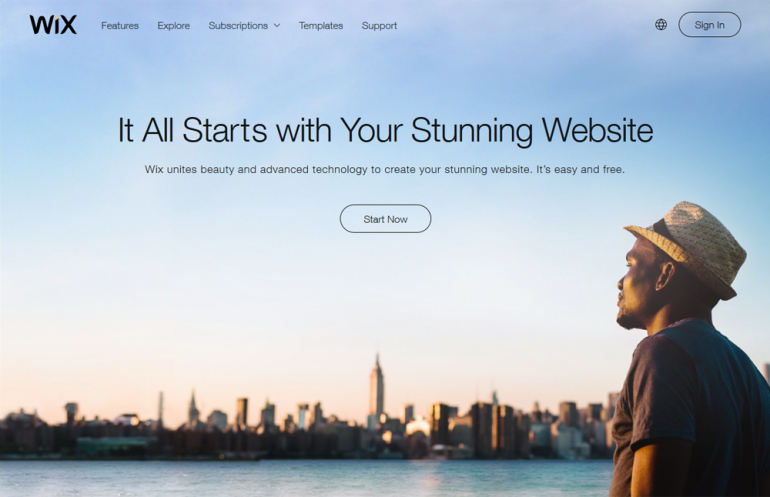 Wix is one of the best free site builders based on the WYSIWYG framework that assists users in creating blogs, web stores and portfolios for expanding their ideas online. Considered to be one of the most flexible and versatile options, the platform has everything you'd possibly need for creating an online portfolio.
This cloud-based platform can also be used as SaaS model providing top notch e-commerce solutions for promoting your content. The interface is clean and interactive, and the drag and drop editing tools easy to customize. Also, Wix offers users over 500+ themes, layouts and retina ready graphics that are compatible with all devices (an urban photography template is a good option for beginners).
Wix is a manageable, SEO friendly option that offers free hosting and ad-free services at really affordable prices. It comes with an in-house live editor that allows you to update the content even after you've published the portfolio. Also, the Aviary photo editor is integrated into the platform using which you can make robust changes on the pictures immediately. From single page sites to multiple pages, you can create anything here.
WordPress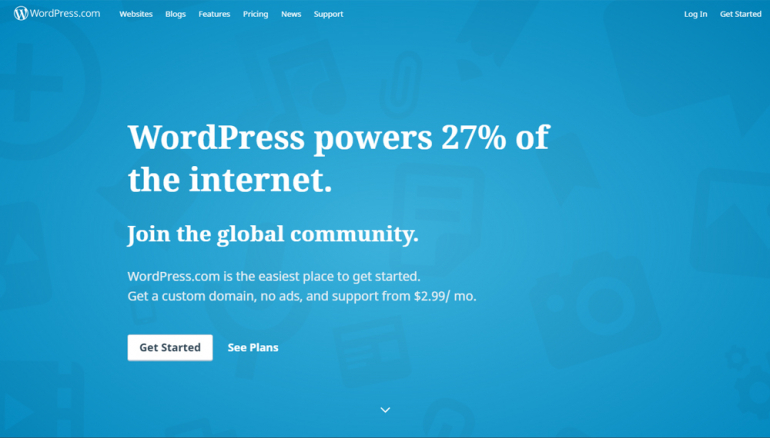 WordPress is a well-known platform that is known for encouraging young entrepreneurs, bloggers, photographers, and artists in setting up their own website. Considered to be among the biggest e-commerce solutions, this site builder works on the WYSIWYG framework, thereby giving you an exact idea of how your website would look to the final viewer.
You can even use it as a SaaS platform for marketing your services and expanding your customer base. WordPress is best for photographers and artists who want to display their work on a global scale and earn money from it. You can create wonderful portfolios using the many custom-made themes available here. Slider and WP Metro are among the few themes that are ideal for portfolios.
Wordpress is an all-in-one platform where you get everything from free web hosting, domain registration, SEO tools, CMS solutions and marketing tools. The extensive archives of images and retina ready graphics are tailor made for all screen resolutions. The intuitive point and click interface and in-house live editor further assist you in building professional portfolios.
Viewbook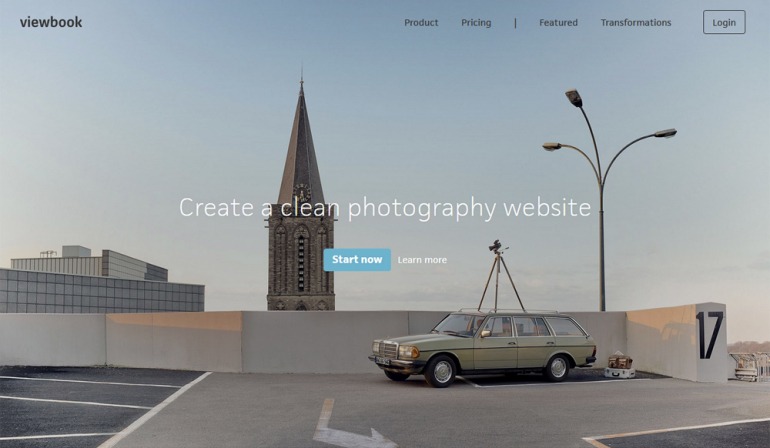 Viewbook is a relatively new platform that has quickly gained a stellar reputation among users. Many well-known photographers and established artists have already signed up for this platform. The portfolio creator has all the necessary features and facilities that you'd expect from a competent website builder.
Hassle free design, easy editing tools, responsive interface and incredible graphics, you get it all here, and more! The dashboard contains a lot of really cool features that allow you to tweak the themes and arrange the images as you want. The interactive image creator and photo editor work wonderfully on Apple and Android devices giving you greater creative freedom in designing your portfolio anytime anywhere. You can even create portfolios offline using the iPhone editing application.
Viewbook is integrated with cloud, i.e. you get unlimited bandwidth, wide storage space and continuous backup of your entire project. The SSL certifications and encryptions protect your data from online threats. The latest plug-in introduced by Viewbook allows users to transfer their photos from Adobe Lightroom.
Adobe Portfolio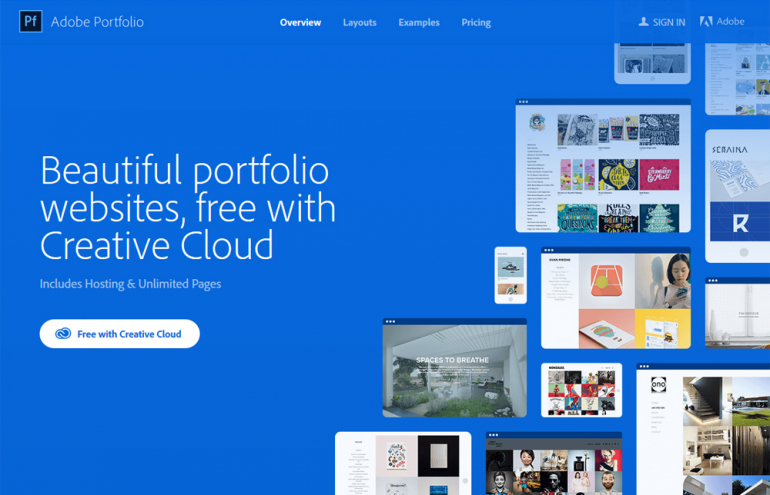 Adobe is a brand that has become almost synonymous to photo editing and photography in general. It has become a household name that is a rage not only among professionals but also the common folk. Therefore it would be blasphemous if we left out Adobe Portfolio platform from our list.
A leading digital photography firm, Adobe has launched a number of products such as Adobe Photoshop, Adobe Illustrator and the latest Adobe Lightroom that has become an instant hit among web developers, photographers, and artists worldwide. It comes with an in-house live editor that allows you to make changes in real-time, i.e. when you're online.
The platform offers five attractive and easily customizable themes that are compatible with Behance, a robust website builder. Users can even check out the extensive range of unique fonts available at Adobe Typekit.
Format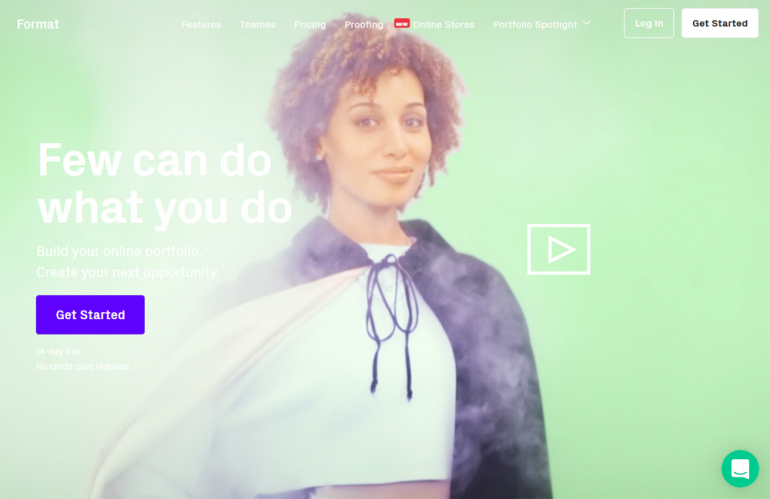 The Format is a popular portfolio creating a platform that comes with fully customizable features, modern designs and hassles free framework that saves time and enhances the efficiency of your website. The high-definition, responsive and retina ready themes are a delight to work with. You can tweak the layouts anytime you want to create mobile friendly portfolios.
It is an all-in-one solution that includes a photo editor, website builder and web hosting options for launching your portfolios. There are loads of page templates that you can use, from private pages to galleries and landing pages, you get everything here. The powerful blogging interface is again incredible to work on, you can integrate all your social media accounts, external links with your portfolio.
Format also gives you the option of directly streamlining your work to the prospective clients from within the portfolio. Here, you can customize the HTML/CSS source code as well if you know how to.
Virb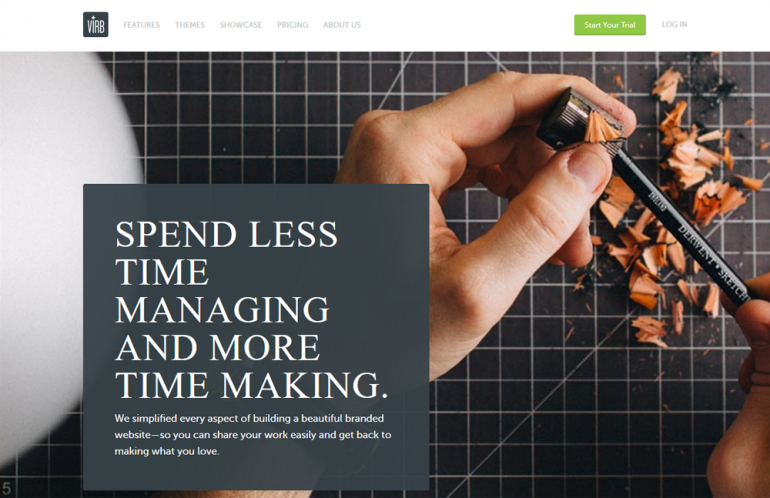 Virb is a platform that is not just confined to artists and bloggers; almost anyone can create their portfolio here. It is great for first-time users as it offers unlimited storage, free web hosting, and domain registration services. Moreover, you get unlimited access to the wide range of themes, templates, graphics, web analytics and more!
Users can configure the HTML source code and meta tags of the platform as well if they have the technical knowledge. Check out the pre-set gallery pages, landing pages, CMS tools, and SEO solutions that boost the visibility and scalability of your website.
Other readymade pages include menu, index, store, about and listing pages that can be managed easily. The platform is also integrated with DropBox, SoundCloud, Etsy and Big Cartel (for e-stores). It also offers easy connectivity to prominent social networks such as Instagram, Vimeo, Flickr or Dribble.
Cargo Collective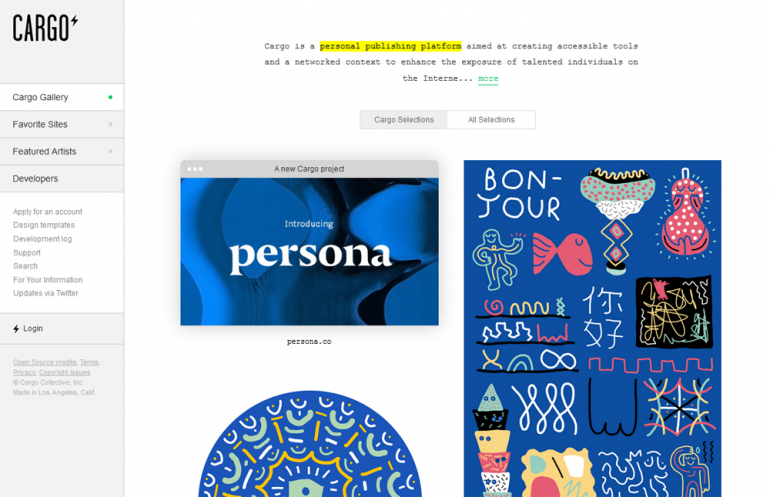 Ever since its launch in the year 2009, Cargo Collective was a rage among professionals who wanted both structure and creative freedom in building their portfolios online. The platform has since then been home to a number of well-known artists and photographers who have published beautiful portfolios and photography blogs online.
Cargo Collective is a SaaS-based model that works on WYSIWYG framework, i.e., the editor shows you a preview of how the content would appear to the final viewer. But that's not all; the platform comes with inbuilt CMS and SEO tools along with other e-commerce solutions for boosting your web presence.
You can access over 30 template and themes here and customize them on the drag and drop interface. You also get access to images stored in the cloud, play slide shows and streamline video content live.
Jimdo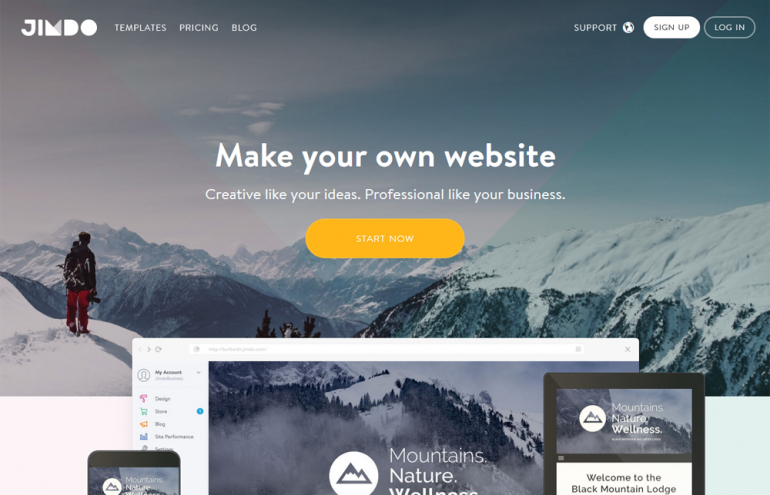 Jimdo is a free and open source website builder that also gives users the option of building blogs, generate forms, and create portfolios in a matter of minutes. It is a multi-purpose platform that supports over nine languages and includes all the standard features that are expected from a powerful website builder. Check out the wide range of beautiful images, videos, and templates that can be edited live and published with just a click. SEO enhancement, content correction, free hosting and domain management are among the few perks you get here.
Neon Sky
Neon Sky is the perfect platform for users who lack the technical know-how and coding skills for creating a website. This WYSIWYG website builder comes with a point and clicks framework that allows you to create blogs and portfolios in a matter of minutes. There are hundreds of different templates and themes that can be tweaked as per your liking. The responsive designs and retina ready graphics can be customized across several devices. You can even integrate your social media accounts and other website links to your portfolio thereby enhancing its credibility.
The HTML5 empowered designs offer a seamless photo viewing experience on all screen resolutions. The SEO tools, CMS solutions, and affordable hosting options make Neon Sky a smart choice for budding photographers and artists in general.
Choosing between the available site builders can become a difficult task - most of them seem to offer very similar features, so finding the best value for money requires digging deeper into the details of each product. To help you with that, there are interactive tools like this one which take your preferences as inputs and come up with recommendations as to which site builder could suit you best.