Odds are, you often search the web for new things, great web design tools, code snippets, or resources. And it takes time. Let's go the other way today! We've compiled a list of web design software we find useful, full of tools & resources you would love to discover. Sure, not an exhaustive one, but the one worth your time. Why? Well, no matter what problem you're trying to solve, we are pretty sure this roundup has your answer.
The resources we've gathered below are mostly no-code solutions. We are well aware the demand for these kinds of tools is growing steadily, and we can't ignore it. It depends on the webpage designing tool you use, but one thing is sure - it will save you time. No matter your skill level, they help design things quickly and efficiently. Well, let's get started.
P.S. Casting around for inspiration? Stay tuned for our roundups. We promise they will be a regular feature in our blog.
Wireframe and Mockup Tools
A mockup tool is literally the main, and sometimes even the only, tool in a modern web designer's arsenal. The technologies have gone a long way. Now, we can easily share our ideas, visualize them and cooperate on them with our team. All in one dashboard. Wireframes and mockup tools save the day. But here's a trick – the choice of the tool depends on your needs. Say, you might find Sketch web UI kits no longer correspond to your needs. So, you are on the hunt for something different. That could be a challenge.
We've gathered here the best web design tools to bookmark, so maybe one of them will be what you are looking for. These are recommended by most of the designers we know, and we know a lot. If you want a great design, you've got to test these tools.
Figma is a cloud-based design platform that has everything under one roof. First, it offers real-time collaboration, which is definitely worth the attention. Optimized for eCommerce, Figma lets your team co-create simultaneously on the same file with no hassle. Second, Figma web design is all about quick and easy file sharing. Next, a big plugin choice and many methods for selection. Want to share news from Figma to the web? Enjoy yourself! Figma web design platform could be a wonderful tool for everyday tasks.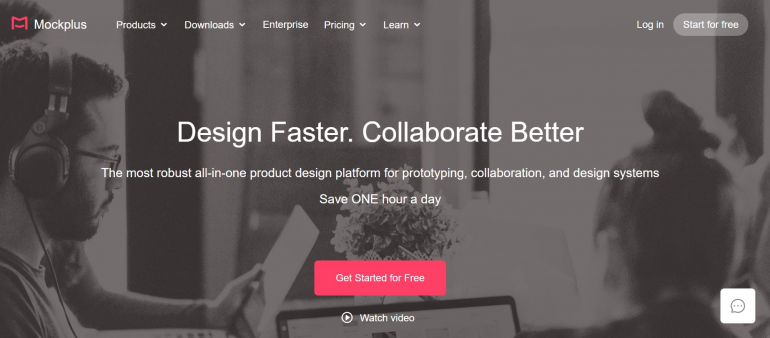 Simple and fast, MockPlus is a prototype UI design tool perfect for designing both mobile and web apps. This desktop-based application is the solution for both teams and individuals. No coding knowledge from the users' end is necessary. A simple drag-n-drop will come in handy. Review MockPlus online prototyping tool to determine whether it matches your needs or not.

Powerful and collaborative, UXPin is the jack of all trades. Built to speed up product creation, UXPin is a great prototyping tool to try. It includes a library of UI elements and UX patterns that you can drag and drop onto a canvas to design an interface. Since UXPin is a cloud-based platform, access it from any browser on the go. UXPin is perfect for experienced UX/UI designers and those who are just getting started. Import your Sketch web design files and enjoy!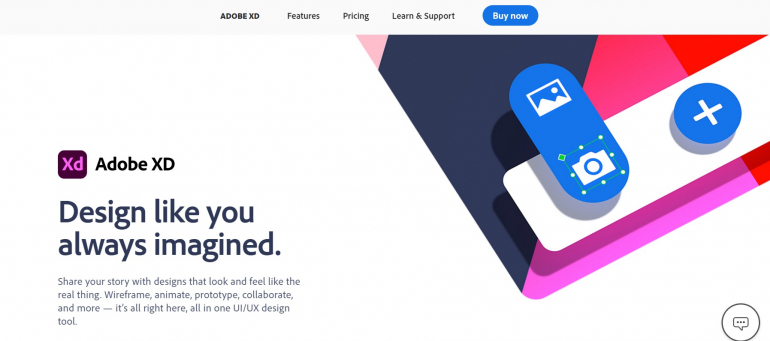 To fully enjoy Adobe XD web kit, a creative cloud subscription is a must. This vector-based system lets you draw, reuse, remix vectors, and put together prototypes. It's a perfect choice for creating interactions, transitions, and other dynamic functionalities. To create a landing page, Adobe XD has fast and intuitive tools to create wireframes, screen layouts, and production-ready assets. It offers live co-editing, which makes it possible to work remotely on one design piece. It's easy to use, and you'll probably find yourself creating Adobe XD web designs again and again. Finally, integration with other Adobe apps is also a benefit.
Visuals: an Inevitable Part of Web Design
Studies show that 94% of users' first impressions of a business and its website are design-related. This means a company's credibility is judged by the aesthetic quality of its website. And the aesthetic quality is a combination of the visuals you use. All those icons, pictures, and animations bring life to a web page. Even the subtlest of details can affect how a user feels about your website. So a professional web designer is always in search of good visual assets. We've gathered here a couple of our favourite resources. Maybe one of them is what you are looking for at the moment.

Heading the list of the top stock photo companies, Depositphotos is worth a shot. It has a huge library of royalty-free stock photos to fit everyone's business needs. Whether you need photos or vector images, just filter your search. When it comes to prices, the width of options impresses. Also, monthly or annual subscription plans could save the day for designers.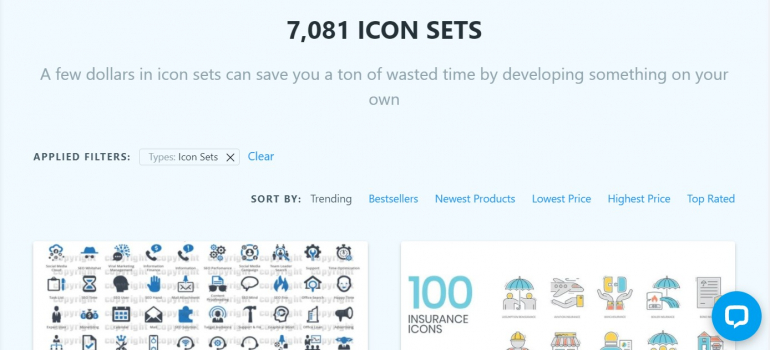 Standing out from the online competition is easier with TemplateMonster icon sets. With over 7K of unique solutions available, there is good reason to give it a check. To help you make changes to your icons, every kit is supplied in a PSD file. The pricing options vary. Working on a new website, mobile application, or dashboard? It doesn't matter. The choice of web design products you'll find on this marketplace has no end in sight.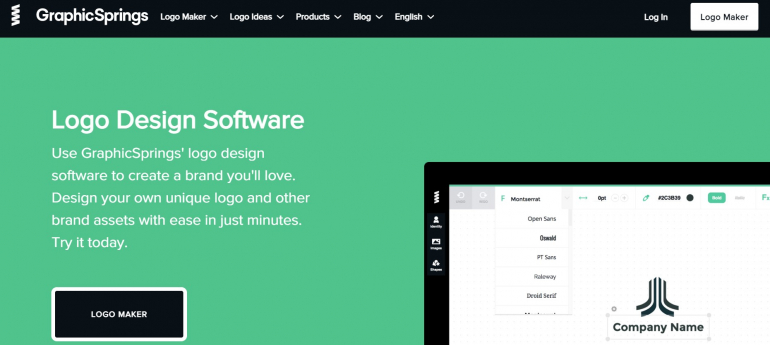 Easy to use and multilingual, GraphicSprings has served thousands of users with its free logo creator. Give it a try, and you'll enjoy countless options for graphics, fonts, colours, and vector shapes. Customize the fonts, graphics, and colours, and download your logo in different formats. But to protect your 'exclusive' artwork, you need to choose the Pro or Platinum plan.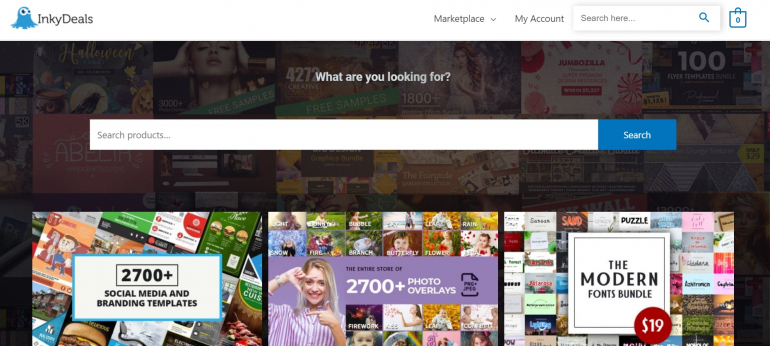 The road to the perfect deal at an incredible price can often be weird and challenging. That's why InkyDeals offers you to save efforts from the start. This digital marketplace offers you to find high-quality design bundles at unbeatable prices. Are you a fan of huge discounts and regular freebies? Then stay subscribed to InkyDeals to be the first to enjoy it.
Typography
Choosing a typeface can be stressful. After all, the right typeface can make a design, while the wrong one...definitely can break it. And yes, most web designers use Google fonts. But where's fun in that? If the art of typeface is a source of inspiration for you, explore the list of the coolest typography resources below.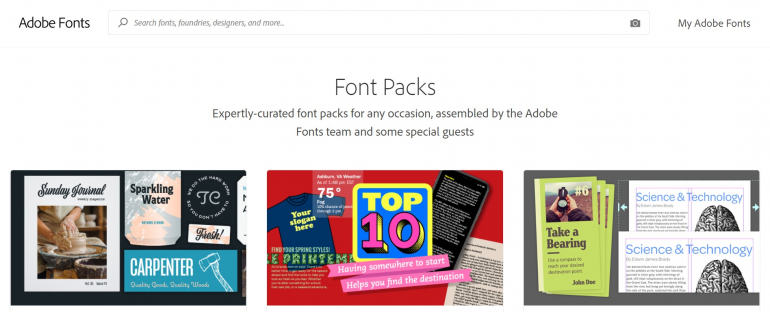 Adobe Fonts is a huge library where one can find the most exclusive and beautiful fonts and typefaces. No more desktop sync limits or web-only fonts. It's a subscription-based online service, so you'll need a Creative Cloud subscription to access this collection.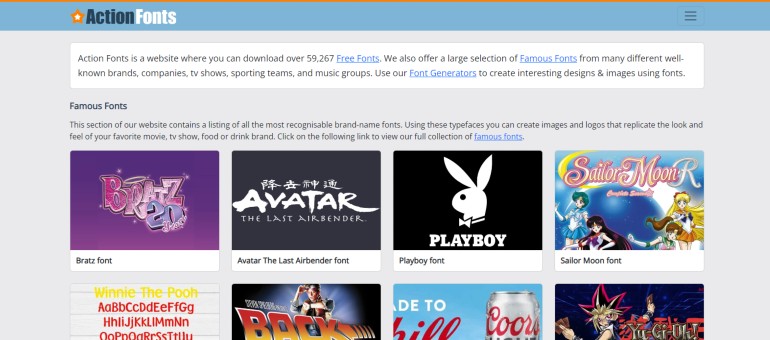 Finding high-quality fonts for a new website can be an expensive task. But it does not have to be that way! ActionFonts.com is a typography website where you can download more than 50,000 free fonts. Choose from font categories such as serif, sans serif, stencil, brush, blackletter, calligraphy, and more. This site also contains a section dedicated to famous fonts whereby you can download and use the exact same font which is used in many of your favourite brands. All the typefaces on this site are available to download in either TTF or OTF font format.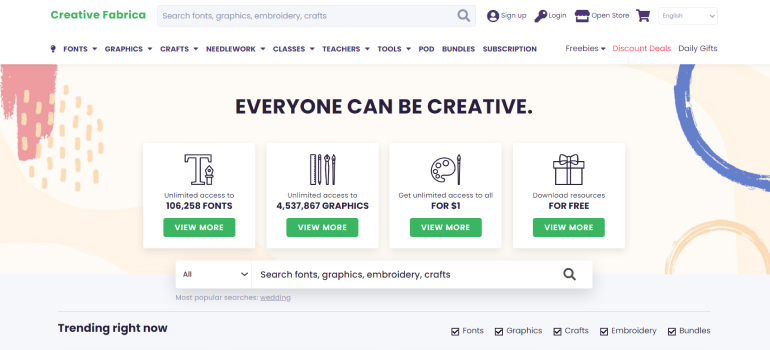 Creative Fabrica is an Amsterdam-based start-up that's growing fast. The mission of the company is to change the way people consume digital assets. A love of art and a passion for handmade crafts and fonts inspired Creative Fabrica. You can choose from many font categories (serif fonts, sans serif fonts, display fonts, etc.) but also graphics such as logo templates, patterns and backgrounds. Also, you can consider some of their free tools to manage your fonts and convert your file into web fonts.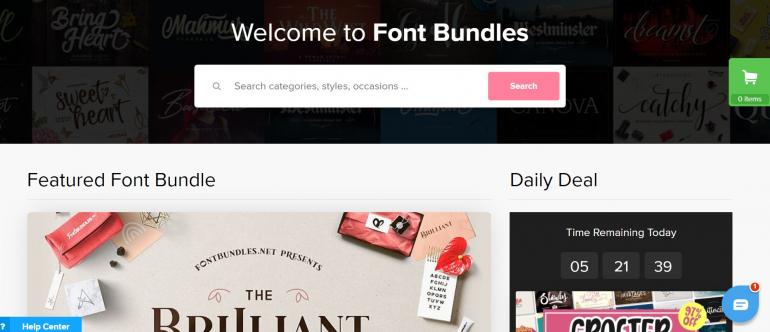 Looking for a particular type of font style? FontBundles has got you covered with multiple styles. It's a fonts marketplace that offers a vast number of resources from free deals, premium fonts, and their Plus Subscriptions. Want to cancel your membership? FontBundles lets you keep your font licenses even after that.

Haven't experienced Font Awesome yet? Well, there are many good reasons to at least try Font Awesome. And the best one is customization. The size, colour, decorations, just about anything can be changed with the power of CSS.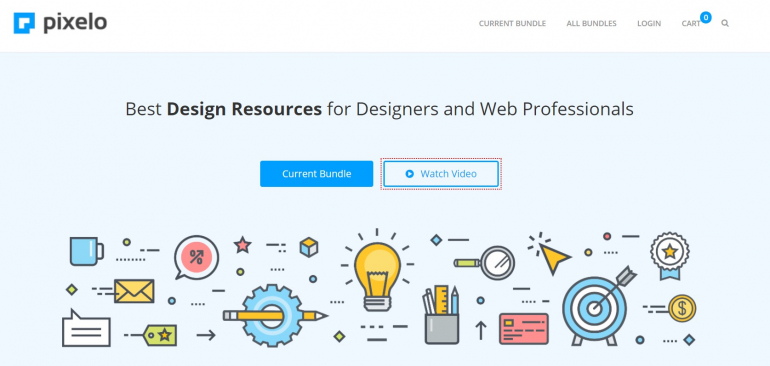 Pixelo is a great resource of design assets. Icons, patterns, headers, backgrounds, fonts, and other design elements are handpicked there for you. Pixelo's affordable bundles are definitely worth mentioning. You can get your fonts with a whopping 95% in savings sometimes.
Templates and Themes
Even if you're just getting your hands wet with web design, you know that the choice for website templates and themes has no end in sight. Once you dive in, the search could last for days or even weeks. So why waste time when there are these vastly popular choices? Explore the solutions below and learn why so many people have chosen them.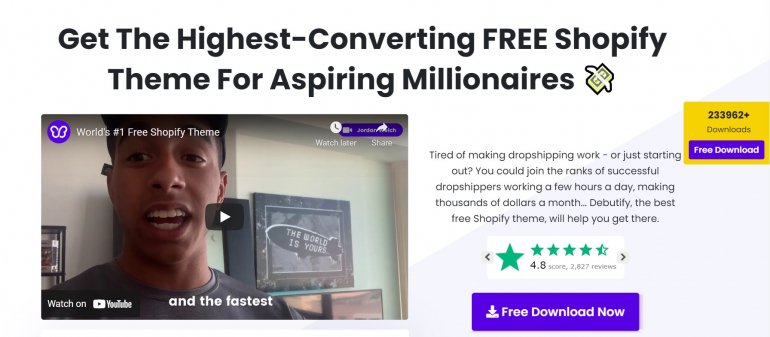 This Shopify theme is favoured among many eCommerce entrepreneurs for a good reason. First, it's 100% optimized for dropshipping. Second, it's a pretty fast theme. Next, it comes with a dynamic design to help the finished website look as branded as it can be. Also, there's a 14-day trial period that gives you access to all Debutify's benefits.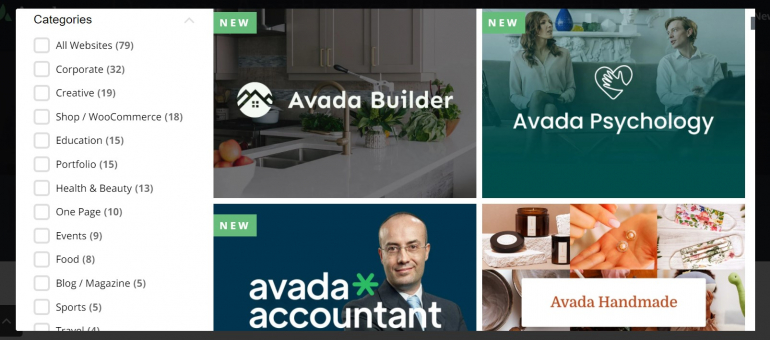 Even if you're new to website design, chances are you've heard about Avada. With over 666K of sales, Avada is one of the best-selling multipurpose WordPress themes on the market. High quality, infinitely flexible, and feature-rich, Avada could be the top choice for you. The Gutenberg editor is included, which is also a benefit. When it comes to plugins, there are a lot of premium ones. Multilingual support and the RTL feature come on board, too.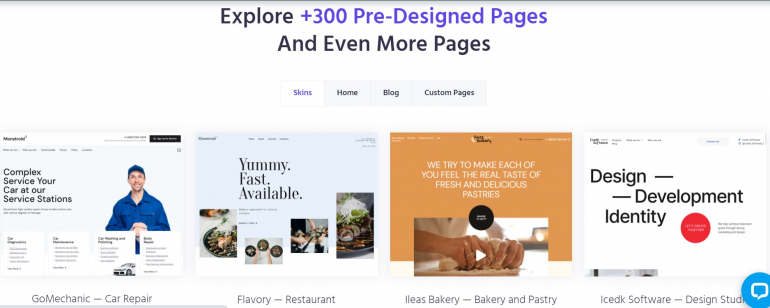 If you're on the hunt for something that can be changed all the time, Monstroid2 is a perfect choice. You might think Monstroid2 is a little pricy, yet when you dig deeper, you'll see why. Let's start with Elementor page builder, which enables anyone to build unique page layouts like a pro. Then, fully animated Revolution Slider 6 lets you create impressive visual effects on the go. If you don't have time to play with customization, there's a Magic Button that could save you the day. And WooCommerce support is a part of the package, too.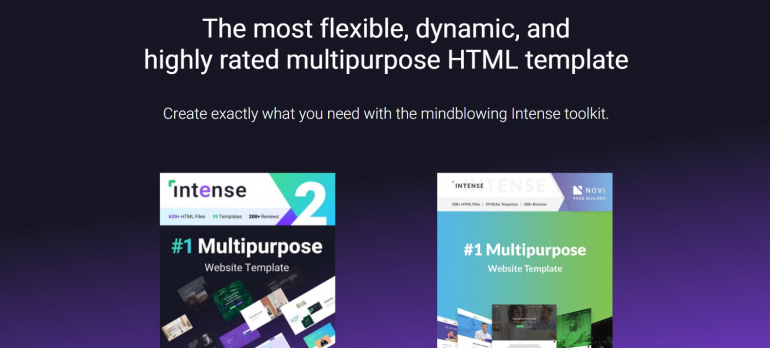 Built with Novi builder, Intense could be the number one solution for you. Multipurpose and clean, it can help you build an effective website just for any niche. Besides, it includes over 10 flawlessly designed landing pages, 30+ headers & footers, and 300 reusable components. It's SEO-optimized, responsive, and 100% ready-to-use.
Website Builders
Think that website builders are for amateurs only? Then think again. As a serious web designer, you're looking for ways to expand your reach and grow your business. Experience, knowledge, and skills do matter, for sure. But to be able to work faster, you need to be more efficient and flexible. That's where website builders come into play. What we love about a modern web editor online the most is that your code visually. So you get a full no-code experience with a fully functional website as a result.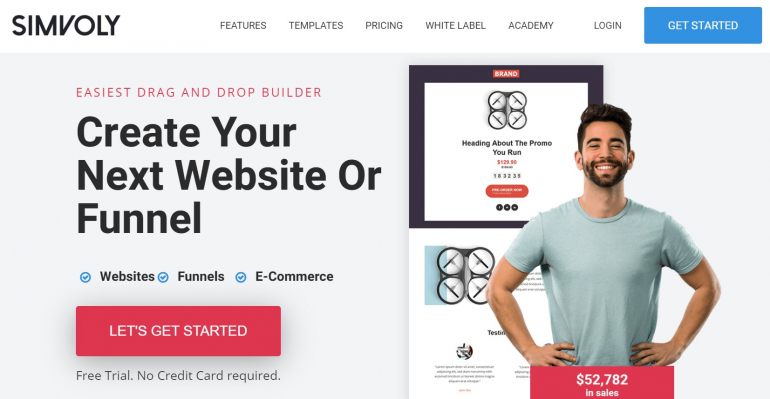 Simvoly is a 100% white label website, funnel & e-commerce platform that allows anyone to have their own branded solution. It is perfect for small businesses, agencies, freelancers, or bigger companies that need the top solution for their customers. Simvoly also gives you an email marketing & automation module that is also 100% white labelled, a CRM, and a scheduling tool - all under one platform.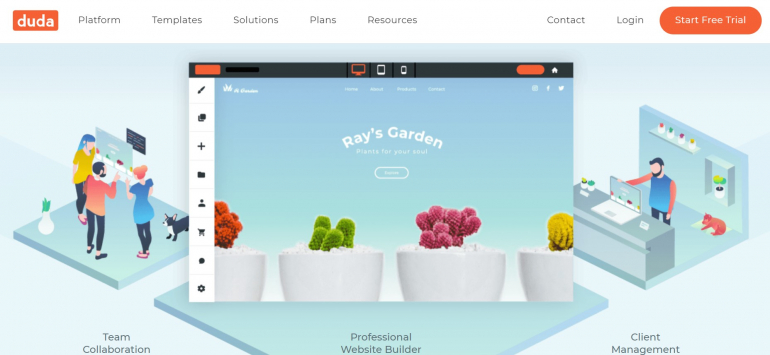 Duda is a smaller player in the website builders' market, yet it makes the waves. First, it's second to none for designers and design agencies. The collection of features it offers sets Duda apart from the rest. Client management and team collaboration tools are just a few of those. Also, you are able to build SEO-friendly websites with geo-targeting. Need to build multinational websites? Duda supports over 55 languages. So, if you think that the price is a little expensive, learn Duda's benefits first. Odds are, you will find the reasons to invest.

If you are not afraid of a bit of a steeper learning curve, then step up with Webflow. With over 200 high-class responsive templates included, it's easy to get started. It's a great choice for designers of all niches and industries. The best thing is that it enables you to code visually. Thus, you design and Webflow automatically generates the code for you. Easy? That would be especially helpful when you export your design to use in other projects. What about animations? A piece of cake! Get creative without writing a line of code.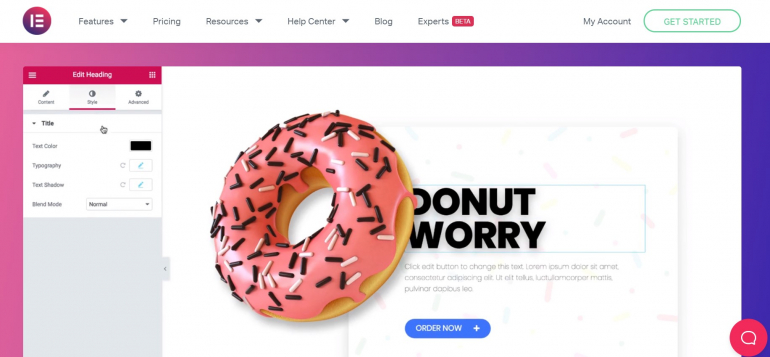 Want to be a part of 5 million professionals who build better sites? Then you've come to the right place. One can say Elementor is a relatively new website builder. Why invest? The number of 1 million active installs could be a perfect reason for that. The coolest thing about it is that it doesn't require you to be a pro regarding site-building. Thus, you build, tweak and adjust your pages on the go and see the result in real-time. Elementor is more than just a drag-and-drop builder. Think of it as an adaptable plugin that has no limitations when it comes to creating aesthetically pleasing websites.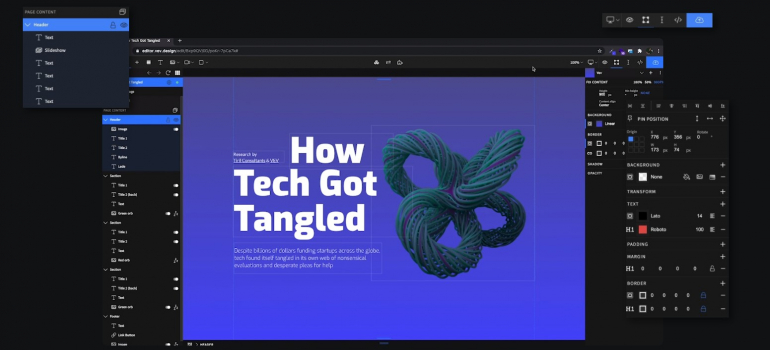 Vev is not your typical website builder. It is a collaborative WYSIWYG tool for designers, developers, and marketers. With Vev, you can not only create a fully functional responsive website without writing a single line of code but easily create awesome content for it as well. The builder has ready-made components, but you can create your own with React and CSS. Another thing you'll love about Vev is that the designs made with it can be published in any CMS or embedded in any environment.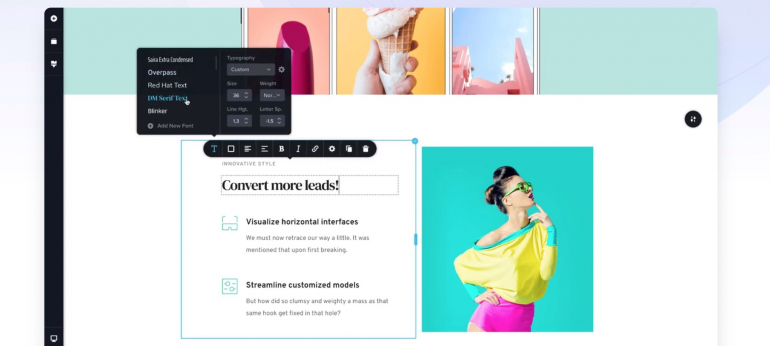 Brizy is the other drag-n-drop website builder that lets you build amazing WordPress websites quickly. No need to deal with HTML and CSS. Yes, it's a newcomer to the website builders market, but it shows much promise. It features the React technology that ensures Brizy's interface is simple, lightweight, and intuitive. Aside from that Brizy includes a huge set of over 4000 icons and lots of pre-made blocks you can utilize to make your own page. If you are searching for a page builder to create a simple page, Brizy could be the solution.
Still with me? Then what are your thoughts about the collection of the best web design tools and resources we gathered for you today? Sure, these are only a few of the hundreds of possible options available on the market. But chances are you didn't know about some of them. We are sure these tools and webdesign resources were worth your attention.