If you're a web designer in the current competitive market, you need to master some cool tools in the vector illustration software of Adobe in order to stay an edge over others. Adobe Illustrator is a vector drawing tool through which it is possible to create any kind of artwork which can be scaled without losing its actual quality. Adobe Illustrator is a useful tool for logo designing, experimenting with illustrated typographic design and for creating artwork related to vector. But when it comes to Adobe Photoshop, you might be a beginner who is not much savvy about the Illustrator tool and the various unique ways it offers. Vectips offers a detailed discussion on the tips, tricks and the secrets of handling Adobe Illustrator.
Vectips - The One Stop Destination for Adobe Illustrator Tutorials
Adobe Photoshop is already known as one of the most necessary tools for a web designer who is into designing professional websites for any kind of domain. However, as with the changes and advancements to this software, there are many who are not much aware of the Illustrator. For them Vectips is indeed one of the best sources of information. It is a very popular website as it has a huge number of visitors. Vectips was registered on the 28th of November, 2007 and it is owned by Rype Arts. It has been 8 years that this website has been providing us valuable information on different topics on Adobe. The number of unique visitors who visit this website everyday is 6465 and each person visits 1.7 unique pages every single day.
The approximate time spent by visitors on this website is 1:48 and it can boast of 1338 backlinks to Alexa. $110 USD is the advertising revenue of Vectips and as per the analysis of experts and analysts, the approximate value of this website is $40,211 USD. You have any question on web designing and you will get your answer on Vectips.com.
Vectips - The Sea of Information on Adobe
Vectips.com is a site that offers you more than enough information on Adobe Illustrator and everything that you need to know about it. People at iStockphoto are simply in love with the readers of Vectips and that is why they've given them a special limited time offer of 25% off on all monthly subscriptions when you log in with a new user account at iStock. You will get instant information on such offers on Vectips as they're always updated about every single offer in the industry. Readers can save a lot with their coupon code.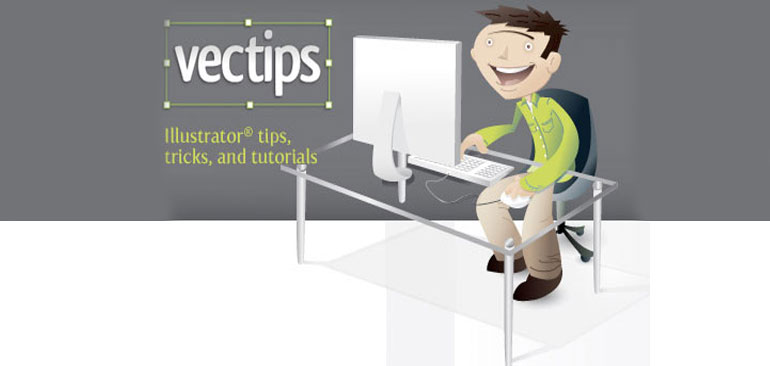 The Effective Tutorials
Numerous tutorials are the best part of this website. Photoshop users will better know that it is almost impossible for them to learn anything without the help of tutorials. Do you know how to create the plastic text effect with different graphic styles? Well, you will get an elaborate post on this topic where it has been written with separate steps how you can create the plastic text effect. Videos and tutorials help a lot in teaching different features about Adobe Illustrator. How to create a pearl brush from gradient meshes, how to create a simple line of icons in less than 20 minutes, how to create a wood cut text treatment with various graphic styles, how to create 6 sacred geometric icon vector designs are some of the tutorial topics included in the website.
Archives on Tips and Tricks
An Adobe Illustrial tutorial website would have been incomplete without a section dedicated to tips and tricks. The 'Tips and Tricks' category of Vectips contains different tricks related to learning the features of Illustrator and using it. If you want to know how to fix overlapping art brush strokes, how to promptly navigate through artboards, how to change default fonts after opening new documents, how to transform your sketches into vectors with the help of Adobe Illustrator or how to automate certain actions in Illustrator, you will get all the information in the 'Tips and Tricks' section.
Valuable and Informative Interviews
Vectips is certainly going to have a bright future as it has the aim of assisting more and more Adobe Photoshop users who are confused about the add-ons of this multi-weighted software. The 'Interviews' section includes interviews of some reputable and eminent people in the industry. Within the first page of this section, you get to go through the interviews of people like John Duvengar, Chris Spooners, Alex Mathers, Chris Sandlin, Rubens Scarelli and many more such people. You have indeed a lot to learn from them. Hence, if you're looking for information on vector artwork, you can visit websites like Vectips, Freevectors.net or GoMedia.us as they are replete with vital information on Adobe Photoshop Illustrator. Nurture your love for art and graphics by continuous learning and implementing.