We are not fortune-tellers and we do not like predictions. That is why we didn't share such a post at the end of 2020. Still, we realize that web design trends play an important role for everyone working in the website construction industry. It's always interesting to see how web design responds and reflects reality. And the realities of our lives have changed a lot since 2020. The worldwide pandemic has greatly impacted our lives and web design did not escape that impact.
Since 2021 has already begun, and a decent part of it has already passed, it's easy to check what trends have really taken root. Now, we can clearly see what is worth considering for your new website. Let's check the key web design trends to pay attention to in 2021.
Dark Mode
We see many websites featuring a dark mode these days. Black adds the time-tested classics to online projects, making them more refined and compelling. Unlike online projects made in fair tones, websites with dark mode aesthetics look more outstanding. Whenever you decide to add a special vibe to your website, dark mode is an excellent choice.
The trend is a great alternative for those who look forward to making their web resources more spacious. A white background is no longer the only approach to let you achieve the desired effect. Previously, the dark mode wasn't very trendy. The tendency is different in 2021. We expect it to become one of the leading trends in web design in the future.
In website construction, dark mode lets you reduce eye strain. It makes the design look modern while letting you bring emphasis to some elements and keep the users focused.
Check the following screenshot of the Failure Inc. website. It is a great example of combining several trends in web design. The dark mode is one of them.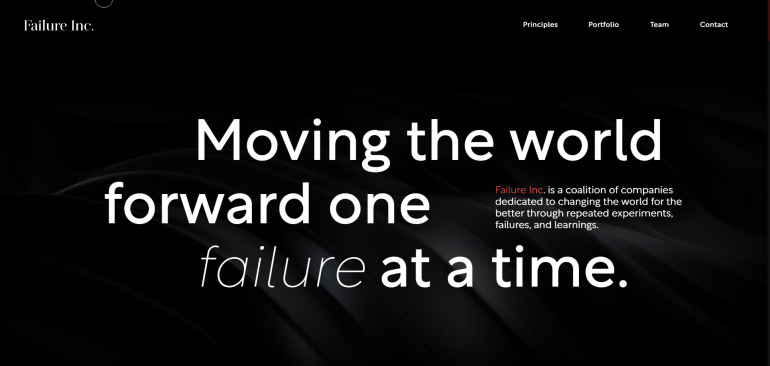 Hero Images Featuring Nothing Except Texts
We all know how much the first impression matters. We understand how valuable it is to capture users' attention once they reach your site. Similar to newspapers that use the front page to display the most striking headlines, your site's hero area is intended to capture the attention of your audience once they reach your page.
These days, many businesses put texts in the hero section and remove visuals that may potentially distract a reader. While implementing this trend, it's essential to play wisely with the selection of typefaces and their sizes. Giving preference to catching font would be an awesome attention-grabber. There are many typography styles that web designers can use for different topics. The selection of fonts is a special form of a ritual for a web designer. One can add more traditional oversized fonts or opt for something more experimental.
Though it seems easy, the proper choice of fonts for typography-driven designs is a demanding challenge. The choice gets more complicated when you add more texts to your works. Herokidstudio.es is a fine example.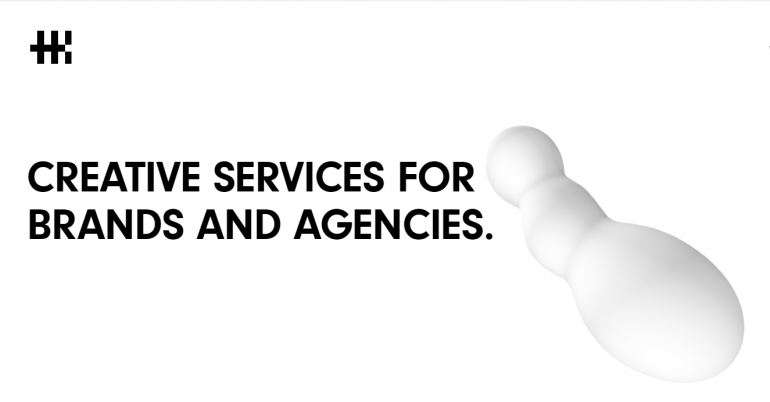 3D Elements
Technological progress doesn't stand still. Thanks to the new and evolving tendencies, we can add a sense of depth to our projects. While integrating 3D elements, you can easily make your site look more breathtaking. 3D elements are great attention-grabbers. Humans by wannathis.com web page is a great example of using 3D Elements in the hero section.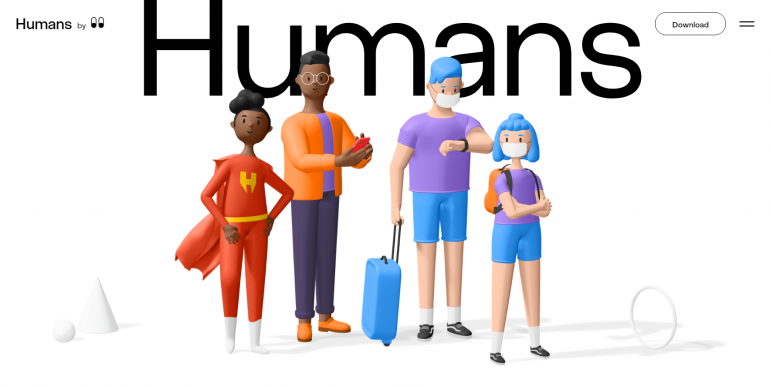 Pastel Colors
If you check stats on your smartphone, how many hours do you spend browsing the web daily? Taking into account the increased Internet use by an average teenager and adult these days, a growing number of websites have started adopting soft pastel color schemes. It's undoubtedly trendy in 2021. When we browse the web, we want to feel relaxed, and layouts made in pastel colors make your website's design easy on the eyes.
If you decide to build your site in dark or pastel colors, the main rule you should follow is to try to achieve a sleek and aesthetically pleasing design. Let's consider the softserve demo page. The muted background provides users with a delicate experience. Play with color variations and experiment with cozy color combinations to make your websites look unique.
Multimedia Experiences
2021 web design trends will continue using multimedia experiences. A growing number of people take advantage of higher Internet speeds these days. It lets webmasters bring their web experiences to a whole new level while bringing together texts, audio, visuals, and videos. By deciding to play with different ways of content presentation, mind that simplicity is the key to an appealing design. While using different forms of multimedia, mind that adding too much of it to your site may result in cognitive dissonance.
Other must-follow rules include:
Avoid using autoplay for audios and motion content. Let your website visitors decide whether they would like to launch the multimedia on your site.
Add transcripts and closed captioning to multimedia.
Write alt texts for images.
More complex visuals should include descriptive texts.
All texts should be made with HTML (not rendered inside images).
Multimedia experiences can be used for a variety of purposes on websites related to multiple topics, like educational and literature-related websites. With growing demand in using audiobooks, you may add the audio preview to your site, thus making it possible for your audience to listen to a piece of preview text from the audiobook.
Videoamp.com website uses neat motion graphics in the hero section, which also adds an illusion of depth to the site's design.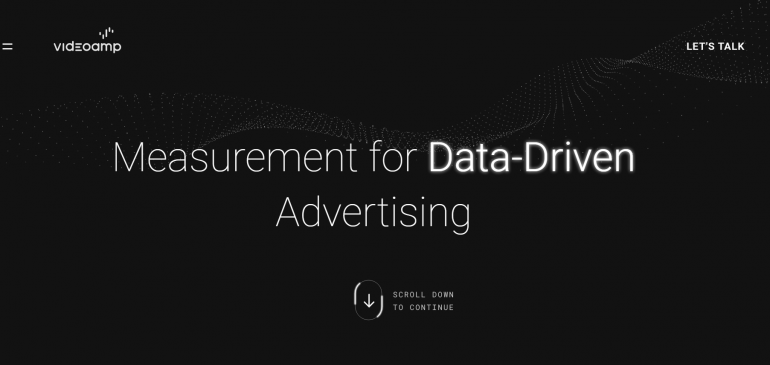 Interactivity
People often use the web for fun rather than educational purposes. However, the value of websites for eLearning shouldn't be underestimated either. Whatever goal your online project follows, you will always win if you add a sense of interactivity to your web page. People can learn more on your site as you capture their attention with striking elements and effects.
In many cases, interactivity can go hand-in-hand with usability. Let's suggest that you run a logistics business. You need to let your website visitors count the average cost of your services. So, an online calculator will come in handy to them. If you have a medical center, you can add an interactive online booking form and an events calendar that will keep your audience updated on the schedule of upcoming events.
Other examples of interactive tools for a website include:
Quizzes
Polls and surveys
Calculators
Contests
The global pandemic has made thousands of businesses shift online. Many companies brought their maximum forces to improve customer experiences and make it easier for people to buy online. To boost sales, businesses need to come across new ways of capturing users' attention. Interactivity is one of such web design trends that will help you achieve maximum efficiency with your web design project.
The first half of 2021 is almost over. However, we expect more trends to come. We anticipate seeing a bunch of eye-catching yet clean designs using neat animations and video effects to deliver a better user experience. Web designs are getting more catching and diverse.