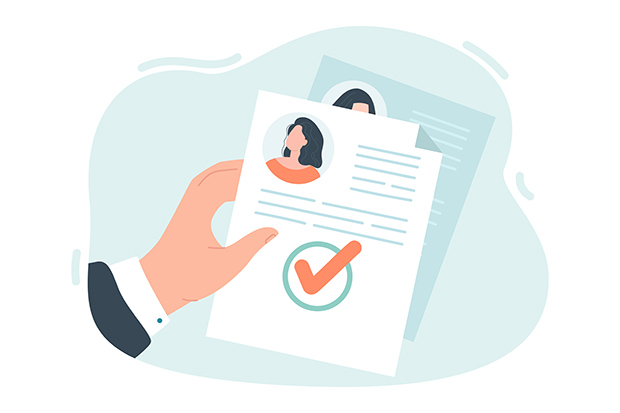 When you apply for any type of specialist job, you need to demonstrate to those doing the interview or going through the applications that you are the best person for the job. If you are keen to get into the graphic design industry, you can boost your chances of getting your foot in the door by creating a great resume. This is one of the things that can help you to better demonstrate your suitability for the position, and this means a better chance of getting an interview and being offered the job.
If you are not familiar with the best way to format your graphic design resume, you will find example resumes for graphic designers online. When you apply for a position as a graphic designer, you may face a lot of competition from others who are also interested in this type of career. This means you need to go the extra mile to boost your chances of success, and a great resume is one of the ways in which you can do this. In this article, we will look at some of the reasons why a good resume is important for graphic design jobs.
Some of the Reasons
When it comes to improving your chances of getting into this type of career, one of the important things you need to do is to take some time to create a polished and professional resume. Some of the reasons you need to do this are:
Showcase Your Skills
One of the reasons why you need a good resume when it comes to getting into this type of job is so that you can showcase your skills in a structured way. A properly formatted resume makes it easier for potential employers to see what you can offer and to assess your suitability for this type of job. You can use the resume as a great platform to sell your skills and suitability to decision-makers and boost your chances of success.
Impress Decision Makers
As mentioned above, a great resume can make a huge positive impression on those who go through job applications and decide who to invite for a face-to-face interview. This is why you need to put plenty of effort into creating a killer resume that shows just why they should select you for the position. Using online resume tools can help to ensure you create a solid resume that will not fail to impress.
Beat the Competition
Of course, you also have to remember that if you create an excellent resume for graphic design jobs, you will have the edge over many of your competitors. Some may not put much effort into a resume, and some might not create one at all. By making sure your resume is polished and professional, you can make your application stand out from the crowd.
These are some of the key reasons why it is important to create a great resume for graphic design jobs.
The Benefits of Getting into This Type of Career
There are many benefits you can look forward to when you get into this type of career, which is why it is well worth making the effort by gaining qualifications and creating a great resume. Some of the top benefits are:
Diversity in Your Job
One of the benefits of getting into this type of career is that you can enjoy plenty of diversity in your job. This is because there are many industries that require the services of graphic designers, and this means that you do not have to get stuck working within a specific industry throughout your career. Having this type of variation in your job means that it will be far more interesting and enjoyable, which then means that you are more likely to stay in this field.
Job Security and Financial Stability
Everyone wants financial security and financial stability in their lives, and this is what you can achieve when you go for this type of career. The services of graphic designers are always in demand by different industries, and this then means that you can always find work as long as you are good at what you do, and you are dedicated. The job security that you get with this sort of job means that you can look forward to a high level of financial stability and a bright future.
Ability to Use Your Creativity
Another of the benefits that you can look forward to with this type of job is the ability to be creative. If you are a creative person, going into a standard job can become frustrating because you never get to release that creativity. However, when you go into this type of job, you can make full use of your creative skills, and you can earn money doing something that you really enjoy. You also have plenty of flexibility in terms of using your creativity, which makes your job even more enjoyable.
Ability to Earn Good Money
Naturally, when it comes to your career, you want to be able to earn a good living so you can enjoy a comfortable lifestyle. Well, when you become a graphic designer, you can look forward to earning a good income, and this means a brighter financial future. In addition, there is also scope to advance your career and move from one industry to another as a graphic designer, and this gives you the chance to earn even more money.
A Great Career Move
In a nutshell, getting into a job as a graphic designer is a great career move, particularly if you consider yourself a creative person looking to do something a little different from the norm. The job offers many different benefits as you can see above, and this makes it well worth working toward a career within this industry. Of course, you have to remember that the competition is tough, but with commitment and dedication, you can get into a great career as a graphic designer.