Are you an entrepreneur that just started a new venture and wishes to create an attractive website to increase visibility? Or do you wish to take your business to another level by making it available on the web? Wix website builder has come to your rescue with some really attractive designs and templates. Using this free website builder, you can easily craft your appealing venture website in no time. With numerous versatile templates and astounding web designs, Wix proves to be the top-notch website in every way possible.
Here are some commendable features offered by Wix which will teach you how to build a website from scratch!
Opt For Templates Most Suited For Your Passion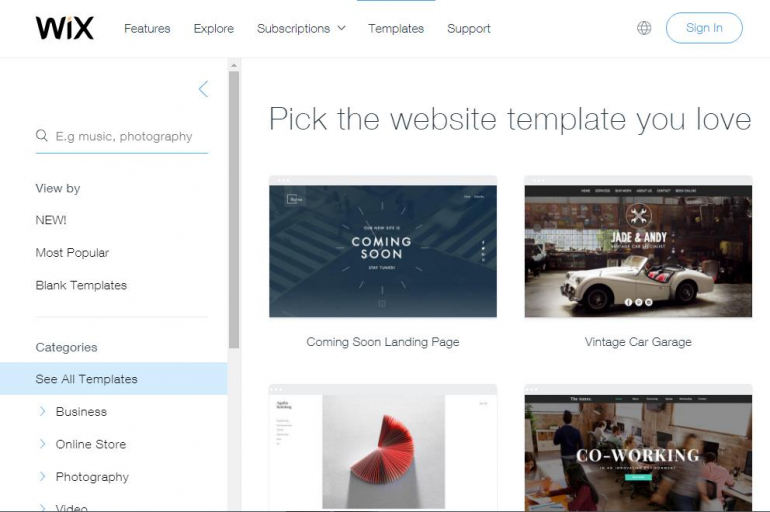 The website design is the first and foremost thing that visitors notice on your site. If the template you choose isn't attractive, website traffic can be negatively affected. Most of the website builders have limited templates to consider while crafting your website. You must keep in mind to use the website templates that match with your venture or passion. Wix, however, has a huge range of templates that suit a large range of different niches .So; you should have no shortage of great templates to work with. There are templates suitable for music, design, an online store, photography, business and much more are available on this top-notch website builder.
Choose Amongst Attractive Designs Available On Wix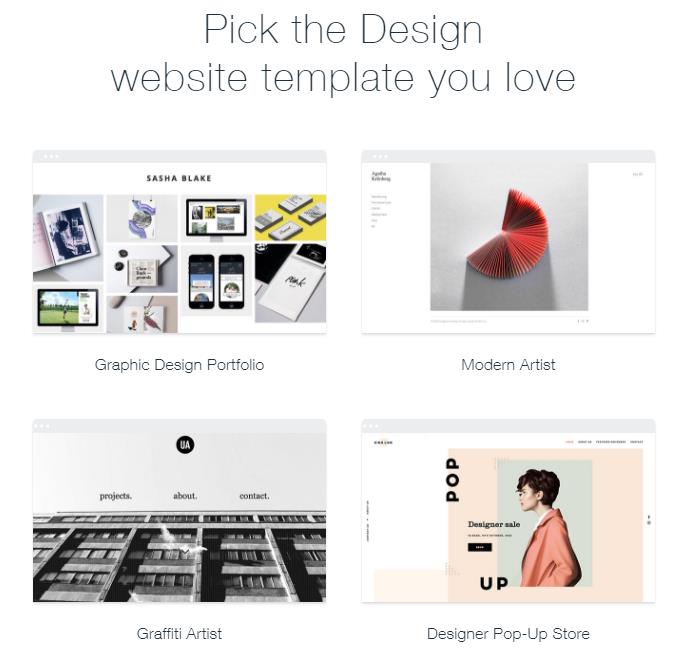 The template is just the base of your website layout. After you choose the suitable template, you will be shown various appealing designs for your website. Wix never fails to disappoint you as far as the innovative nature of your website is concerned. Even the designs are diverse with categories like minimal, fun, professional, contemporary and many others. You can choose to delete a section which doesn't suit your needs. Overall, editing the template you chose earlier is simple and creative designs await you. The easy to adjust templates help to make your site pop for your visitors.
Customize your Website Exactly The Way You Want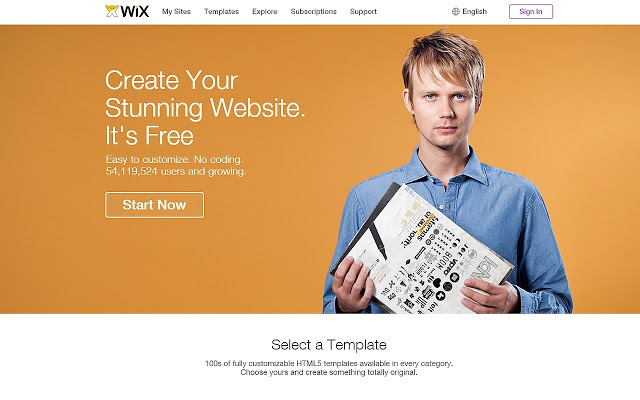 One of the most desired features of Wix is the easy customizability that it offers to the users. Do you have a website design in your mind and you wish to make it exactly the same? Don't worry; with Wix by your side, you can craft your business website similar to the one you need. Add any image, videos or gifs on the website with attractive fonts and colors for the content. Overall, Wix is the perfect platform to get the website of your dreams.
Add Self-Crafted Content On The Website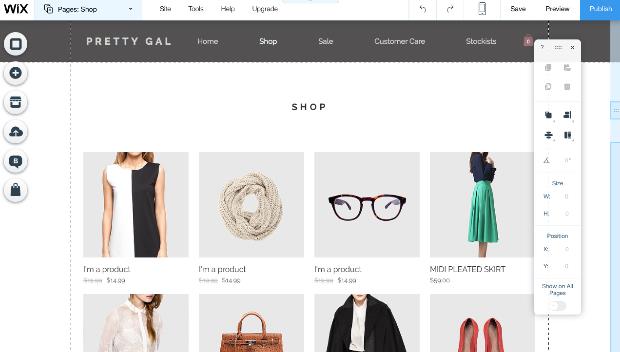 Content is the most crucial feature of any website. Templates and design are important, but it's the content that catches the heart of the visitors. With Wix, you can add your own content suitable for your business. Adding the right information on your website is crucial to make more traffic on the website. On the homepage, you must introduce the visitors to your business and what you deal with. Content for the "About" and "Services" page is also important and must be written accurately, in an innovative manner. Also, some information about your contact details and location of the venture is much-needed if you wish to gain more profit.
Add Contact Information Using Wix's Contact Form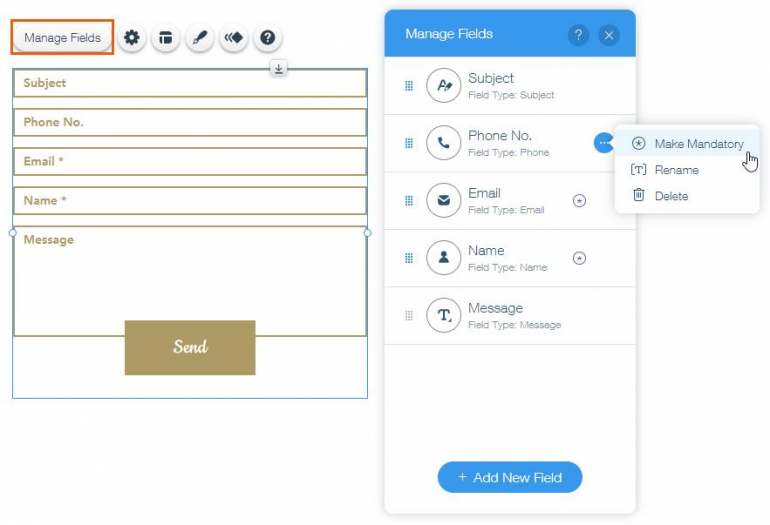 Another important detail that you must add on your website is the contact detail of your business. Wix offers some attractive contact forms where you can include all the information related to your venture in a facile manner. Every time a visitor contacts you on the email, Wix will add the contact details automatically on your website's contact list. You can add information about your social media pages using innovative icons available on their app page.
Publish your Website On Wix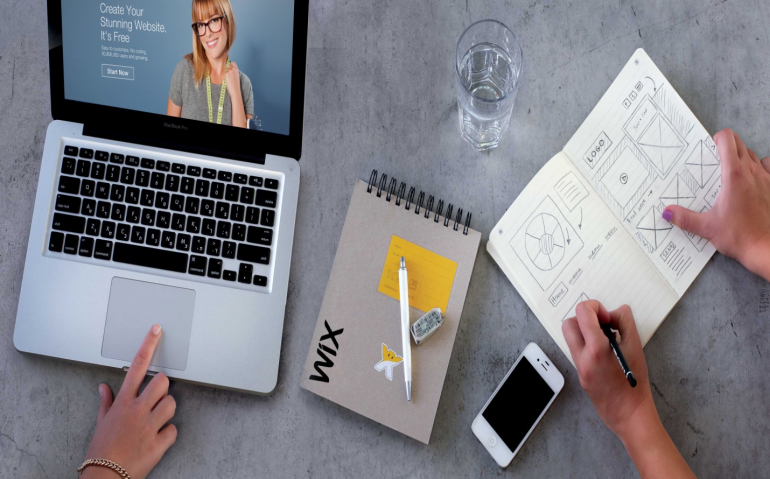 Once you are fully satisfied with the Wix templates, designs, contact forms, and the layout of your website, you can publish it online. In order to elevate the traffic of your website, you can use the SEO tools of Wix. Without spending extra money with using an SEO professional, you can get your website optimized using the step-by-step guideline offered the Wix SEO.
Get Your Website Crafted By Designers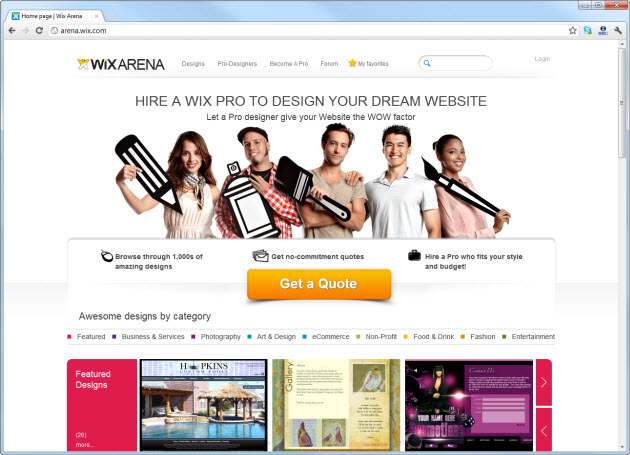 If you're busy and wish to get an attractive website made, you can get hold of a Wix website designer. Wix has qualified website designers who will create the website that you want. Search amongst the many designers available on Wix and choose the best one for your website. Stunning portfolios of over 100+ designers are available and you can browse amongst them while choosing one. Wix allows you to either create the website on your own or hire a website designer to craft an appealing website for your venture.