This summer has been quite generous, what with all the deals and freebies and the huge amount of new templates we've added to our collection of premium templates and themes. It's traditional to sum up the results once a season ends, so keeping up with this tradition I'm gonna show you the best WordPress themes of this Summer season.
Why did I choose WordPress themes to show you today? Well, WordPress is a highly popular CMS and I think I won't uncover some huge secret if I tell you this - WP themes are the most sold themes.
A couple of words on the 11 stunning templates you'll see below - each and every of these premium WordPress themes is fully responsive. It goes without saying - each of them is going to look awesome and perform well on any screen size and any device.
Besides, every theme below is cross-browser compatible, seo-friendly and designed with the latest design trends in mind. Another common trait - there's full documentation that comes with every WP theme, they all are quite easy to install and customize to fit your business. In case you do not want to do it all yourself I'm just reminding - every newsletter subscriber of ours gets a 30% discount on templates installation and customization at templatetuning.com
So, without further ado, please enjoy the 11 best WP themes of Summer 2015. There's a live demo link under each screenshot, make sure to check that out!
Internet WordPress Theme
Clean and comprehensive design with a number of multimedia options, wide choice of gallery scripts, a blog and social media functionality integrated.

Transportation WordPress Theme
This trendy layout is a great choice for a transportation company website. Just look at that amazing photo background and custom design elements!

Consulting WordPress Theme
This clean and simple layout is not a basic design, but a modern and well-structured theme for a serious and reliable business. If you need a solid web presence this WordPress theme is worth a look.

Nursing Home WordPress Theme
Full-width photo backgrounds, calm color scheme, drop-down menu, truly intuitive navigation audio and video integration, plus a built-in Google map, these are just a few of the features that come with this Nursing Home WordPress Theme.

Science Lab WP Theme
This one is a great choice if you want to let the general public into the science world. Clear structure and well matched colors along with the wide choice of useful features will let you create a great website for a science-related business.

Real Estate WP Theme
This Real Estate WordPress Theme is my favourite. I just love the grid-like layout, full-screen images and sliders accompanied with parallax scrolling effects!

Interior WP Template
This theme has stunningly contrasting backgrounds, which makes it particularly visually attracting. The number of useful features and design solutions this theme offers will stun you!

Law Firm WordPress Theme
The home page of this Law WordPress Theme looks like a landing page or an infographic, if you like. This minimalistic approach to the layout structure is going to work wonders for a law firm, I'm sure.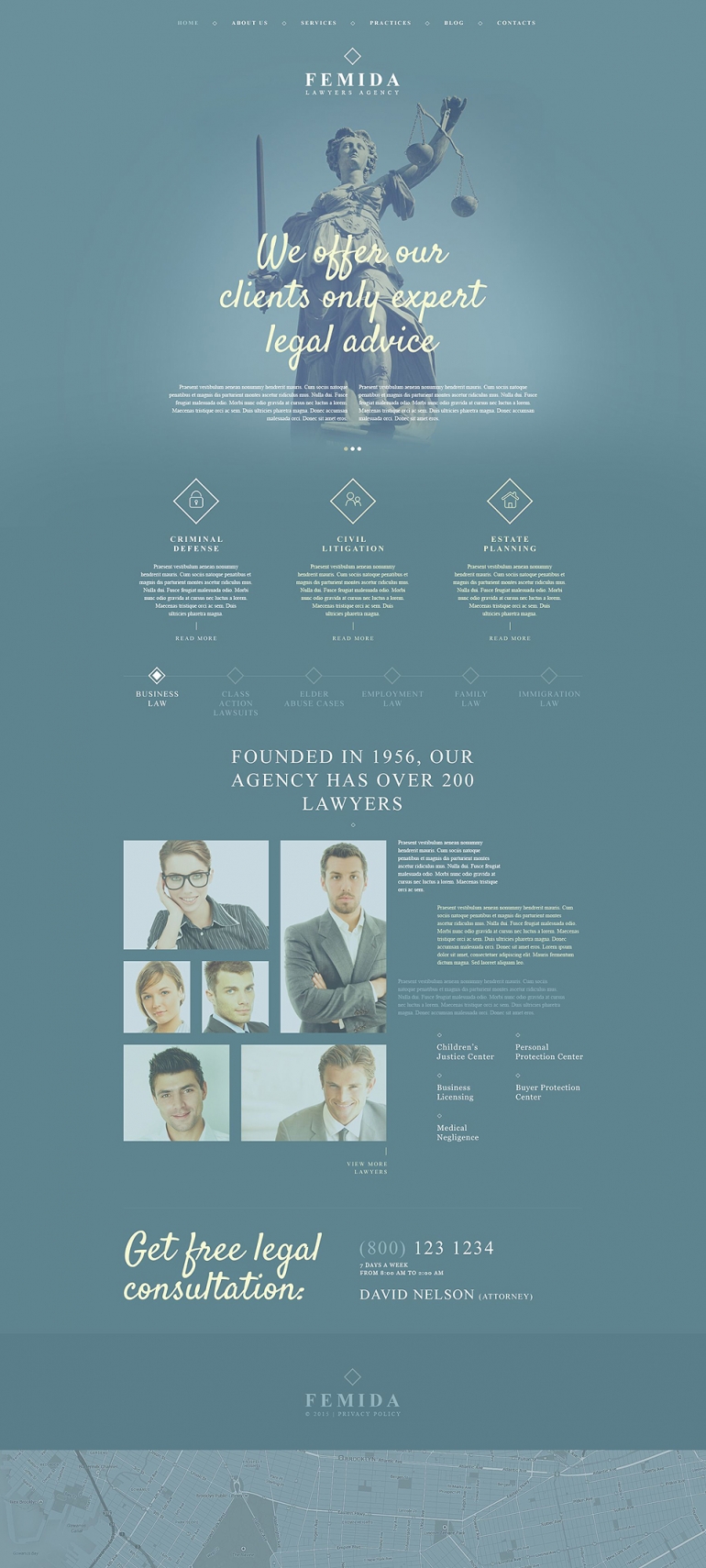 Bakery WordPress Theme
This food and drink WordPress theme looks delicious, if you ask me. The colors, the full-screen photo backgrounds and high-resolution images combined with the custom icons make this design that delicious!

Writer WordPress Theme
Don't you love a hero header? I know you do! This WordPress theme is meant to become a successful online portfolio of a writer, artist, photographer, designer, you name it; the design is going to attract attention and help you get hired.
Details
|
Demo
Real Estate WordPress Template
This theme has an interactive Google map at the top area and very functional search form, which makes it the best choice for an apartment renting business or other type of real estate. Check out the live demo, you'll be amazed by the details!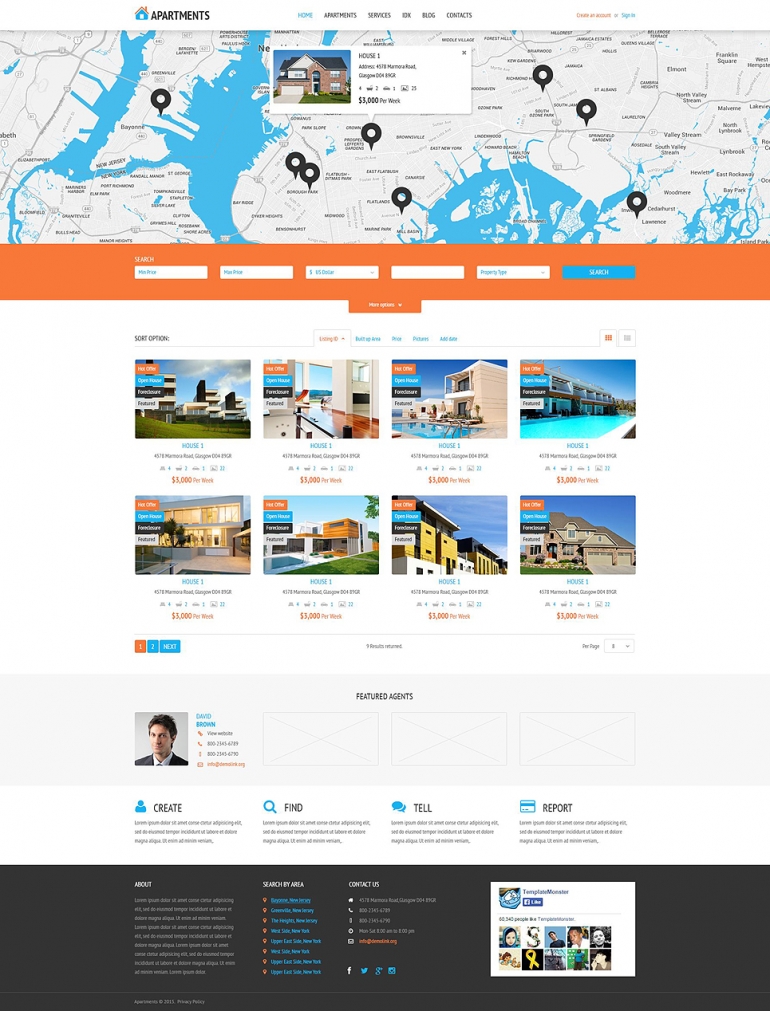 UPDATE: If you wish to start a WordPress blog instead of a website, check this guide.