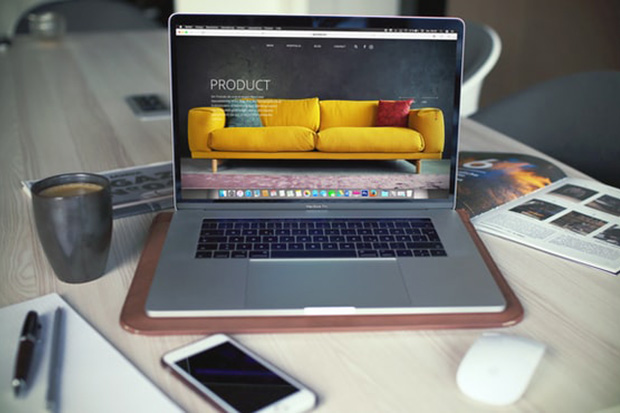 Are you out to redesign your old website or keen on building a new site for your business? One of the primary pillars you need to focus on during this process is a good web design that is a make-or-break element for your brand's online presence. Here, we look at eight reasons why web design is important.
1. It enhances your SEO strategy
The primary reason for investing in a website should be to enhance your brand's visibility, and this is best sustained through a comprehensive SEO strategy. However, before you develop strategies for running these campaigns, you need to consider how web design affects SEO.
Typically, a site's usability is determined by its web design process, which influences how vital on-page elements come together. Consequently, this will impact how search engine spiders crawl and index your website, making it impossible to attain better search engine rankings without first improving on these elements.
2. Sets the first impression
You must never undermine the power of setting the best first impression for your business, regardless of your target audience. An unappealing or outdated website will negatively impact your audience, deterring them from browsing through your pages. As such, you must prioritize leaving a lasting impression on everyone who visits your site by ensuring your website is visually appealing, highly responsive, and has fast loading speeds.
3. It builds brand trust
A sure way to enhance your online brand is by having a professional-looking website. Beyond making an excellent first impression, a clean and simple web design is a foundation for building trust with your target audience. Remember, improper design elements, including crowded visuals, slow-loading pages, and hard-to-read text will harm consumers' perceptions of your brand. To avoid appearing untrustworthy, you will need to focus on utilizing impactful design elements that will send the right signals to all your visitors.
4. Step up your competitiveness
The internet has made the competition more rigorous, and with your target customers having so many options at hand, you need to give them an extra reason to trust your brand. A well-designed website is bound to attract more customers and help you rank better in search engines. It also helps distinguish your business from other competitors by allowing you to tailor the look and feel of your pages to build a strong visual brand identity.
5. Improves conversion rates
The ultimate goal of your website should be to convert as many visitors as possible into customers by instantly appealing to them. A professional web design is a foundation for increasing your conversion rates since it propels your site's visitors to continue browsing through your pages by providing them with an enhanced user experience. It gets better as elements such as mobile-friendliness enable you to appeal to a broader customer base, allowing you to pull in traffic and attain more customers.
6. Enhances usability
We are in an age of convenience, and no customer will bear with a site that takes too long to load, has visual clutter, or is hard to navigate. Professional web design saves you from these limitations by making it easier for users to navigate your site while enhancing appeal and responsiveness across multiple screens. Coupled with the proper use of colors, styling elements, and powerful call-to-action buttons, you will have a website that is ready to convert.
7. Maintain brand consistency
Maintaining brand consistency online and offline is paramount, leaving you responsible for tailoring your website to align with your company's theme and imagery. Efficient web design will further ensure that the same fonts, colors, styles, and layouts are used on all pages. This will help maintain the much-needed consistency in your website, giving users a better overall experience and feel of professionalism.
8. Enhance your customer satisfaction
Set yourself up for success by showing your target audience how approachable your business is by having a properly-designed and responsive site. The appeal of your website exemplifies how you handle your customers as it shows the level of attention given to this critical digital interface between a business and its market.
Endnote
A website's design needs to be a top priority as it is the foundation to creating a robust online presence for your business and building your brand's reputation.