Today, more than ever, the world is online. This means you can find your niche and make a living. There are many different ways to do so, including dropshipping with Shopify. This business is an easy way to start making money. Rather than spend so much time trying to figure out how to sell an item, you simply order it from a supplier, sell it on your website, and take a commission for each sale. Keep reading to learn how to make money on Shopify and can you really make money with dropshipping with this service.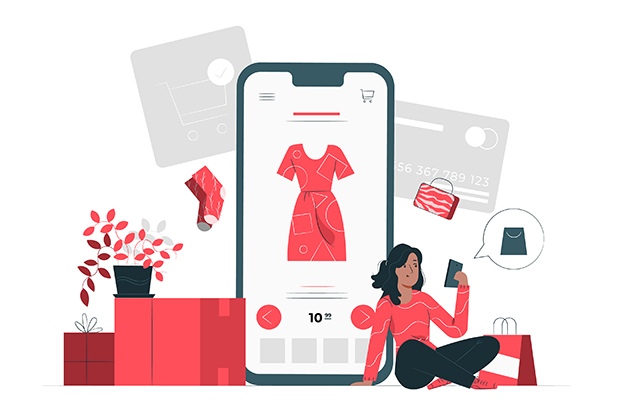 How Does The Dropshipping Business Model Work?
When you have decided that you want to start a dropshipping business, you will need to find a supplier. Many of these companies offer similar services, so make sure you are making the right decision. Once this is done, you must simply place an order with your supplier and wait for it to be delivered.
Once it arrives, sell it like any other product on your website or social media platforms. Each time someone buys something from one of your products, you will receive a 10-15% commission to purchase new items from your store or anything else online.
How Much Do Shopify Dropshipping Stores Make?
Dropshipping is a great way to test the waters and see if you want to run a business based on your own ideas or if your business can thrive on just selling other people's products. However, this means that you will not be making any money unless you have steady streams of traffic coming to your website or social media platforms.
If you are in the dropshipping business for the long term, it is likely that you will be able to make between $1,000 and $5,000 per month, depending on how much time and energy you put into it. Keep in mind that this will depend greatly upon the products that you sell, too.
Tips That Help You To Make Money With Shopify
Below, you will find tips on how to make money with Shopify that should be useful to you, the person who is trying to earn an income in this field using this particular service.
Choose A Dropshipping Business Idea
The first thing that you will want to do is check if there are any dropshipping business ideas available that might appeal to you. In doing so, you will need to find out which products have the greatest chance of being bought by your customers. This can be done by doing some research and seeing what other people are already selling online at the moment.
Do Competitive Research
After you have found your products, it is time to work on comparing the different suppliers offering them. This is something that you may need some help with. You should talk to a friend who has experience in this area and see if they will help you find your suppliers.
Choose A Dropshipping Supplier
When you have found your suppliers, it is time to work on choosing the one you will be doing business with. There are many things that you will want to take into consideration when doing this.
It is also important to ensure they are reliable and sell the products at reasonable prices. If the supplier seems too good to be true, they probably are. It is a good idea to focus on suppliers who have been doing this for a while and have an excellent reputation in this industry.
Build Your eCommerce Store
Once you have found your suppliers, it is time to build your Shopify store. This is something that will take some time and dedication, but it is well worth the result. The more money you make, the more time and energy you can put into the other aspects of your business.
All you need to do for this type of website is to upload your products and edit them according to what you have decided on doing for it. You can choose from various templates that will work best for your business and start selling from there.
Get Your Finances In Order
This is something that you will also want to take into consideration when you are starting your own Shopify business. You need to make sure that you are taking care of your financials in a way that will help you stay afloat during the first few months of business.
This means that it may be a good idea to look into taking out a business loan or getting a line of credit to improve your products, advertising, and anything else that you may need for this type of company.
Market Your Dropshipping Store
After you have created your Shopify store, it is time to start thinking about marketing. You don't want just to sit back and hope people find your website. You need to do something to bring them there. This means that it is time for you to think about doing some paid advertising or getting friends and family members to help you out with bringing in more traffic.
The Bottom Line
Shopify may be just what you need to get the ball rolling if you are looking for a way to make money online. It is fast, easy, and very easy to do. However, make sure that you have a plan in place before you start your business. This will make it easier for you to succeed in this field.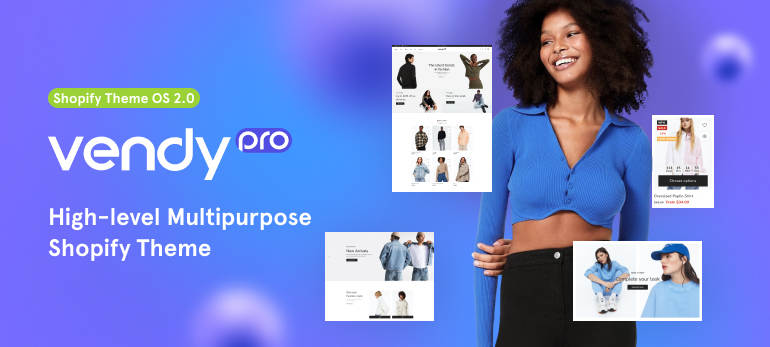 Dropshipping can be a viable business model for making money online and using a platform like Shopify can make it easier to set up and manage your online store. Vendy Pro is a Shopify-ready theme. It provides a number of features to assist in dropshipping, including product search, order fulfillment, and inventory management.
If you're considering dropshipping with Vendy Pro on Shopify, it's important to do your research, evaluate the costs and benefits, and develop a solid business plan before investing time and money into the venture. You should also be prepared to put in the work required to build a successful online store, including researching your target market, optimizing your website for conversions, and promoting your products effectively.