Web Design Library is a rather old blog, it's been online for about a decade. Christmas posts are a long withstanding tradition of this blog. I've already published one this year. But since I haven't been working here that long it was interesting for me to explore what this blog has to offer. So I read all the old Xmas posts. I've gathered here the most interesting ones, I think you'll like them too.
All the posts in this selection are divided into three categories: Freebies, Gifts and ToDos.
Freebies
Everyone loves freebies. Web Design Library has a whole category dedicated to them. These below are some of the Christmas-themed freebies we had over the last couple of years.
Roundup of Lovely Christmas Icons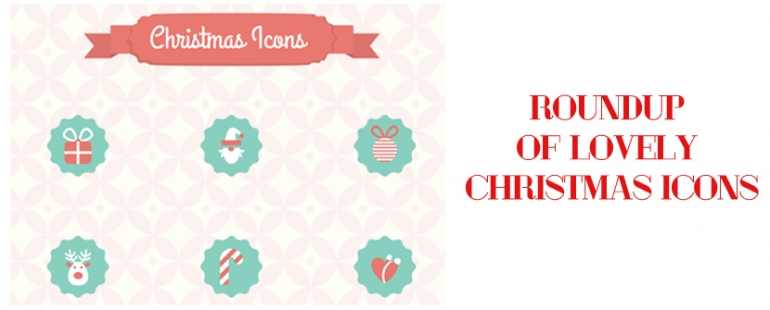 Hundreds of cute icons aimed to liven any design and bring Christmas spirit to it. I especially love the flat ones.
Download Free Fonts and Icons for Christmas

More free icons and lots wonderful winter fonts wait here for you. All of them absolutely free.
Stunning Set of Christmas Freebies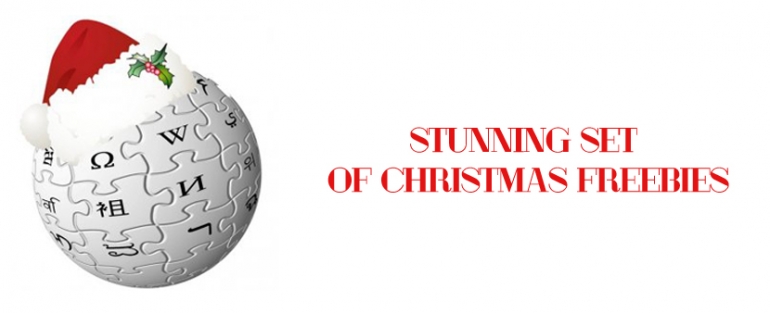 Even more fonts and icons for free. My personal favourite here are social Xmas ornaments.
Freebies: Round-up of 100 Free Textures
There's a hundred of awesome textures collected in this post. I mean it - a hundred of absolutely free stunning textures to use for whatever your next project may be.
Christmas Decorations: Awesome Tutorials and Free Templates!

There's a number of great free tutorials collected here plus a selection of free Christmas templates.
Gifts
If you are out of ideas on what to give to your geeky friends for Xmas these are the posts you need to check out.
Christmas Gift Ideas for Designers, Developers and Geeks

Creative mugs, funny keyboards and USB hubs, useful books and lots of other awesome gift ideas.
30 Geeky Gift Ideas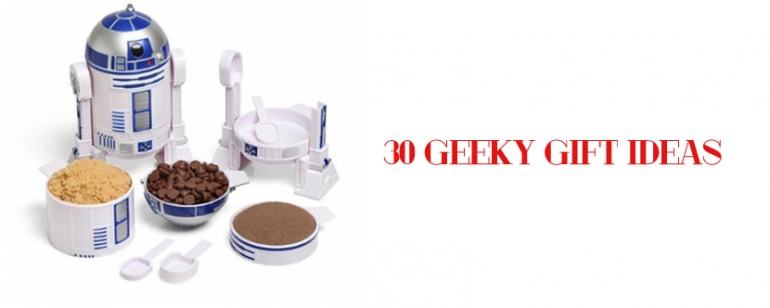 30 more awesome ideas for presents for geeks. There's both technical and fun stuff.
Gift Ideas for Designers: Creative Gadgets

More than a dozen of wonderful gadgets that would make an awesome gift for anyone, especially the creatives.
Gifts for Designers & Creatives

Another bunch of awesome gadgets, creative stuff and funny t-shirts, that will make any designer's Xmas morning especially happy.
How Tos
Web Design Library also has a tremendous collection of tutorials. You can basically find a tutorial on any topic imaginable. Here are a few How Tos that will help you make beautiful Xmas artistic elements
How to Create Snowflakes and Colorful Christmas Balls using Adobe Illustrator and VectorScribe

From this detailed tutorial you will learn how to create snowflakes and christmas ornaments with Adobe Illustrator and VectorScribe.
Creating Awesome Christmas Invitation Poster in Photoshop

With this easy to follow Photoshop tutorial you will be able to create your own Xmas invite for your friends in no time.
How to Create Elegant Christmas Wallpaper using Photoshop CS5

Learn how to make a nice wallpaper with a unique Christmas tree in Photoshop CS5
Creating Your Own Snow Globe
A personalized snow globe created with Photoshop turned out to be very easy to make.
Roundup of Cool Christmas Tutorials, Wallpapers and Calendars

And finally - here is a whole bunch of Christmas tuts on Photoshop and Illustrator.