We live very good times in terms of available web tools.
Using affordable and simple to use web tools, we can create websites and logos by ourselves; with 0 design skills and experience, we can launch successful online shops, identify fonts from images, and much more.
In this article, we briefly reviewed 49 web tools and services for web designers, developers, marketers, and online entrepreneurs:
- logo builders
- WordPress themes and plugins
- invoicing software
- graphics
- eCommerce and SEO services
+Much more
Let's start, prepare yourself a tea or a coffee, the article is long but super useful.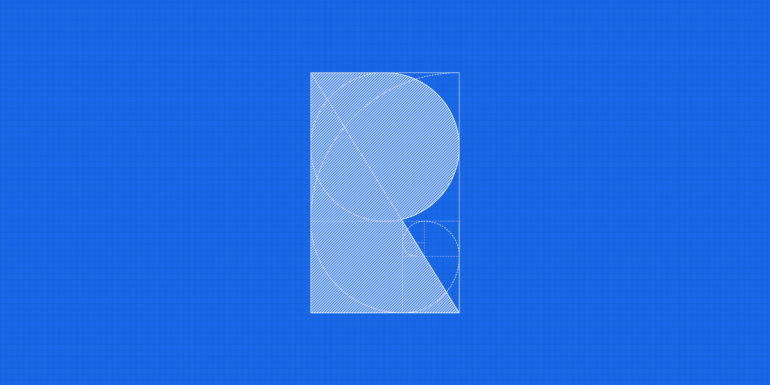 If you are a technology company or a startup, and you need a brand identity, UI/UX design, app development, design systems, or website design, you should consider working with Ramotion. They have deep knowledge in these fields and their team number over 50 experts. Get a free quote.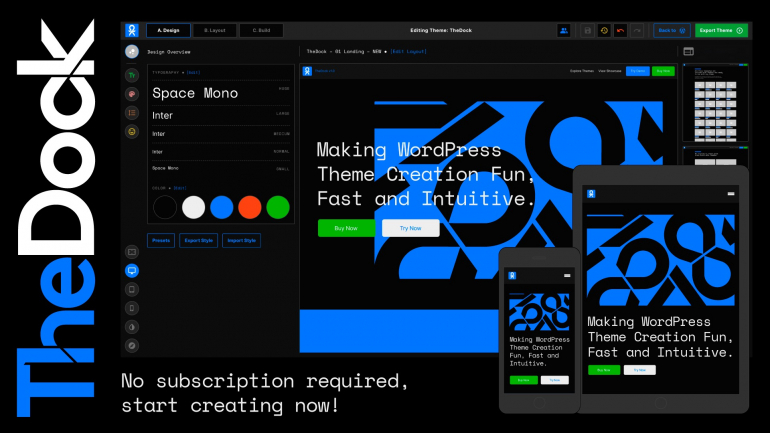 With TheDock, anyone can now create a stunning WordPress website from scratch, with no-coding experience and no experience. The software is very simple to use, and it has all you need:
- gorgeous themes
- graphics
- tons of fonts
Give it a try. The free demo will convince you right away.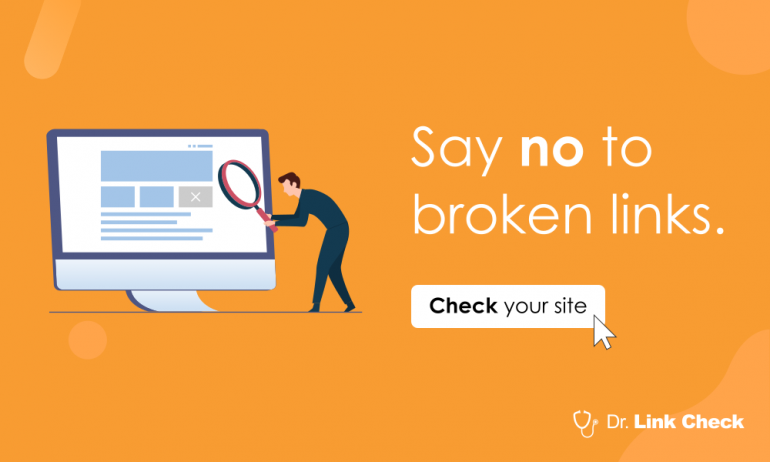 When was the last time you checked your website for broken links and missing images? Your customers hate them, but also SEO robots dislike them. Use Dr. Link Check to verify your website for these two problems. It is free to use for websites with up to 1,500 links.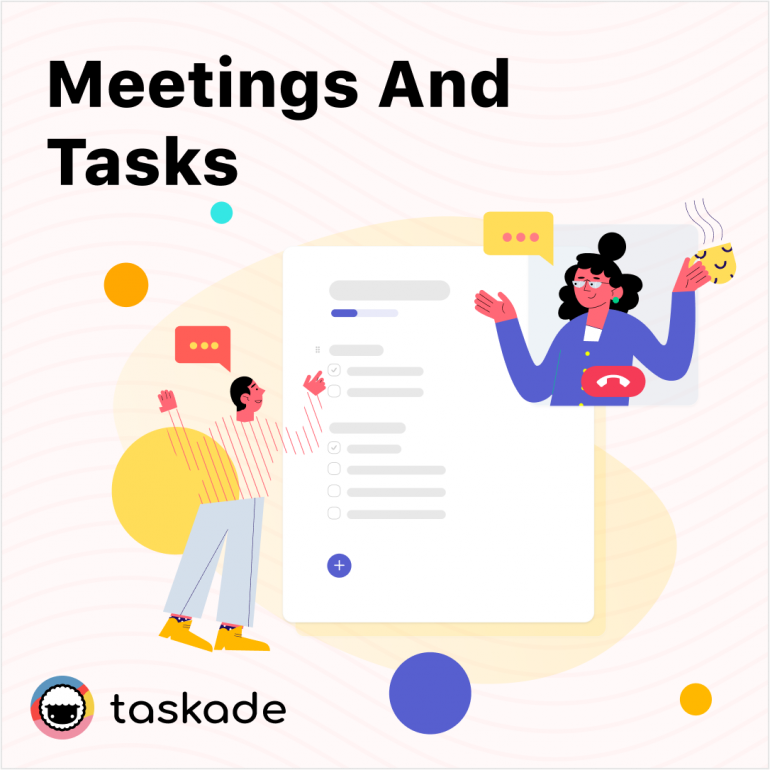 Taskade is the collaboration tool you want to use in 2022 if you have never used such a tool before. It is by far the easiest to use, while it has included all the features you need to get your work done with your remote teams. Taskade revolutionized the industry with this exciting software. Try it now. The free plan will help you test all the useful features that Taskade is loaded with.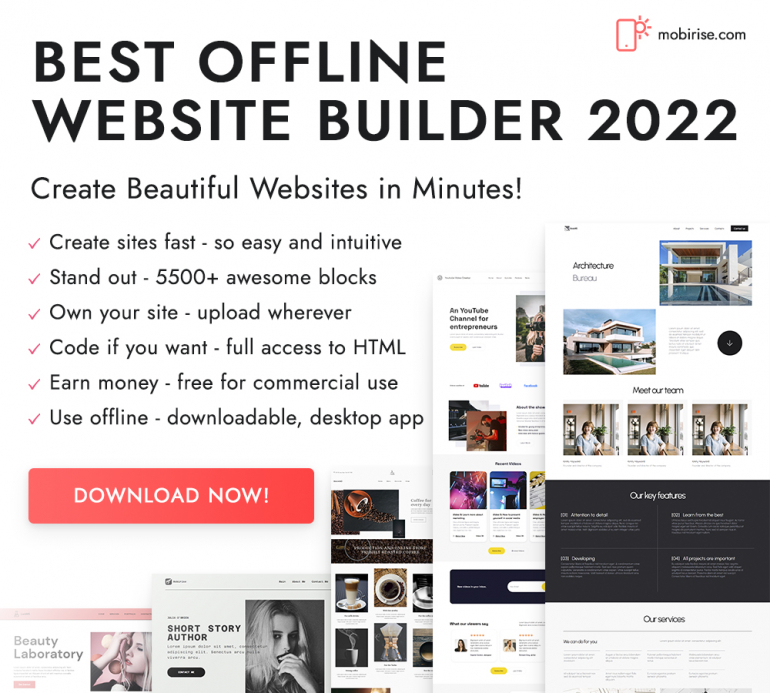 Mobirise is a powerful website builder with over 5500 blocks, templates, and elements that will help you create websites with ease. Give it a try.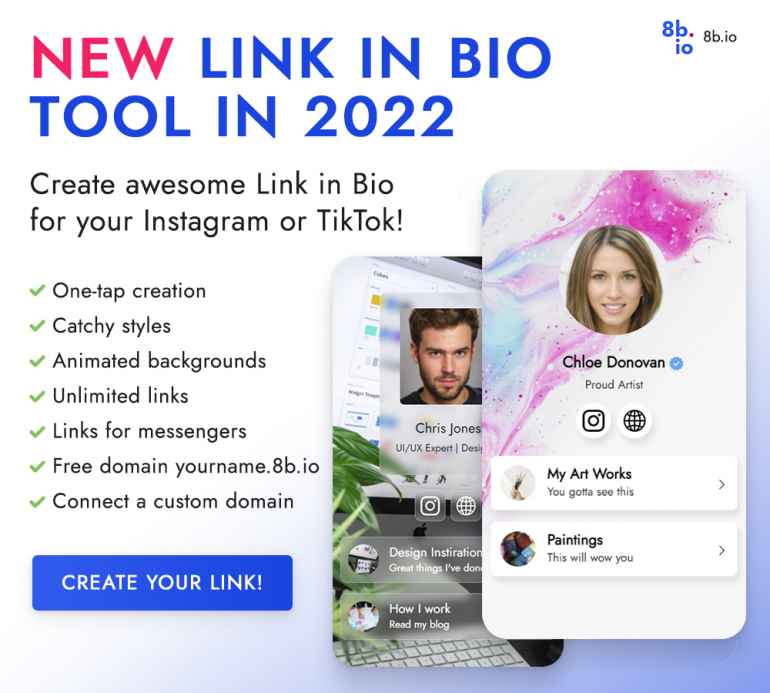 8bio is a smart and popular software that will help you create the awesome link in bio for your social media accounts - Instagram, Tik Tok, YouTube, etc. Give it a try.
TestingBot is a highly popular cross-browser testing and mobile app testing software that lets do you all kinds of manual and automated tests. Start a free 28-day trial and see how it works.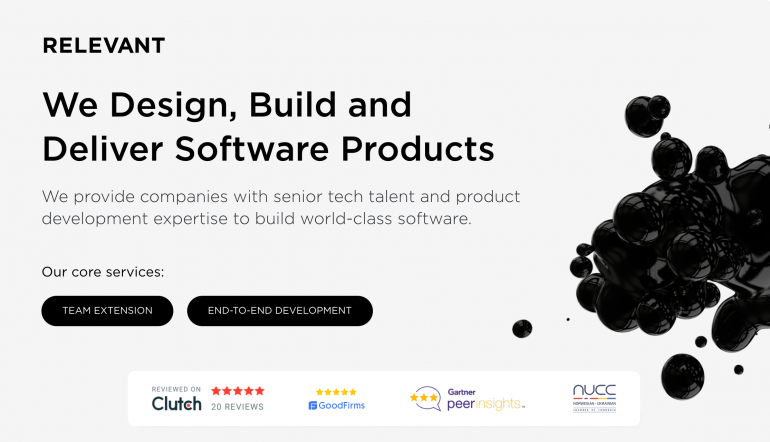 Relevant is a popular web design and web development agency that delivered over 200 projects in the last eight years. They love to overdeliver and to make customers happy. Get a free quote.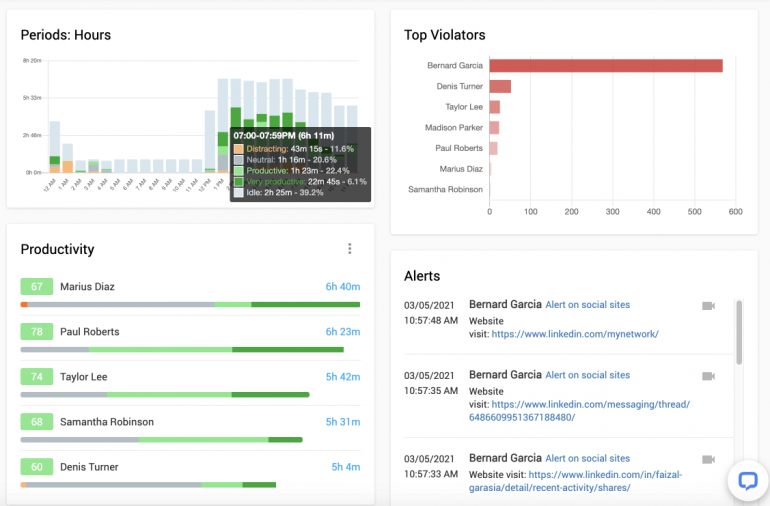 Controlio is one of the most advanced employee monitoring software in the industry, but also the easiest to install, configure, and use. Visit https://controlio.net/ and find out more about this smart solution.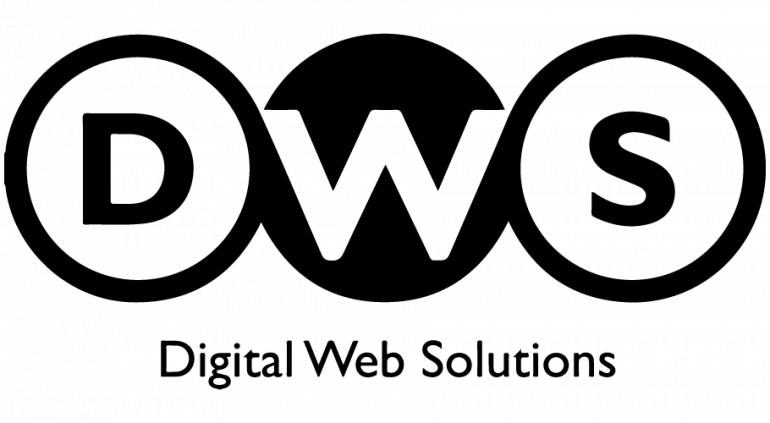 DWS is one of the few agencies in the industries that can help you with everything you need:
- Web design
- Web development
- Digital marketing
- Advertising
- And much more.
Reach them out for a free consultation.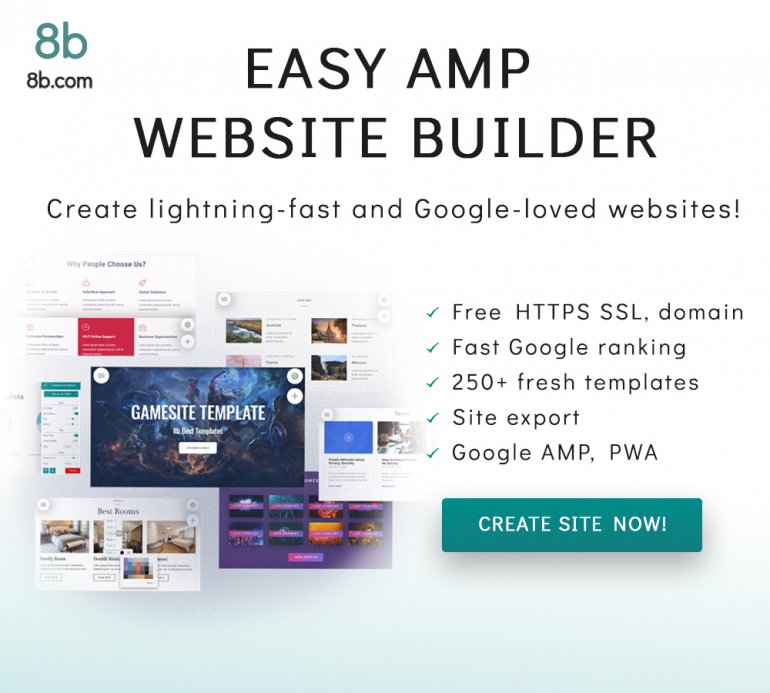 8b is a simple website builder that you can use with no experience and design skills to create websites that stand out from the crowd. Try it; the results are impressive.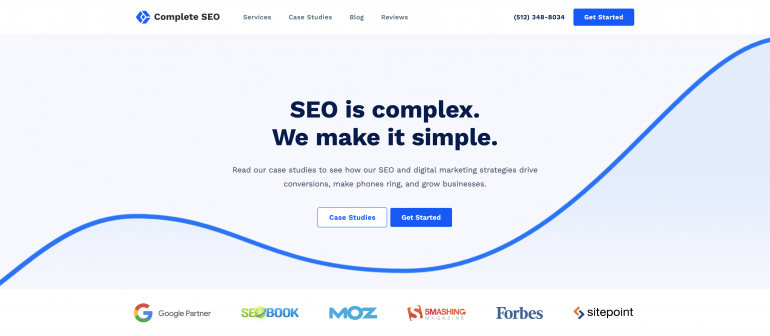 You want to supercharge your website with tons of organic traffic? Complete SEO agency will help you achieve that. They have tremendous experience in the industry are considered one of the best international SEO companies.
Get a free quote.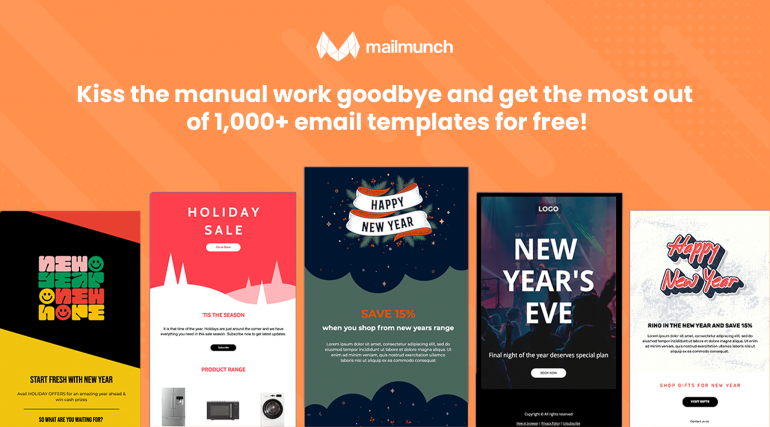 Mailmunch is a powerful email marketing software that will help you boost your email conversions like no other platform in the market.
Mailmunch's template library offers well-crafted, stunning HTML email templates that you can use right away in your projects. On top of that, Mailmunch offers a drag and drop builder to adjust or tweak the email templates based on your needs and brand guidelines.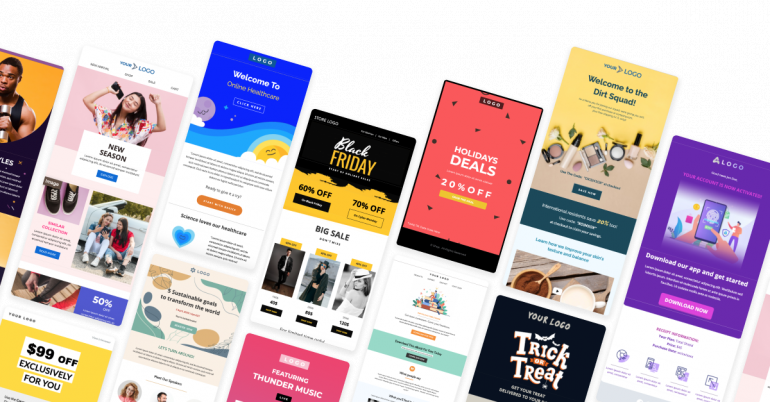 Unlayer built beautiful email templates for delivery. All of them are pixel-perfect, are optimized for sales and conversions, and are very simple to customize. Boost your email conversions with Unlayer's email templates.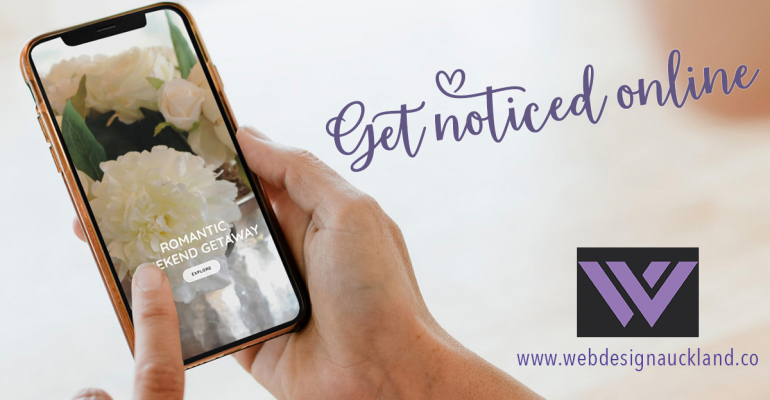 Web Design Auckland is a professional agency that works with small and medium companies, helping them with services like:
Custom Web Design
Digital Marketing
SEO
Hosting
Branding
Graphic Design
Photography
Video
Get a free quote.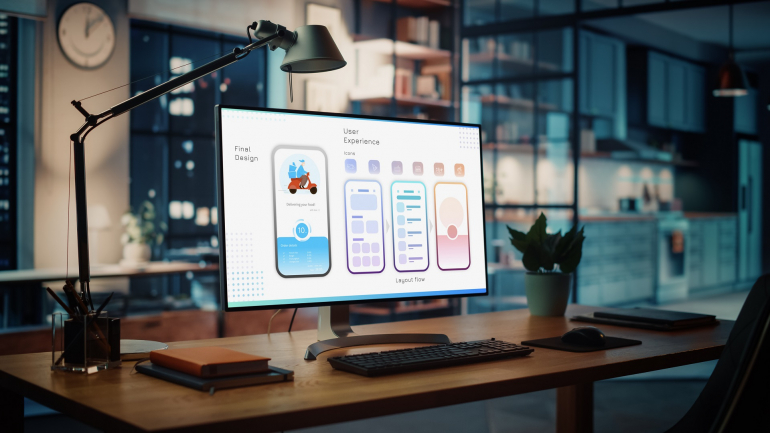 Kansas City SEO has the experience, the know-how, and the right team of professionals to create you any website you need and to supercharge it with smart SEO techniques. Get a free quote.

Upqode is an agency with a very high level of experience in crafting stunning WordPress themes. No matter what industry you are in, Upqode will help you without problems. Get a free quote.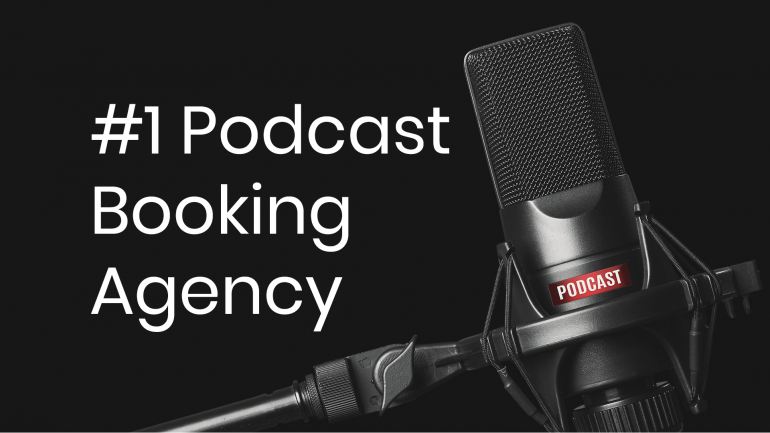 You are looking for the right podcast booking agency? Podcastbookers is the agency that the whole planet uses. They have huge success in what they do, and their rates are not bad. Find out more about podcastbookers.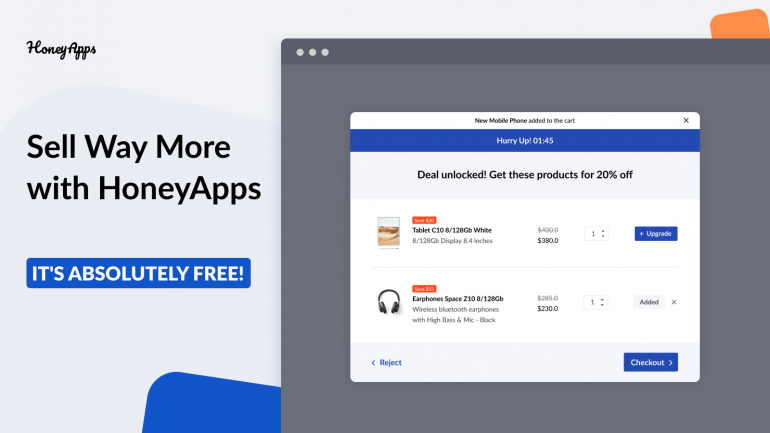 If you own a Shopify store and you don't use upsells and cross-sells, you are losing revenue. Quickly fix that by starting using HoneyApps free software to add them. It is very simple, and as I just said, it is 100% free.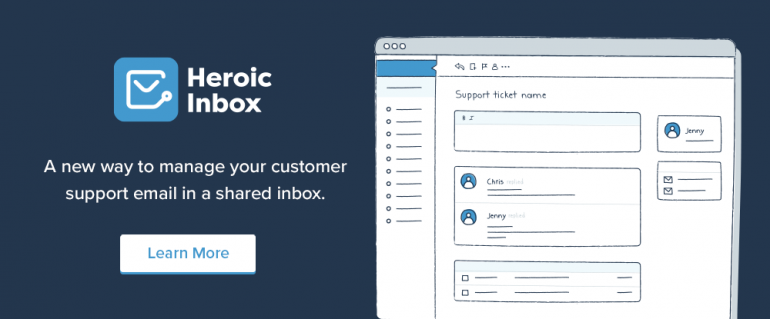 Heroic Inbox is a smart WordPress plugin that lets you manage customer support emails directly from your website interface. See how it works; it is brilliant.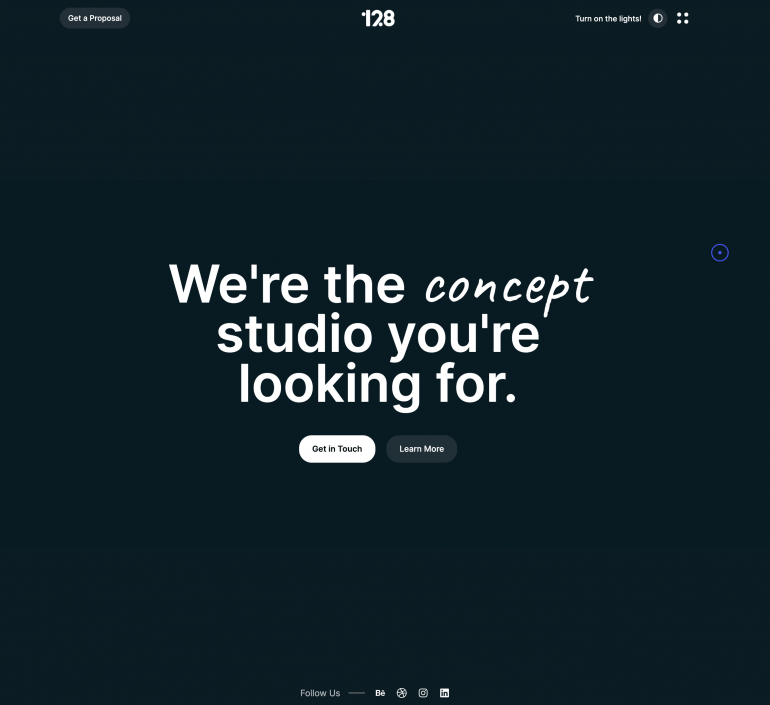 128.digital is a boutique web design agency that created some of the best websites in the world. They have the right experience and team members to handle any project, and their rates are affordable. Please take a look at their portfolio; it looks stunning.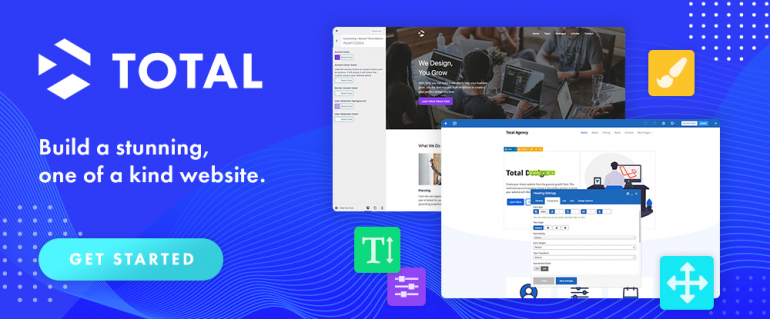 Total is a premium WordPress theme that you can use to create any website you want, without effort:
- Business
- Blog
- Personal
- Creative
- Marketing
- Agency
- Shop
- Etc.
See how it looks; you will love Total.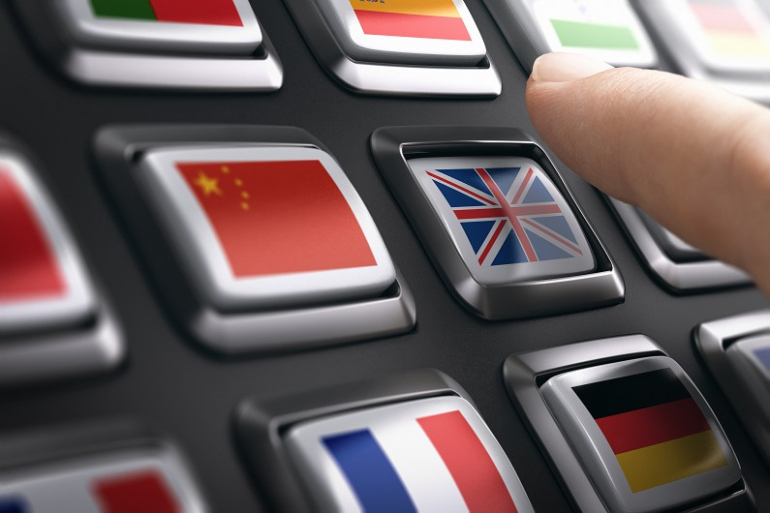 BeTranslated will help you with professional translations, in no time, without ripping you off. The quality of the translations is top-notch. Get a free quote.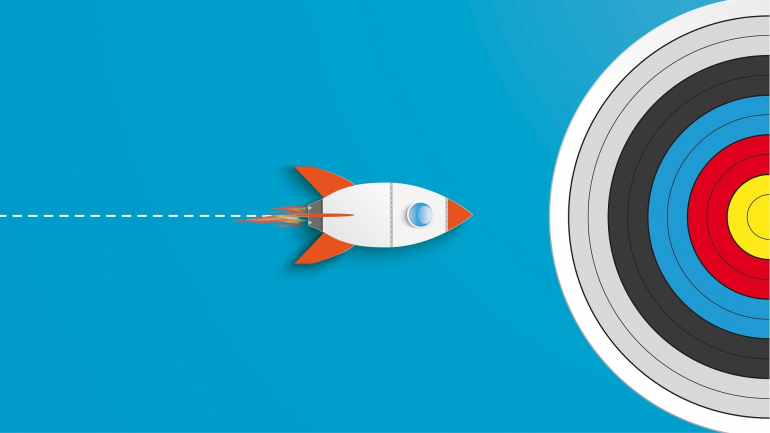 Kansas City SEO is among the few international agencies that can help any website rank higher and get serious amounts of organic traffic. The agency has tremendous experience in the SEO world, and they are highly popular for the performance they deliver. Get a free quote.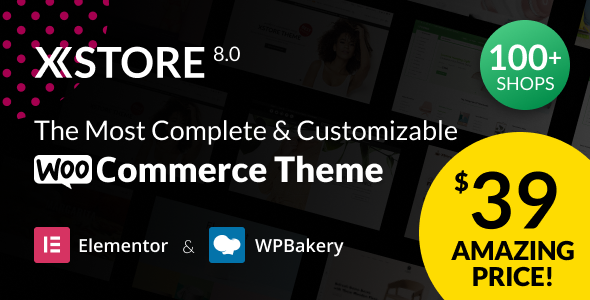 XSTORE is the most complete and customizable WooCommerce theme in the industry. It is loaded with a massive library of 100+ shop designs, all of them being highly optimized for conversions. Take a look.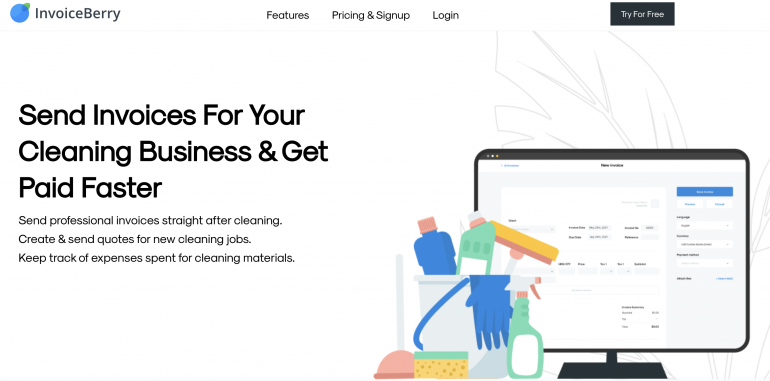 InvoiceBerry is a professional invoicing software created for cleaning companies. Use it to get paid faster, track payments and expenses, create reports, and even more. Start a free trial and see how it works.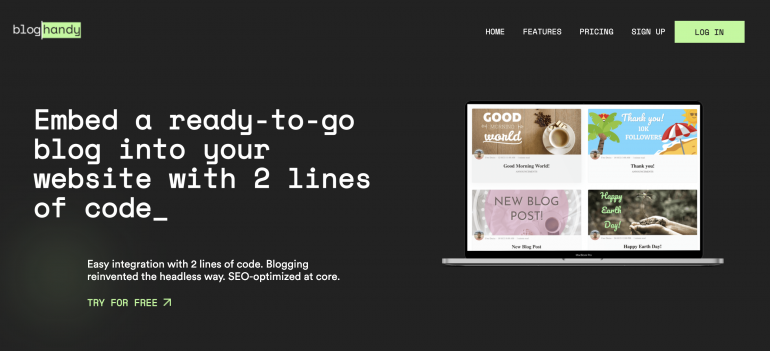 Use bloghandy to quickly embed a blog to your website, and start generating organic traffic for your business. It is simple to use, and the process is intuitive.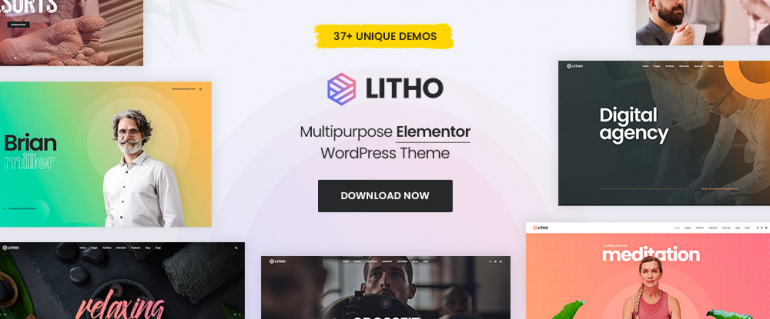 Litho is a multipurpose Elementor WordPress theme that you can use to create any website you need. The theme is super-advanced, but it is simple to use. Check it.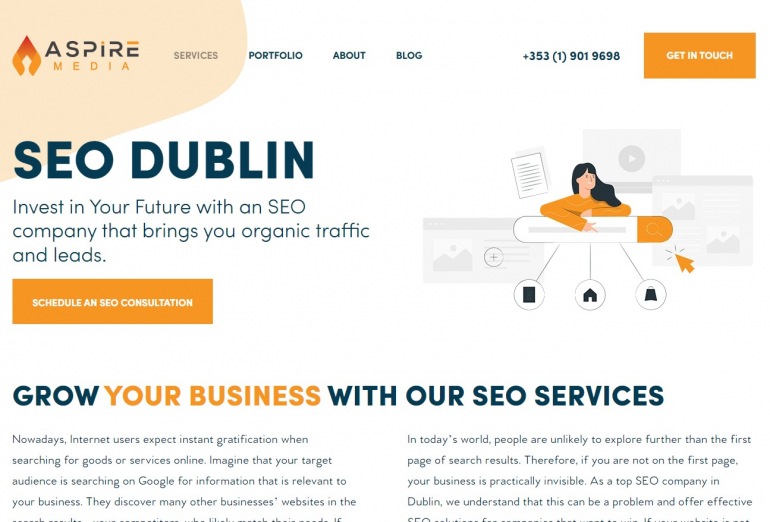 AspireMedia is a high-performance SEO agency that works with small and medium companies, helping them grow. Get a free quote.
Everytale is the simplest solution you can use in 2022 to create, promote, and broadcast events of any size. You don't need experience or skills to use it. Try it right now; you will love it.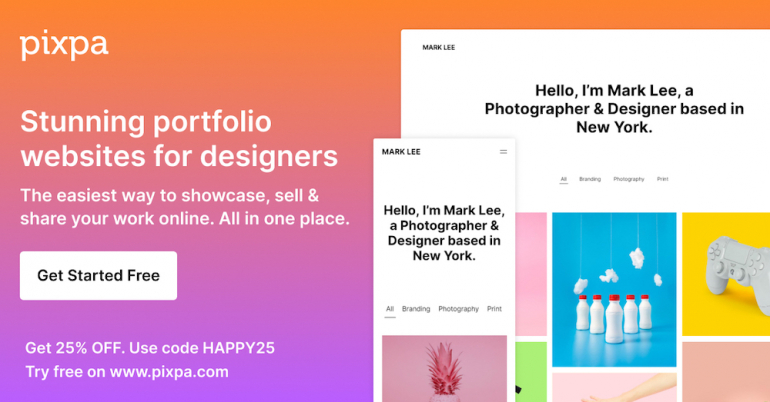 Pixpa is a powerful builder that will help you create stunning portfolio websites to showcase and sell your work. Check it.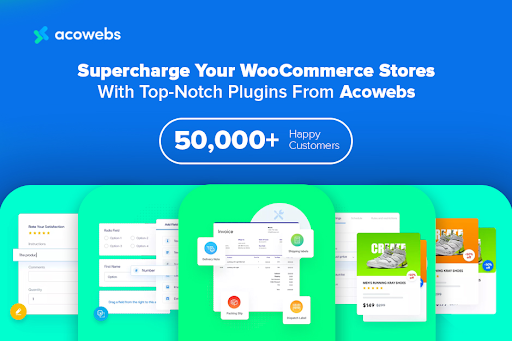 This plugin helps your customers by making it easier for them to find the product they are looking for without having to search through the website or go through various pages of the site. The WooCommerce Wishlist Plugin makes it easy for you to create a customizable on-site wishlist feature that lets people add products onto their lists with just one click. The WooCommerce Wishlist Plugin helps to enhance your sales by engaging your audience on the store by allowing them to add products to their wish list and share it with their friends and family. It is a great way to increase the sales of your store and help you to grow your business.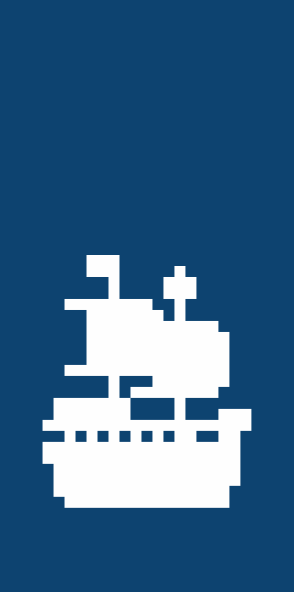 Cyberlands.io is an affordable cybersecurity solution for digital companies and startups that want to be 100% secure that they won't become victims of internet attacks. Reach them for a free consultation.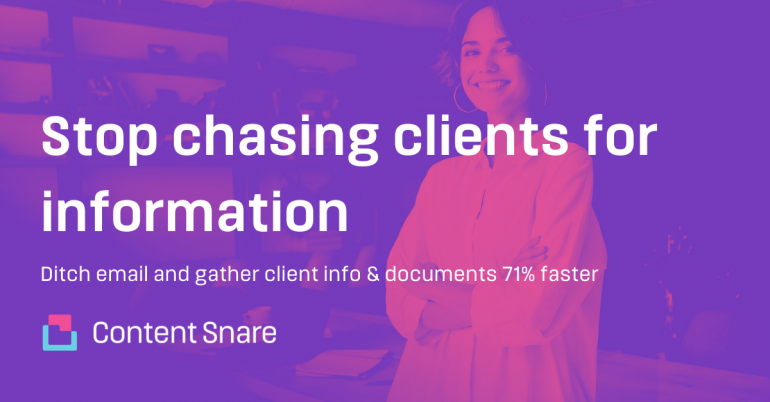 If you are losing serious amounts of time collecting information and content from your customers, better use Content Snare business automation. Configure the software and let it do follow-ups with your customers. It works exceptionally well. Try it.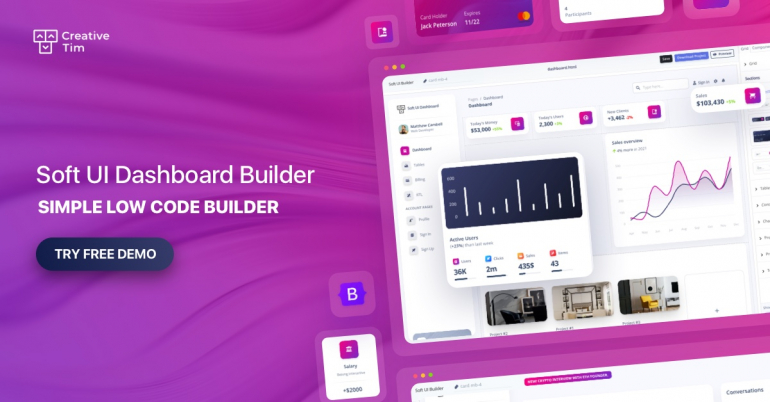 You always wanted to build your dashboards but you don't have the design skills and knowhow? No problem, using Creative Tim's famous builder, you will craft all the custom dashboards you want. Drag and drop blocks and elements and the dashboards are ready to be used. Try it now.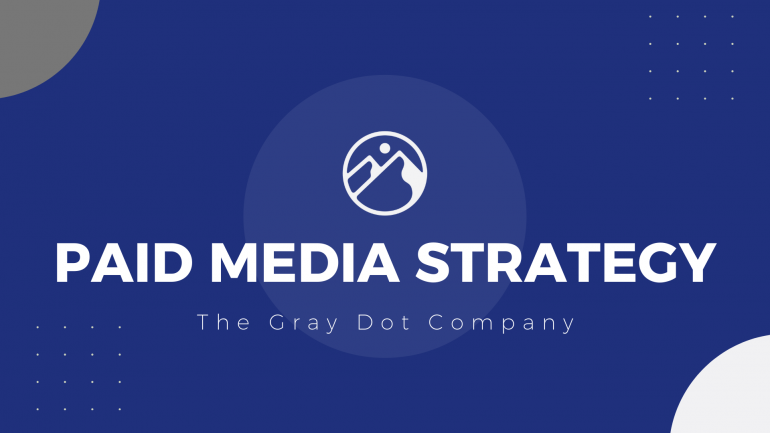 When did you do the last pay-per-click audit or paid media strategy evaluation? The Gray Dot Company experts can help you with the audit and assessment, telling you at the end what you should do to reach the next level of performance. Get a free quote.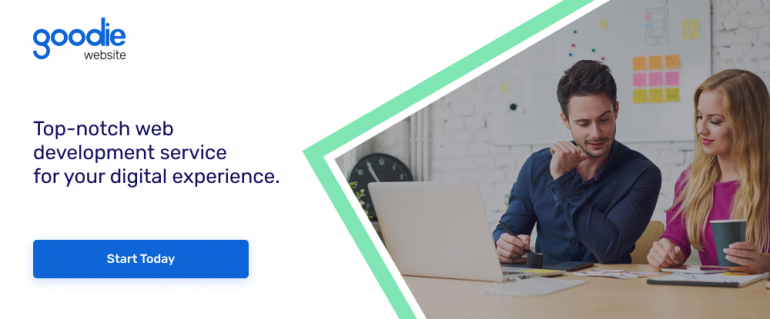 Goodie is a popular agency that will help you with:
- Basic WordPress websites
- 1-10-page websites
- Email templates
Get a free quote.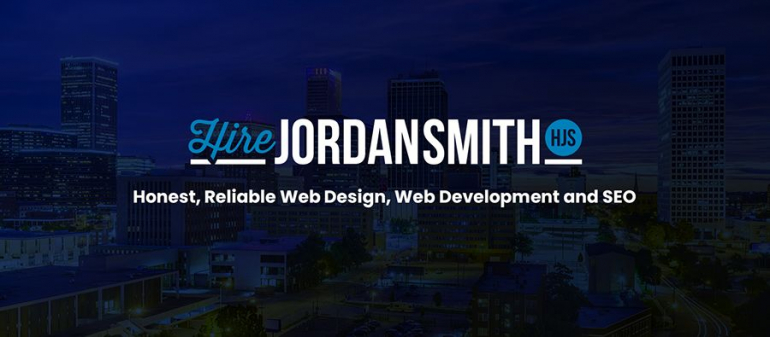 Are you looking to revamp your web presence with a professional website? Look no further! Hire Jordan Smith is a Tulsa web design company with over ten years of experience producing professional websites for businesses of all shapes and sizes all over the United States.
Are you an attorney or law firm looking to attract more clients? Or a blogger seeking to increase your online presence? Or an eCommerce store is looking to increase sales. Whatever industry you're in, Hire Jordan Smith can work with you to create a strategically designed website that will help you reach your digital goals. Get a free quote from Hire Jordan Smith.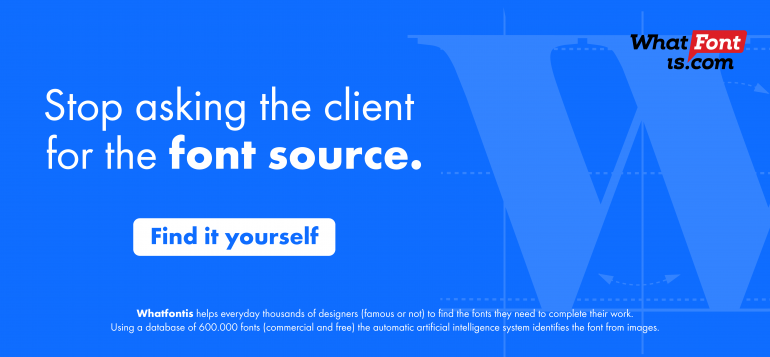 WhatFontIs is a popular font identifier used by agencies, marketers, website owners, online entrepreneurs, hobbyists, and many others to identify fonts from images for free. Give it a try.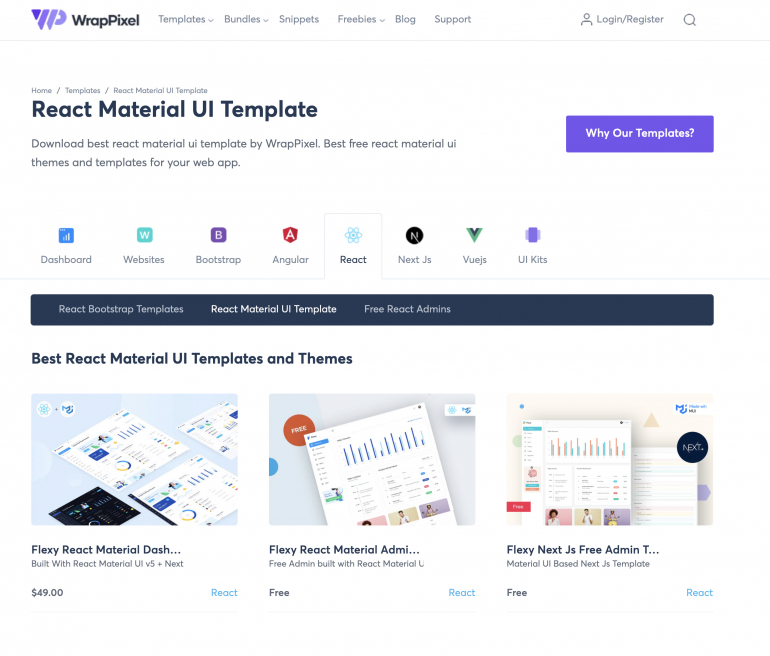 WrapPixel is one of the few premium producers of UI Kits, Dashboards, React templates, and much more. All their products look and feel amazing. Take a look.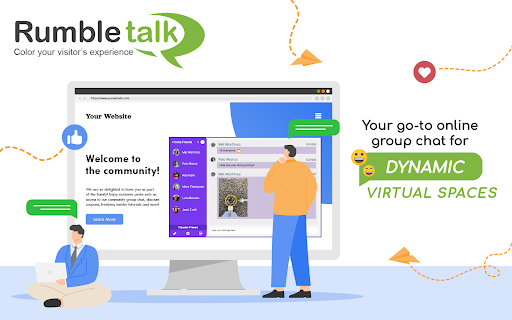 RumbleTalk is an online group chat for websites that you can install with just a few clicks without any know-how and experience. See how it works.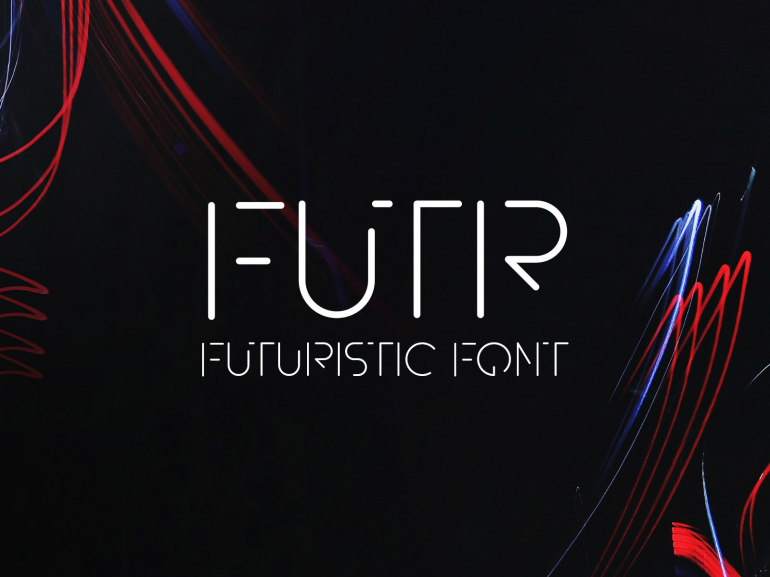 Futr is a regular unique futuristic font with geometric rounded corners and uppercase style. The font is perfect for science and technology-related theme. It can also be used for the logo, t-shirt design, banner, packaging designs, magazine, headings, display quotes, print, and more. The font includes numerals, punctuation marks, and special characters.
Now is the best time to get your hands on the hottest deals in time by just having to pay JUST once for them! Find out more about RocketHub's crazy deals.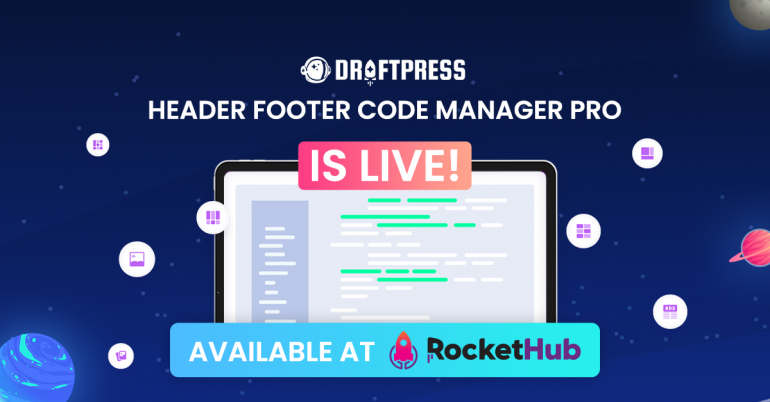 Struggling where to place code snippets into your WordPress website is a thing of the past because the days of scouring through your theme's files to edit the code manually are over! Introducing Header Footer Code Manager Pro, the Premiere Snippet Plugin for WordPress. You no longer have to navigate through menu after menu because the quickest, easiest, and safest way to add code snippets to your header or footer is here. Get your plugin from our website now and enjoy its perks!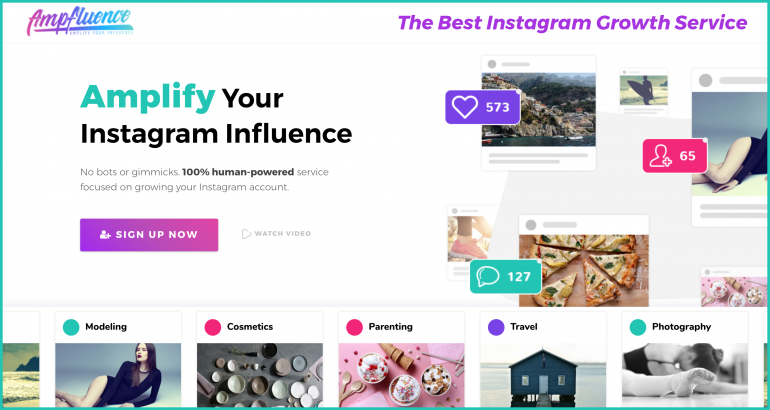 Instagram can generate over 4x more interactions compared to Facebook, but that's not important. Amplfuence goal is to create content strategies for you to increase your social media presence. Avoid the hassle and save time and money by hiring this experienced agency.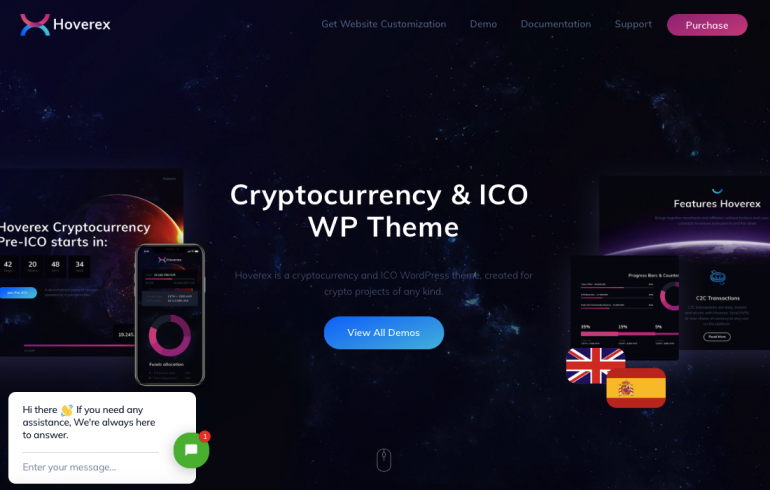 By using the Hoverex WordPress theme, you can launch a usable and multi-functional cryptocurrency website worry-free. It's a fully responsive WordPress theme made with usability in mind. The theme is responsive and Retina-ready. Hoverex is an SEO-friendly and lightweight web design solution. A collection of 24 ready-to-go homepage skins is bundled in the theme's download package. It also includes many handy plugins that will make your cryptocurrency website more usable. The full WooCommerce support and compatibility with a range of popular WordPress extensions let you update your site's usability and performance just the way you wish.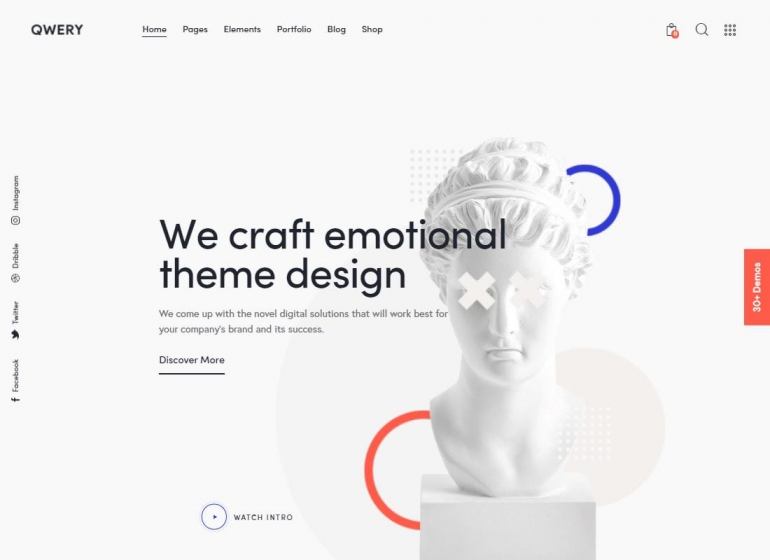 The Qwery WordPress theme is the best choice for building a professional website that would make your project look more striking and findable through Google search. It's a modern web design solution made according to the latest web design recommendations. The theme is easy to edit using the Elementor page builder. It also lets you use a variety of demos, pages, and premade layouts. There are two online booking plugins included for free. The Qwery theme also features the Mouse Helper functionality and full compatibility with WooCommerce. Whenever you want to inform your customers about new releases or special deals, the theme's integration with newsletter popups and MailChimp will come in handy for you.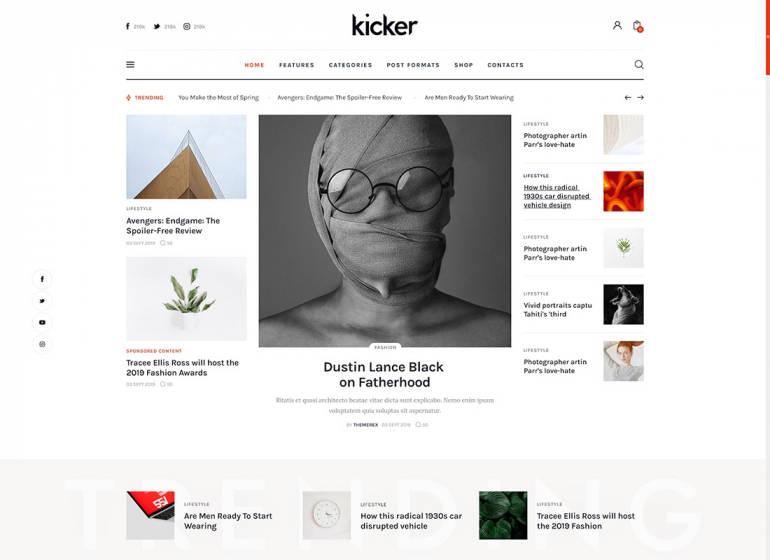 Use the Kicker WordPress theme as a quick starting point for your blog or media site to make it more findable on the web. It's the ultimate choice for building content-rich websites, including blogs, online magazines, newspapers, etc. The theme includes a wide selection of ready-made post layouts, including sponsored, related, updated, review, and other post types. The Elementor page builder is included to let you apply the needed changes to every page and layout of your site. The theme features several usable menu plugins to improve your site's navigation. It also features custom popups and newsletters, which you may place in any section of your site.
Launch your logo design contest and let top designers compete for the prize you set. You will receive tens of logo designs to choose from. Try it.
Conclusions
Web tools are your close friends, use them to create your online business, to make sales, and everything else.
And finally, never forget to check the links on your website with a good dead link checker. Non-working links are frustrating for your visitors and can negatively impact your rankings.