When you have a Webflow site, as many businesses and professionals do these days, it is important that you think beyond just the design. In order to make sure your site is as functional and practical as possible you need to ensure you find the right apps. By doing this, you can really enhance your site, and you can benefit from solutions that can save you time, improve your site, and provide a wide range of other benefits.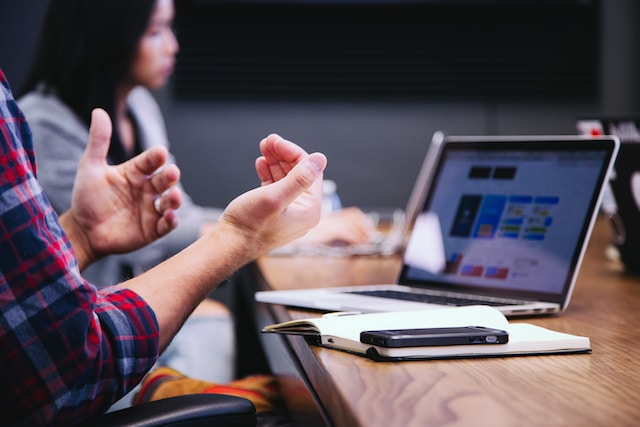 The good news is that you don't even have to leave the Webflow design experience in order to deploy the perfect apps for your site, as there are now so many options available on the Webflow Marketplace. The range of apps that can be integrated into your Webflow site has grown enormously, and you will now find apps that can help you create content, assist with images, improve communications, and even boost security, such as the Vault Vision User Authentication solution.
In this article, we will run through some of the best apps you can consider if you want to enhance your Webflow site and improve functionality.
Some of the Options to Consider
The plethora of apps now available on the Webflow Marketplace makes it easy to find the perfect ones to enhance and improve your site. Some of the top options you can look at are:
Vault Vision
The recently launched Vault Vision user authentication app is ideal for those who want to eliminate the misery and risks associated with password management. We have to use so many passwords these days that it can become difficult, if not impossible, to manage. It also creates an additional risk if the passwords fall into the wrong hands. This is where the Vault Vision solution can prove invaluable, as you no longer have to worry about passwords.
FluidSEO
We all know how important proper SEO implementation is if you want your site to rank. This app enables you to take control of your Webflow site SEO with ease and convenience. You can update static page seo tags in bulk, and you will save yourself a huge amount of time and hassle when it comes to updating your pages.
Typeform
If you want to impress your audience, the Typeform app is a great way to achieve this goal. This is a no-code SaaS platform that makes it much easier for you to engage effectively with your audience. You can do this through surveys, forms, and quizzes via Typeform, and these enable you to engage more effectively with others online.
Letterdrop
Once you have the ideal Webflow site, your next step is to drive traffic to it, but this is not always easy. Letterdrop can help with its invaluable marketing suite for Webflow. This enables you to make use of SEO and social media in a bid to get more website visitors. The SEO tools have been created by ex-workers from Google, so you can use this app with confidence.
So, if you want to enhance your Webflow site, take a look at these and other apps that are available on the Webflow Marketplace.