The first impression that catches your mind while visiting any website is heavily influenced by the web design of that particular page. All major online business parameters such as the likeliness of online purchases or conversion rate, user experience, and engagement time are overwhelmingly dependent upon the overall design of the webpage. Over 75% share in brand perception or credibility-building accounts for impressive web design. Without a highly impressive presentation of your website, your business cannot sustain the cut-throat competition in the multi-billion modern online business ecosystem.
Salesforce, powered by numerous cloud-based web development, optimization, and monitoring tools, is one of the most popular platforms for building customized websites for all types of small and medium businesses SMBs. A powerful uptrend in demand for Salesforce experts and developers is projected to exist for many years to come. According to the IDC forecast, as many as 9.3 million new jobs for Salesforce developers and other specialists will be created by 2026. A huge demand for Salesforce expertise with bigger salaries and perks will remain very high across all major IT regions of the world for many years to come.
Why Expand Web Designing Teams?
The first impression is the last impression! If your website is unable to present an impressive outlook to the visitors of your website, you lose business opportunities. Seeing is believing! An attractive design powered by all modern forms of content brings you huge traffic, credible brand value, satisfied customers, huge conversion rates, increased profit margins, and reduced bounce rates. All that can be achieved by enhancing your web development team with Salesforce expertise and skills to build trustworthy web design for your website. Expanding your web design team through a specialized Salesforce staffing agency offers you a range of desirable upsides such as:
Amazingly higher brand perception and credibility
A domain-specialized team for specific tasks
Knowledge of the latest web design trends and experience
Competitive pricing and increased profits
Greater user experience and reduced development cost
Faster return on investment (ROI)
And much more
Top Advantages of Scaling up Web Design Projects
Web design projects are the core components of modern web development. Any website without effective web design components such as user interface (UI) and user experience (UX), can never achieve the desired business objectives. To achieve the most desirable business goals, you need to develop highly efficient and attractive web interfaces powered by specialized web designers and also keep the designs in line with modern trends. You need expansion in your web design projects to achieve this level of agility and efficiency in your websites to achieve the following advantages:
Competitiveness – Enhancing the web designing team through Salesforce recruiting options offers you high competitiveness to succeed in the marketplace
User experience – A powerful web designing team achieves great user experience by implementing the most effective designs, strategies, tools, and techniques available in the market
Web performance – A perfect web designing team can help you make your websites perform very well in cross-platform environments and across all devices
Optimized ranking – Without a high ranking of your websites, it is very difficult to achieve the desired business bottom lines. Professional web designers can help you make the website able to be ranked at the top of search engines
Smooth implementation & maintenance – A scaled-up team of web design specialists can deploy and maintain your website with perfect web design parameters to reduce glitches in seamless operations and deployment.
Significance of Salesforce Staffing in Web Designing
Salesforce is one of the most liked and comprehensive platforms for building professional websites for SMBs due to the numerous useful tools, software resources, facilities, features, and capabilities offered on it. To make the most of the capabilities and resources, a powerful team of Salesforce developers and experts is critical. Hiring an on-premises web designing developer is extremely costly with numerous other disadvantages.
Using Salesforce staffing agency, especially the out-staffing option of remote recruitment and upscaling options, offers you a wide range of benefits, which make this form of team-scaling option very significant in modern HR recruitment, such as:
Global access – Using Salesforce recruiters for remote hiring to expand your web design team provides you access to global resources without any boundaries to get the right candidate for the right web design job.
Competitive prices – Remote recruitment is an ideal option for all SMBs across the world nowadays due to the most affordable prices compared with on-premises hiring or process outsourcing.
Reduced bindings – Using the service of a Salesforce recruitment agency discounts you from numerous legal, social, and corporate responsibilities such as payrolls, recruitment process management, sourcing of the right resources, social securities, and many others.
Additional benefits – Increased productivity, reduced administrative costs, scaling up and down flexibility and peace of mind are other fringe benefits of using Salesforce recruitment agency services for web design project expansion.
Salesforce skill complement is one of the most influential components in modern strategic staffing for building a robust web designing team. Salesforce skills encompass a wide range of programming languages, tools, and web design platforms that make it extremely useful for any web design initiatives.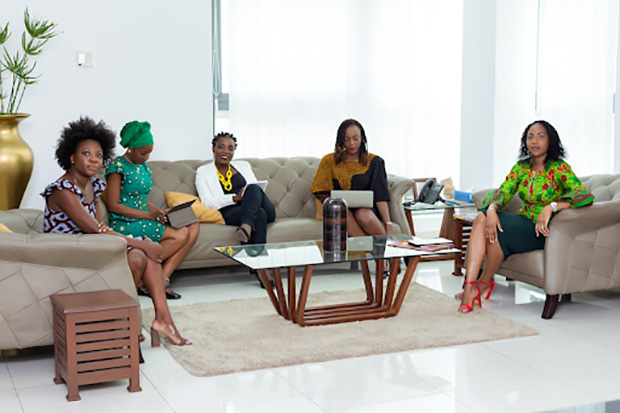 Source
Crucial Strategic Staffing Approaches
Strategic staffing refers to a comprehensive plan of human resource recruitment, which can fulfill the requirements of existing projects, future needs, and required skill sets with optimized resource utilization. The major approaches to strategic staffing include:
Recruitment vs Training – Recruiting new human resources is comparatively more costly than providing additional training to build required skills in existing resources. Training is faster than a lengthy recruitment process. For example, new hiring will increase administrative and financial costs. The most important downside of hiring includes searching for the right candidate, completing a long hiring process, onboarding, fulfilling legal, corporate, and social requirements, and bearing hefty salaries. On the other hand, upskilling from IT job Japan makes a robust cross-functional team within a short period of time and at a very competitive cost. You can develop skills that are needed for a particular project. This process helps you avert the majority of the issues that you may face in the recruitment process. Upskilling enables you to use your resources most effectively.
Collaborative Recruiting – Salesforce offers a complementary partnership program for fostering web designing teamwork between businesses wanting to build websites on the Salesforce cloud platform. This collaborative recruiting offers access to numerous skills, cost-efficiency, and flexibility to fill any skill gaps in collaborating teams.
Advantages of Diverse Salesforce Team from Japan
The ICT field of Japan is one of the fastest growing areas with an expected growth of over 8.28% CAGR from 2022 to 2027. A huge demand for IT engineers including Salesforce developers has emerged with a substantial uptrend in the country. Establishing a diverse global team for the Japan market is a perfect strategy in the modern job market ecosystem. Building a diverse Salesforce team from Japan and other nearby areas through a suitable strategic staffing process offers numerous benefits such as:
Skill gap – Building a diverse team from Japan helps abridge the gulf of diverse sets of skills required in web designing because Japan is one of the leaders in technology fields in the world.
Cost & quality – Strategically chosen diverse staffing for building Japan IT team reduces the HR cost significantly due to lower prices, faster scaling up, and reduced administrative procedures. It improves the quality of the web design team and its output substantially because you have options to build the right team for the right job at the right time without any compromises on quality at all
Flexibility – Building a diverse team offers a high level of flexibility in scaling up and down the teams easily without any major legal, corporate, or social bindings. The total time required for sourcing, recruiting, and onboarding is much shorter than in traditional ways. That offers full control and peace of mind.
Experience and professionalism – A diverse team from Japan brings in volumes of experience, domain expertise, modern trends, global innovation, and professional value. Diversity in a team always results in higher productivity and an ideal workspace to work in.