In our digitized world, web design became a popular profession and frequently sought service for building a business' online presence. It is reported that there are over 1.8 billion sites on the Internet. The eCommerce platforms require quality web development for attracting more clients as well. Despite these impressive numbers, many web developers compete hard to get a job. It is not enough to be a good web designer. It is also essential to know how to promote your business properly to find new clients.
In this article, you will find tips to promote services successfully and manifest yourself as a professional in the industry.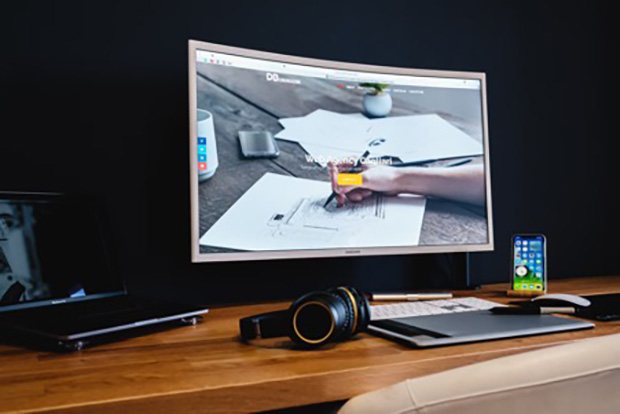 #1 Find Your Authenticity
It is a keynote tip if you are a designer seeking how to promote your business. Today web designers must try hard to make their services stand out in the rich and vibrant market. However, there's a simple solution - be yourself. It means that you find the authenticity, specific uniqueness of your work. And represent yourself as an individual with your own style and views. Besides, you need to be honest with customers and promote services without exaggerations or giving them non-existent features.
Once you find your designer authenticity, it will be less complicated for potential clients to distinguish you from a mass of identical service providers. Commissioners will connect with you easily and are more likely to build a strong working relationship. Thus, you will be able to boost sales without strenuous promotional campaigns as clients will be attracted by the uniqueness of your approach.
#2 Develop your website
A great way to promote services is to create a website that will display your personality and skills. As a web designer, you can apply your knowledge and make it a calling card for your services. It will be much easier to find new clients once you have a strong online presence. Here you can add all the necessary information a commissioner would like to know to choose your web design services.
The website itself is an example of your work, but you also can include many other projects you completed to show your proficiency and scope of work done. Moreover, you should add information about your education, any courses, and interesting facts about yourself so you appear before them as a real authentic person. Include sections with client referrals and your contact information on your site to look professional.
#3 Run a Blog
A blog may be a part of your website or found separately on the web. Here you can write articles about your work, educate readers on web design topics, add videos, photos, etc. If you choose social media for running a blog, tailor your content to it. The Instagram blog is more about photos, and you can enhance images to make them more catchy and attract the audience to read the text below the photo.
If you decide to promote services on YouTube, you can add different types of videos like screencasts, storytelling, etc. A screencast video is an excellent way to show how you work on projects and what you use to achieve amazing results. Once you decide to create this video, use one of the best HD screen recorders to capture your screen while designing.
#4 Develop Products for Sale
Despite selling web design services, you can also create your project and put it on the market. Some clients may need a ready-made design immediately, and in this case, your product will come in handy. Creating a project for sale may be challenging as you have to be well experienced to understand what people usually need.
Do not offer your design services as universal as you look less professional. Your design should suit specific sites like e-commerce, portfolio, or consultancy so that you understand which features are necessary. Surely, the site will not be customized, but you can quickly adjust some elements once you have a ready template. Clients will see what is your design area and will benefit from fast and quality design.
How to Seek New Clients
Once we have covered useful tips for web designers, let's know what can help web designers to find new clients. Consider that web design is about keeping pace with the latest trends and adjusting to extreme conditions, strict deadlines, and capricious clients. So follow these tips to build a strong client base and have a sufficient number of commissions.
Collect client referrals to stand as a trustworthy provisional with many positive reviews. You can add this section to your website so that any person can read feedback on your work. To get more referrals, encourage your clients to do that by suggesting a discount for a meaningful message.
Offer incentives to new customers to attract people to try your services. A new client may benefit from a discount on your web design services. Besides, it'd be great to encourage them to promote services to their friends and provide incentives for newcomers.
Keep in touch with old clients because they are more likely to come back if they used your web design services once. You can contact them via email or communication apps to remind them of their experience working with you and offer a discount. They will be glad that you remember about your collaboration.
Conclusion
These tips for web designers will enable you to stand out in a vibrant market of opportunities. Consider that promoting your services is possible if you already have what to show the world and have become a web designer who knows how to tackle any challenges. Your portfolio should be rich enough to display all your abilities and experience. We wish you good luck and hope your services are in demand.