Every business, organization, and marketer wants to achieve customer satisfaction and quick sales. The most important stage today is the onboarding process when it comes to the customer lifecycle. It is just the beginning of the said journey, but we can all agree that first impressions last – especially now in the competitive business world.
How your customers perceive you and your brand from the start can set the tone for the entire relationship. That's what customer onboarding is – the period when the customer evaluates your offers and decides whether or not they love your brand.
Do this well, and you are set up for success. Do it poorly, and customers will regret ever considering your company in the first place.
You want to do this well but to get there. It would help if you learned what customer onboarding encompasses and why it's so important for you.
What is customer onboarding?
Getting new customers to pick your brand is amazing. Keeping the ones that you are already attracted to is even better. Attracting new customers and turning them into leads is 5 to 25 times more expensive than convincing an old one to buy again. Smart businesses focus greatly on retaining the current customers because this is smarter and far more affordable.
These numbers shouldn't surprise you. The customers who already chose your brand are your target audience, and this means that you found their pain points. It makes them the most likely category to need your products and services again. Since they are your best shot at getting more purchases, they should be the focus of your strategies.
That is where customer onboarding jumps into the picture.
Customer onboarding is the entire process of the user when they choose and start using your services or products. It covers a lot of their journey, including things like their sign-up, first purchase, in-store experience, confirmation emails, support quality, etc.
Customers will build their opinions of your brand based on the experience. Your job as a brand is to provide them with a product of value that covers their pain points. It's your job to offer them quality and professional support service. Even more importantly, it's up to you to decide which tools you need to use to optimize your experience.
Let's say, for example, that your customers are buying both in your online and offline store. You need a smooth and versatile POS system that will give them fast and secure options for payment and help you track everything in real-time to avoid mistakes.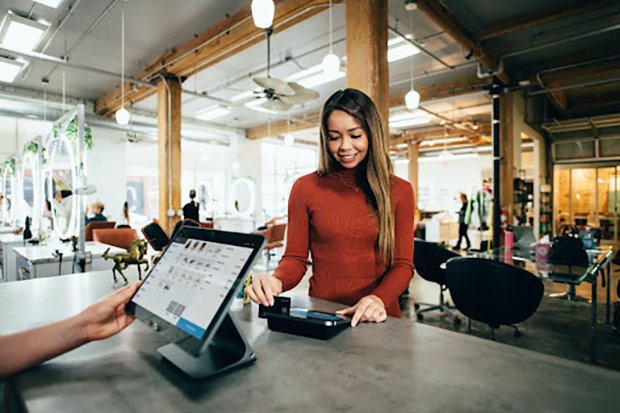 Onboarding is not just about welcoming new customers and giving them what they need. It's also about teaching them about the quality of your brand, helping them learn about the product they are purchasing, and convincing them to come back again.
That's the goal of it – to convince people to come back to your brand.
How to improve the customer onboarding process
Many factors can contribute to the satisfaction of your customers. It would help if you did many things, including creating a great product, providing good customer service, accurate marketing strategies, an excellent website, etc.
Not only is this important, but today the process is made simple thanks to good product onboarding tools. Tools like Appcues allow users to build amazing onboarding experiences without code. You can use a variety of modals, product tutorials, slideouts, and other tools to promote your brand and enrich the user experience.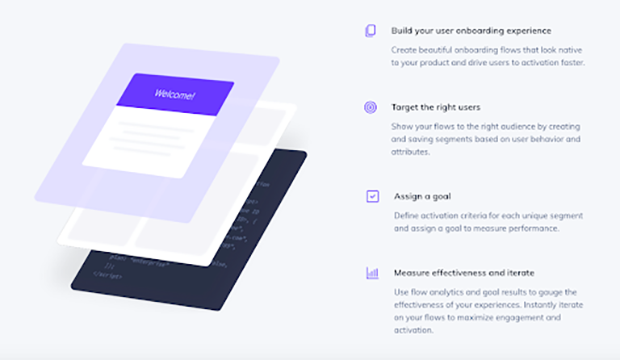 Happy customers are crucial for the success of your business, so you cannot afford not to dedicate time and effort to this. Thanks to useful tools and apps, this is more effective, less time-consuming, and more affordable than ever.
Why is customer onboarding important for you?
You might be hesitant to invest time or effort into this unless you truly understand the importance of customer onboarding. So, let's take a look at why this is the key to your brand's success.
To clearly understand why this is the key to success, we need you to ask yourself the following question:
How important is it for me that my customers are happy?
Now, this applies to how happy they are with your product, as well as your service. If it is important, then you need proper customer onboarding. It's as simple as it gets.
Good customer onboarding does not end when you've made your new customer happy. You ideally want to get them back to buy more, which means that every time they interact with your brand somehow, you need to continue to provide them with what they expect.
If you make your customers happy from the beginning – and keep delivering on this regularly, you've achieved good onboarding. The benefits will include the following:
Higher return rates
The outcome is rather expected. Happy customers will come back for more. Those who go through a poorly organized onboarding process won't be happy and will look elsewhere the next time they decide to buy. Loyal customers are the best thing for your business regardless of its size or industry. According to SEM rush, an average US company loses up to 30% of the existing customers every year because they don't establish loyalty with them.
Better word of mouth
The Internet has allowed businesses to spread the word and reach a wider audience than ever. However, word of mouth remains one of the strongest tools for building a brand. It doesn't matter how much you'll spend on marketing or product development unless people have good things to say about you.
Now imagine having a good onboarding process for new customers. They get acquainted with your brand, try out a new product, and test how your company works. If they are happy, they might tell their friends about it, share this with acquaintances, and even write good things about you online.
If you impress them from the start, they are highly likely to speak well of your business. It is how your network will spread.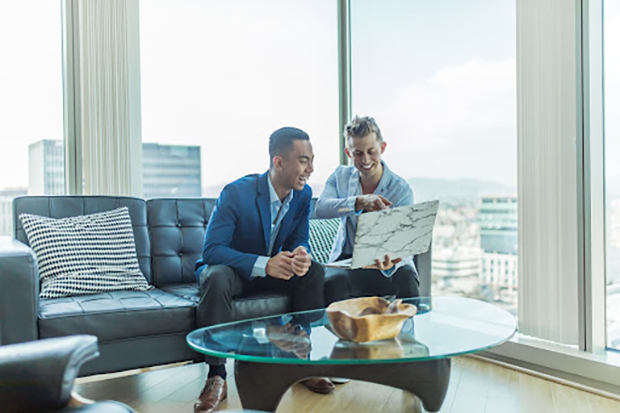 Control the churn
Some people who buy from you won't like what you offer. It might not be because your product is bad, but because they made the wrong choice and didn't need it in the first place. They might also lack understanding of how your product works or what you offer.
If the customers know what is offered to them, if you provide them with answers from the start when they need them, you can control the churn. You might not be able to eliminate all of it – no one can, really – but it will certainly help you avoid the avoidable churn.
Keep customers engaged
Great support service leads to a better relationship with customers. Good products and continuous development of your services lead to satisfaction and value. If your customers see that you're putting effort into making them happy, they'll be more engaged and interested in what you have to offer.
Better trial conversions
Is your business offering free trials or samples? You do this to attract a bigger audience and get more conversions. If you impress the people from the get-go during the discounted or free trial, they'll experience your product's value right away. It will result in more and better trial conversions.
Builds the feeling of trust
Aren't you more comfortable buying from a brand that clearly states what they offer? If you know from the start what you need to do to use the product or service, buying it will be risk-free. A good onboarding process makes essential information easily accessible. In return, customers trust your brand more.
Some tips for a good customer onboarding strategy
Finally, we'd like to take you through some actionable tips for your future onboarding strategy. It would be best if you never built a campaign for a product or service without a good strategy in place. Knowing how important this part is, customer onboarding should occur in that strategy.
We have two tips that are key to great onboarding. First, it is the objective.
No matter what you're planning for, you need an objective, a goal to achieve. Keep it specific to the customer base and product. Make it as realistic it can be. For example, your strategy can be to get users to use the product several times within the first month, i.e., establish a usage pattern. Or, it can be to make your product indispensable for them from the start.
The second tip is testing.
If you want to know how to make customers happy, you need to research what makes them happy. Perform all sorts of tests on a regular basis to discover how to improve your onboarding project.
Good customer onboarding is the key to your company's success. It will make customers happy, which will result in a higher return rate and more sales. It is the goal of every company, so don't skimp on this part!