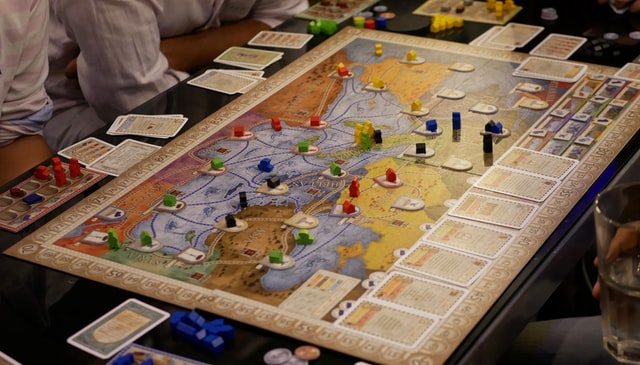 Source: https://unsplash.com/photos/NrS53eUKgiE
Designing an online game can be pretty challenging, as the trends keep evolving with time. Creating the game, curating a website, and developing the actual game consume time and effort. The process is lengthy and complex, and creating a game can be a battle between what's good for the game and what the game designer wants the game to be.
A new trend emerging these days is online board games. Converting existing board games into an online game and creating their digital presence through a website can help people relieve the memories associated with that game. The demand for such games exists already, and an online version can help you market the game to the masses and generate exponential revenue.
However, developing an online board game and its website comes with several challenges. For an online board game, several elements of the original game must be preserved, and some need to be eliminated. You'll have to enrich the experience while ensuring that it evokes nostalgia. Here are some common challenges associated with designing online board games:
1. Determining the Right Goal
Designing a game can be quite a hassle. To stay motivated and consistent, finding a clear objective is essential. When your game is in the development phase, running a pilot through the target group is necessary. For the design element, the goal should be to have an appealing design that can work smoothly without any glitches and provide convenience to the user.
It is always a good idea to involve stakeholders while setting objectives in your game-making plan. This can include your target audience, colleagues, or even external individuals with whom you'd like to cooperate. Such collaborative efforts will ensure that your game is backed up by unbiased opinions, has all the demanded features, and is accepted by the target audience once it is launched.
2. Finding the Right Platform
Every board game is of a different genre, so it may not be suitable for all target groups. Defining your genre and choosing a website accordingly is essential to designing the game appropriately. Selecting a genre will also enable you to find the target audience and design and market the game accordingly. If you are targeting children, game design compliance with their requirements is vital. This includes making the game easy to play and full of vibrant colors. This type of game should be posted on a children's gaming website. If the game targets the older generation, it might be a good idea to consider a separate, dedicated site.
3. Adding the Right Features
Every game has countless features, and board games are no different. When trying to replicate a board game experience into a digital one, certain features that enhance user experience must be integrated into the design. These features can include vibrant images, and interactive UI/UX designs, and a structure that allows multiple users to access the game simultaneously. Scoreboards and coins should be visible on each player's screen to promote a healthy game environment. The digital board game experience should be on par with the physical game itself.
4. Collect Adequate Data
To make a compelling game design, you must collect adequate data. However, the privacy and preferences of users, including test users, should be preserved during data collection. Accurate interpretation of collected data is also vital to achieving the desired results.
You can gather necessary data through various surveys and game testing by giving free trials to the target audience group. Collecting consumer responses can help you gain insights into the primary source itself. You can also look up other established websites that work around digital board games, like The Daily RPG, to gain inspiration and better understand consumer behavior and preferences.
5. Convincing Your Target Audience
Finding the target audience for your digital board game can be tricky, as market segmentation is particularly tough when it comes to board games. These games are played across all ages, so you may not have only one age group to target. You'll have to keep the game simple enough for younger players but interesting enough for older ones.
You can market your game to the masses and see which age groups are more inclined toward your competition – segmentation is possible to some extent. You can also base the segmentation on premium or regular game versions and market your game accordingly.
Introducing the game to the target through campaigns and free trials can help the game gain popularity over time. Do not force the game on the wrong target groups by excessive marketing, as that may be counterproductive: they'll leave bad reviews as the game isn't suitable for them.
Endnote
Designing an online gaming experience or a website for a board game can be quite a challenging task. To successfully design and develop an online board game, you must select the right target audience, integrate certain features to enhance user experience, and launch the game on the right platform. Game and website testing are also recommended to ensure a smooth user experience.