Today, apps are a part of our life. Applications cannot be separated from many of our activities. The app business niche is probably one of the sexiest today. Last year alone, more than 700 thousand technology companies were operating in the United States and the average of them made mobile applications. Do you still intend to enter this niche market? If yes then selecting your app developer is a step to think about as it will define a large part of your expectations. Unless you are capable of developing your own app, of course!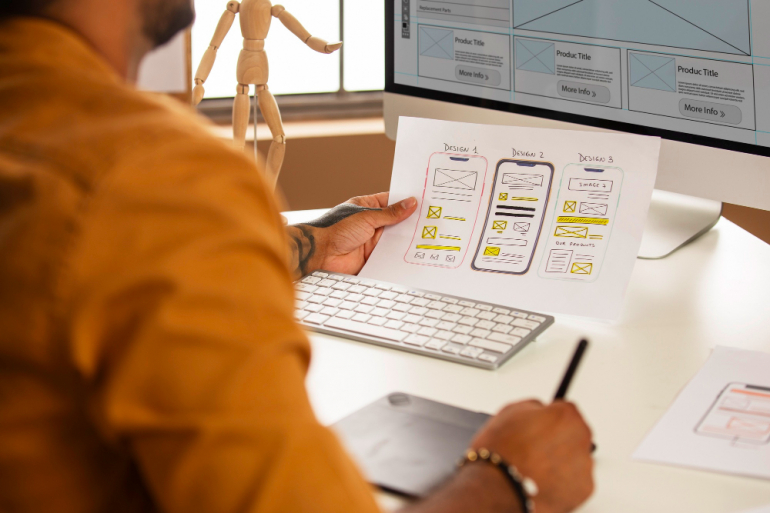 Of course, you wouldn't be wrong if you thought that this article would share some tips regarding app developer selection but it goes a step further by providing information on the top 10 app developers in the United States. Can't wait? Keep on reading!
Choosing a developer is not the same as reading claims, comparing them, and deciding on a "shooting spot". In simple terms, here are the key points for selecting a development company for your app:
- Qualifications and experience
You won't move toward an app developer who doesn't have the right qualifications and sufficient experience. You'll waste your time and money. Of course, there is always a first time but for your limited budget you don't want to gamble too much. Just be careful.
- Reference
References are suggestions from people who have used a particular development service. Even if they are not always right, they will likely give the best advice because their expectations shouldn't be much different from yours, right?
- Process communication
If you find that communication is not going well, you should leave immediately and try to find another alternative. This is a technological niche but of course, controlled by humans. If the human behind a service is not good, it is almost certain that the service will not serve the best.
After all, there are other, more detailed considerations, but they must be preceded by the general considerations described above. If you find any of the three above displeasing you, stop hoping.
Top 10 app developers in the United States
1. Jafton
They are experts in application development, especially applications with various complexities. If you are planning to win the market with your favorite niches like dating apps, social media apps, and editing apps, then Jafton is the best option. So far their portfolio is quite impressive with more than 200 applications that have been developed, 120 experienced IT workers, and 11 years of average developer experience. Jafton is known for a web app development agency able to create unique applications that are different from one another. This requires a high level of expertise that you may find difficult to get from other development teams.
2. ELEX
ELEKS is an application development company that has been focusing on Blockchain solutions, security advisory services, and cloud migration. Founded 32 years ago, this company has served many top global companies. There are several development areas served; Healthtech, Logistics, Retail, Agriculture, and others.
3. Owebest Technologies
This is a company focused on three things; Blockchain Development, Custom Software Development, and Offshore Development Center. It is headquartered in India but so far has operational branches in North America and Western Europe. One interesting thing is that many crypto companies in the United States rely on the services provided by Owebest Technologies.
4. Intellectsoft
Founded in 2007, the company has delivered at least 600 digital products to its clients. They are able to build applications that meet specific certifications such as HIPAA, GDPR, OWASP, and ISO 9001:2015. Cross-platform solutions are what this service stands out for. More than 1,200 specialists in the group, 35 clients with Fortune 1000 qualifications, and more than 600 well-finished projects are "a sign" that this company can be truly relied upon.
5. Frogslayer
There are many niches served by Frogslayer, some of which are Custom Software Development, UI/UX Design, Maintenance & Support, Web Development, and of course Mobile App Development. It doesn't have enough IT workers in its development team but every one of them is really experienced.
6. Quy Technology
His specialty is mobile applications for new startups that are developing. If your company wants to combine AR/VR technology in your main applications, Quy Technology can certainly be considered.
7. Uino
This is a software development company that caters to "general fields" such as Business Analysis, IT Software, Quality Assurance, and the like. Now, the Tallinn-based company is more focused on developing applications for small and medium-sized companies. Estonia is now one of the countries with the fastest-growing IT industry in the world and Uino's progress is one indication of this.
8. JetRuby
Since its founding 13 years ago, JetRuby has served approximately 250 businesses. Most of its applications are successful in the market and with its team's IoT and AI/ML expertise, the company is well-established in dozens of industries (around 16 different industries).
9. NMG Technologies
This company is quite famous in the US as a provider of the best mobile applications. It has focused on building mobile applications since 2008 and has so far had long-term partnerships with more than 300 companies, a sign that NMG Technologies can be relied upon. The hallmark of this company is a very friendly staff.
10. A3logics
It is a mobile application development company focused on e-learning solutions. Having been serving his clients since 2003, of course, his experience is beyond doubt. Each of its services has implemented a Center of Excellence (COE) which aims to increase customer satisfaction to the highest point. Apart from e-learning, there are several other domains that are also served, for example, Fintech, Transportation, and Health.
Conclusion
Choosing the best development company for your business applications may sound like a utopia but by following the above advice and getting to know the top app developers in the US, your problems will be significantly reduced. Hopefully, this article provided valuable insights for you. Thank you for reading.