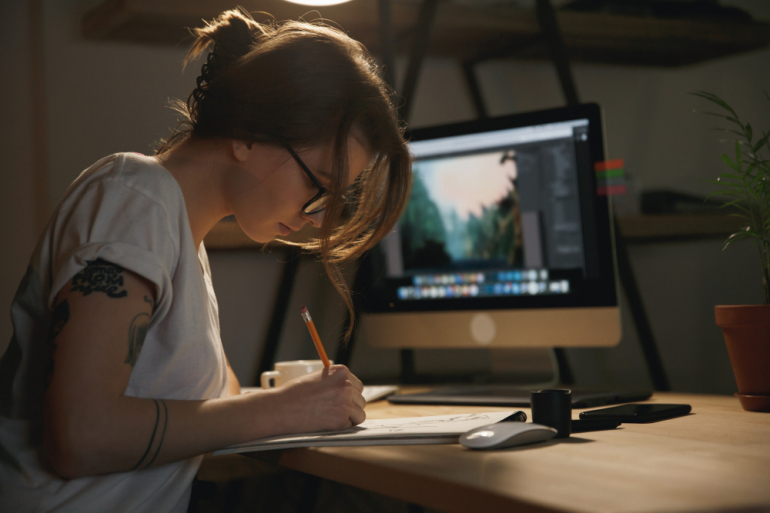 Vintage and retro photography is all the rage today! People are going crazy about Instagram filters that help us to make even ordinary photos more stylish and vintage. But what if you haven't an iPhone?
We have already forgotten that Photoshop is the best tool to create vintage effects! In today's post, we are going to speak about vintage and retro styles. I'll show you some methods to create these effects, an easy tutorial on how to apply them to a regular photo, some cool Photoshop actions to make your life easier, and, of course, some inspiring examples. Let's get started!
Wanna get more useful tutorials and freebies? Subscribe to our newsletter!
The basic concepts of vintage and retro effects
There are many ways to reach the vintage effect. Some of them are simple, some are more complex. It doesn't matter which one you will use if your result is cool :) I'll show you just a few basic methods. If you want to know more you should experiment with Photoshop and tactics. Have fun!
1. Colors and saturation
What is the essence of the vintage effect? Right, to add some old-school details to your photo or even make your photo look like an old one. But old photos are not vivid. So, the first thing we should do is play with colors and image saturation. Sometimes it is enough :)
2. Black and white
As you know, the first photos were black and white, which is why discoloration is one more way to create a cool retro photo. Here, you can use your imagination and work not only with basic grayscale. Play with underlying blues, greens, reds, and contrast to achieve a more realistic result.
3. Textures
Old photo has its story and wants to tell it to us. For example, your grandmother accidentally put her coffee cup in the photo or squeezed it. Almost all old photos are decorated with water spots, crumpled and crushed corners, age spots, and dust. All effects remain on the photos and give it a special retro charm.
To deceive the time you don't need to be a wizard. Just use some retro textures to make your photo more believable.
4. Content
Of course it is important what is depicted in your photo. If you want to make "I and my iPhone in retro or vintage style think again, please :) At the same time, the photo of the latest Ford car is vintage without any effects.
Some retro paraphernalia: rustic locations, antique furniture, vintage clothing, coke bottles, and so on.
How to create a vintage effect?
Hope we are finished with some basic concepts of vintage and retro effects. It is time to create your own retro design! Let's try to apply some simple effects to your photo. I work in Photoshop CS6, but I'm sure is not a problem if you use an earlier version.
Here is the photo I'll work with: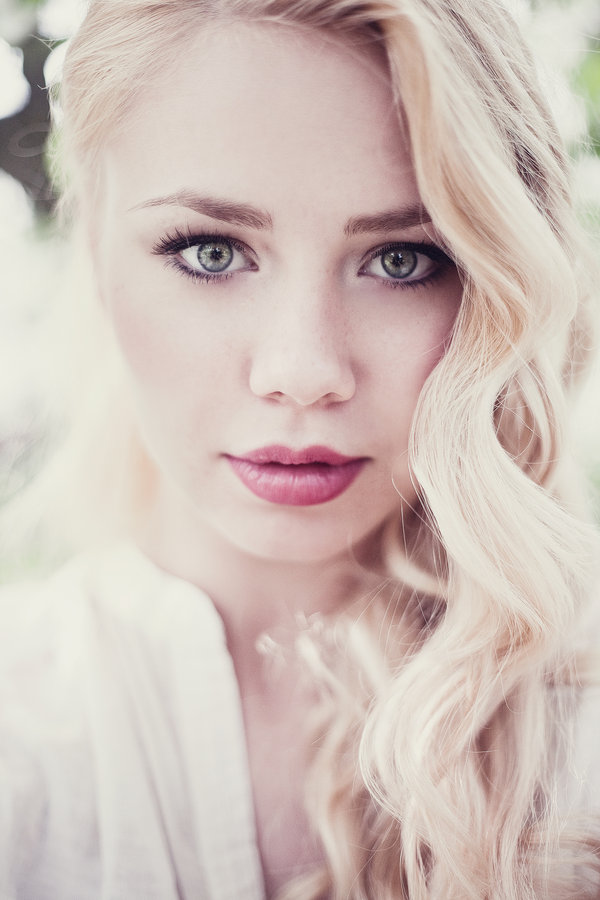 Step 1:Add a Gradient Map
I suggest you start editing your photo with the Gradient Map. Go to Layer > New Adjustment Layer > Gradient Map. Here choose the Blue, Yellow, and Blue gradient preset. Don't forget to check the Reverse option.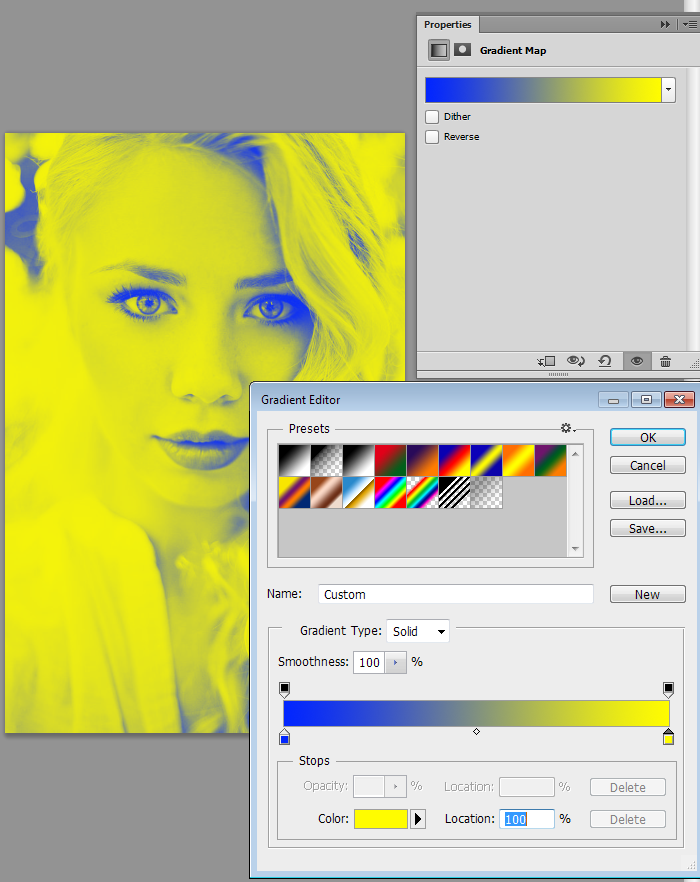 Step 2 Change the Opacity
Now you should reduce the opacity of the gradient map layer. I've dropped it to 30%. The result: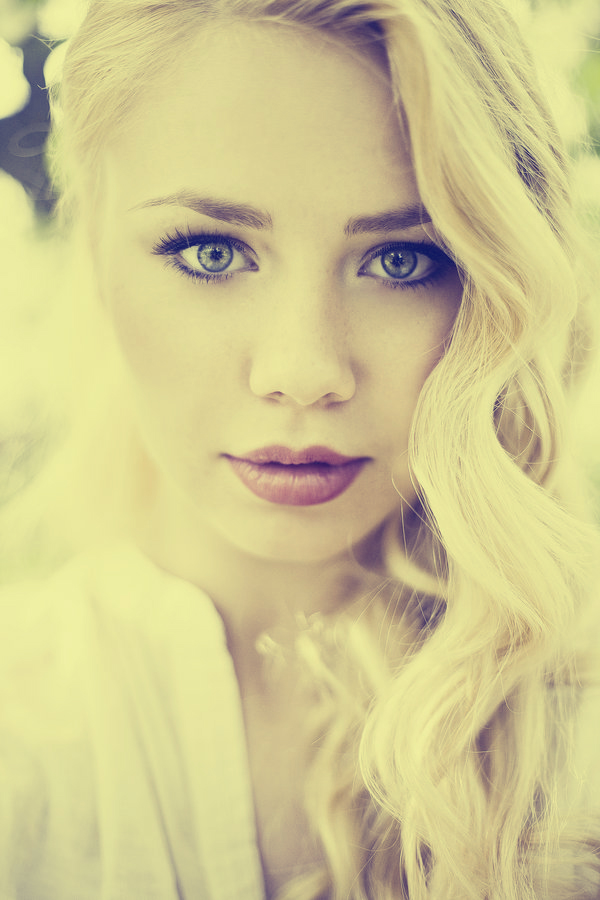 Step 3 Inner Shadow
Add an Inner Shadow layer style to your design. For that, go to the layers panel and double-click on the Background layer, then click OK. Now you can work with your background layer.
Layer > Layer Style > Inner Shadow. Apply the Color Burn blend mode and other settings shown below.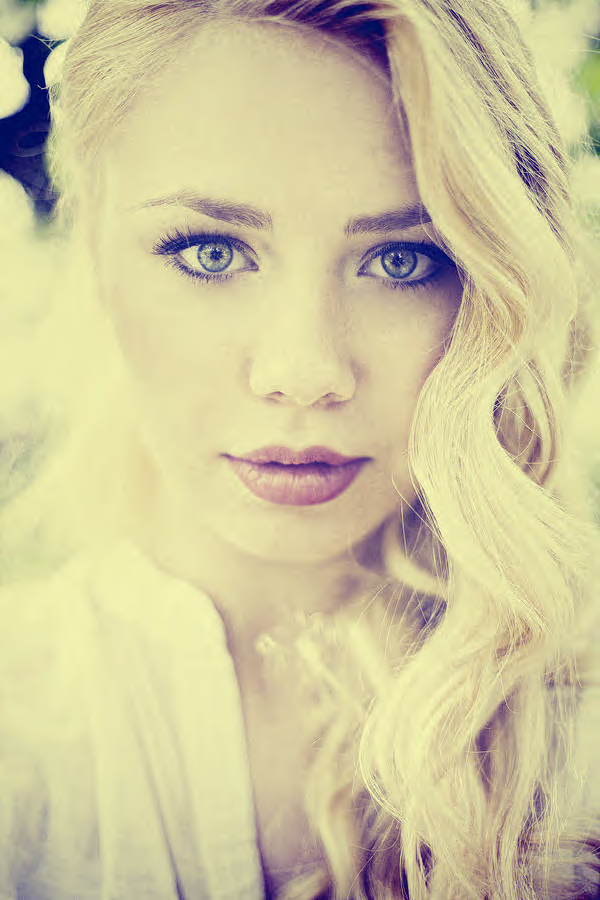 Step 4 Gradient Overlay Layer Style
The algorithm is the same: Go to Layer > Layer Style > Gradient Overlay and copy all settings below.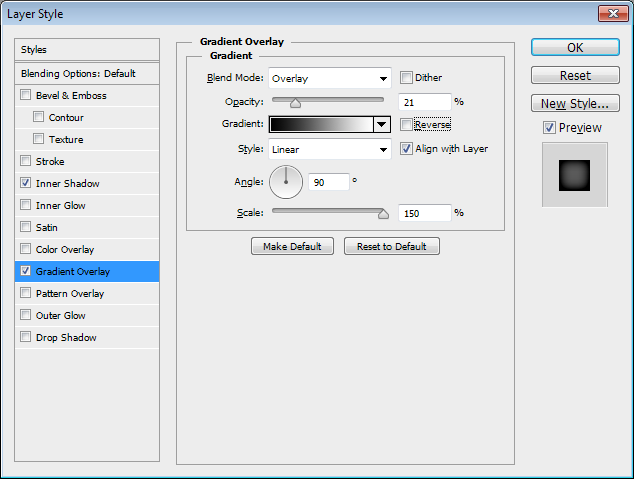 Step 5 Add some textures
As we already know texture is a key element of vintage design. Let's add the texture to the portrait. I use this one, but you can choose any retro texture you like.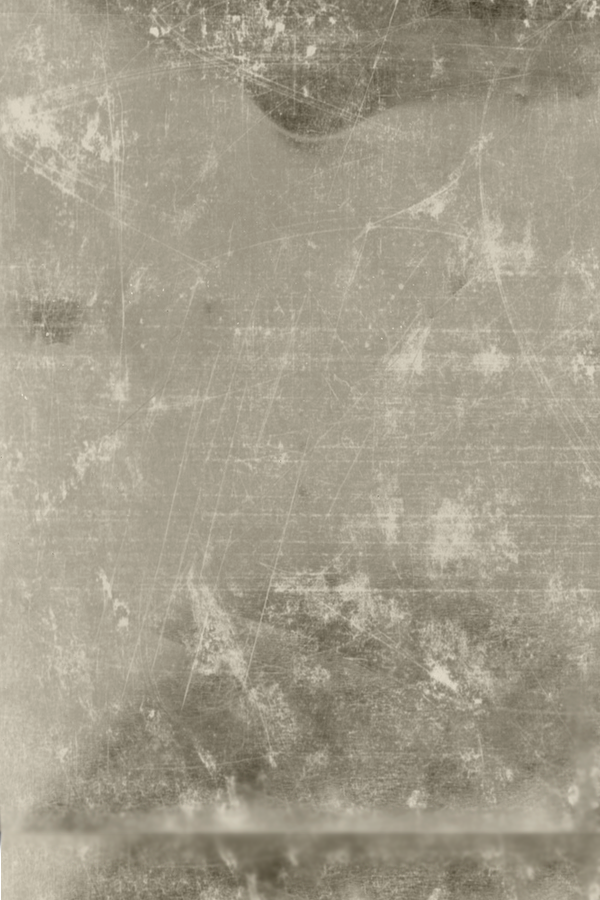 Set the opacity of the layer with texture to 20%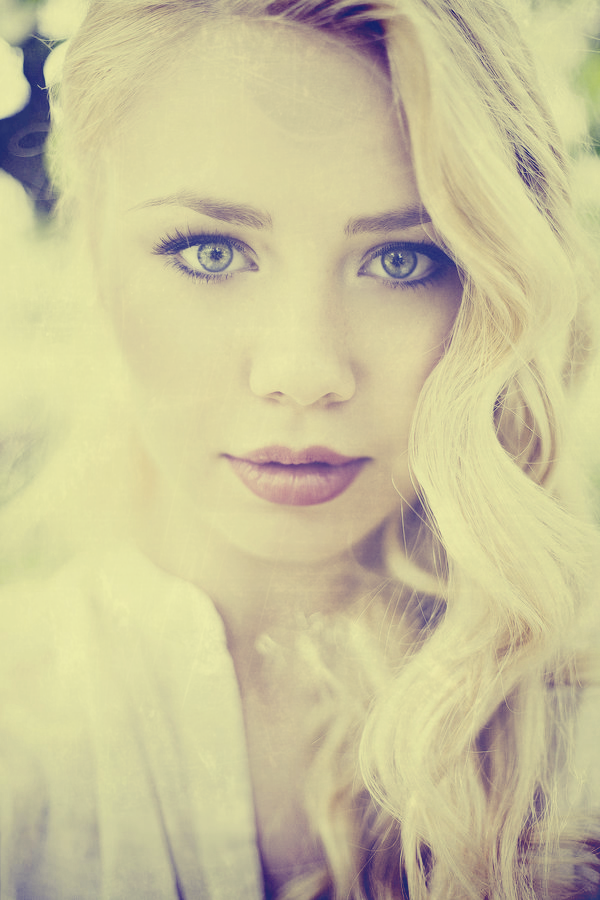 Step 6 Play with some options
We have almost finished our work! Let's play with gradients, curves, and saturation to get any result you want. Below, you can see different versions of the final outcome: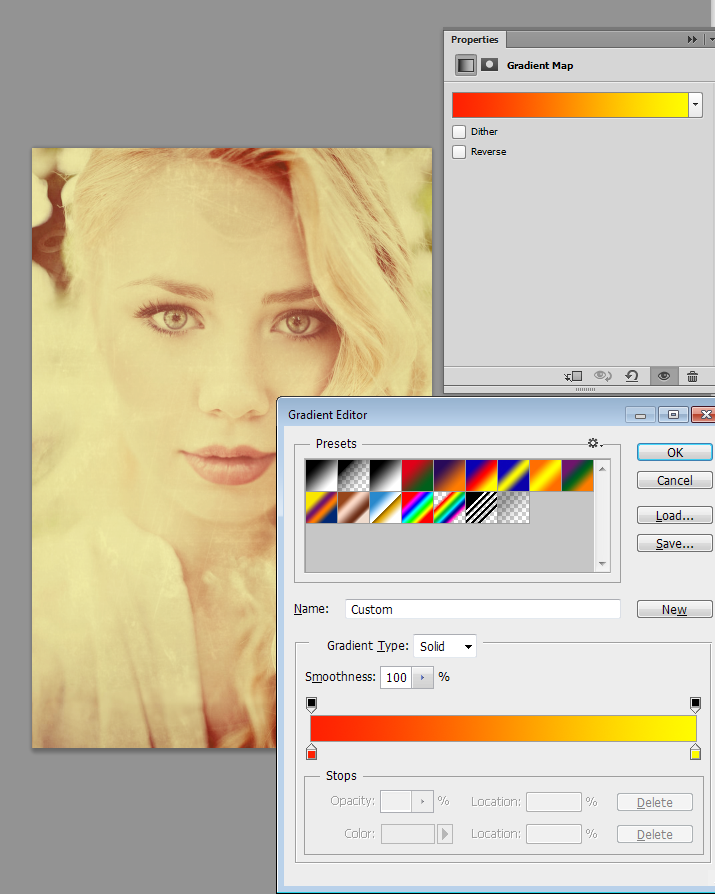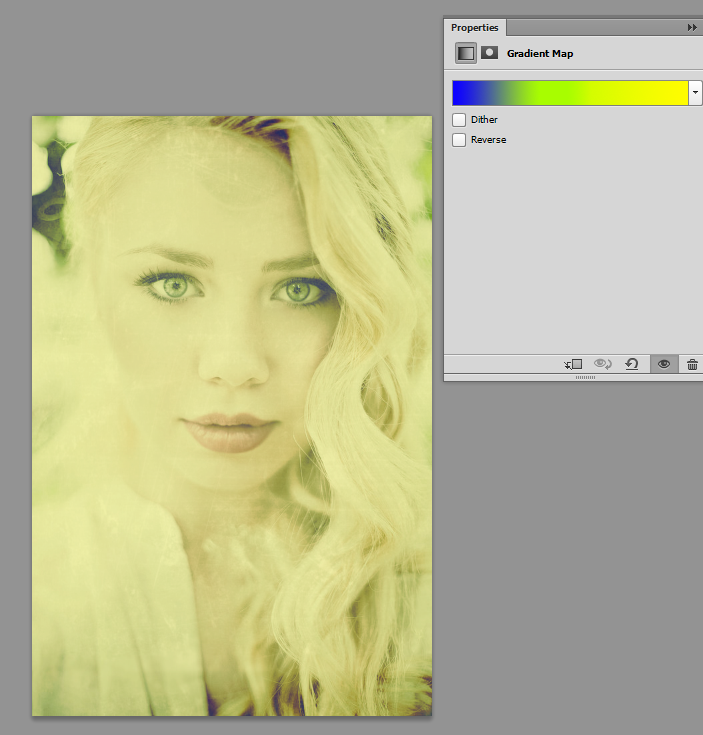 Conclusion
Look at this pretty final result! This easy-to-follow tutorial will help you give the same look to your own photo :)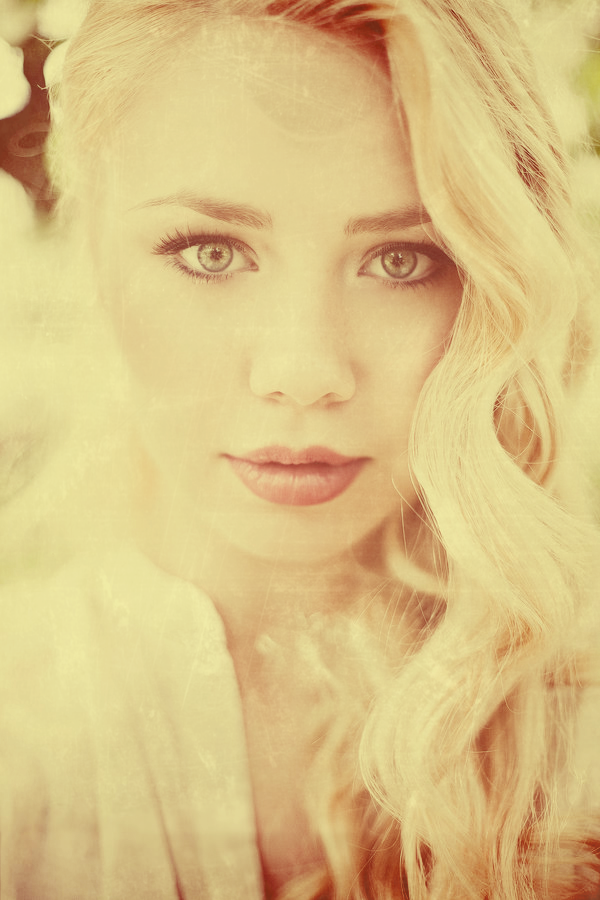 Vintage Photoshop actions
If you have no time to work with your Photoshop, but want to apply some retro effect to your photo, I can give you some advice. Use Photoshop actions. There are lots of them in the cellars of the Internet. You only need to ask Google, download, and apply them. For those of you who are lazy even for it, I've collected a useful abundance of vintage and retro Photoshop actions. Just scroll down :)
25 Tried and Tested Retro and Vintage Photoshop Actions
Stunning showcase of retro and vintage Photoshop actions collected by Chris Spooner. All of them was tried by the author, your task is try to choose one of them.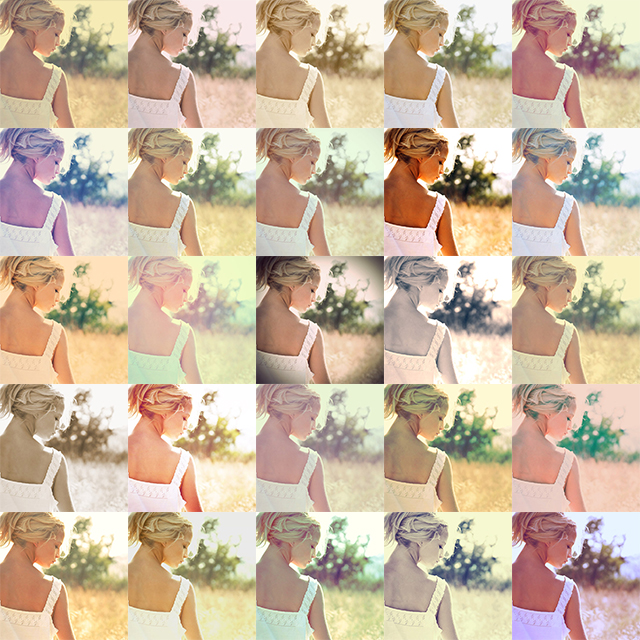 6 Free Vintage Photo Effects Photoshop Actions
Awesome collection of free Photoshop actions for vintage and retro effects: high contrast black and white, vintage polaroid, vintage red push, rock and roll, blue dream and expiration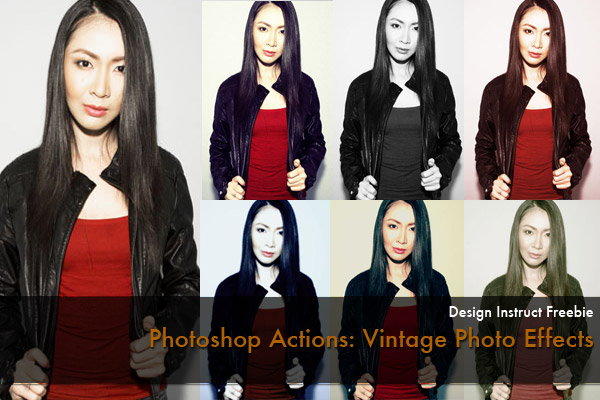 Vintage Pink Actions
Compatibility:
Photoshop 6.0, 7.0
Photoshop CS +
PSE (made based upon PSE 10, but it won't hurt to try them in older versions to see if the same effects apply).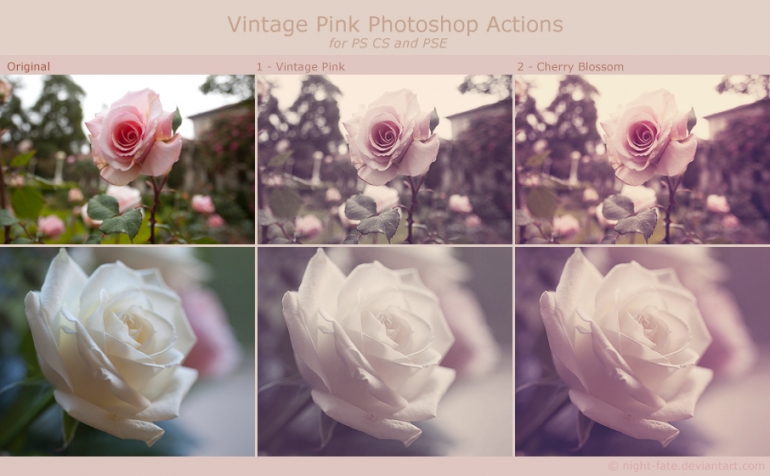 Photoshop vintage actions
Look at this set of retro Photoshop actions. I'm sure, you'll like at least one of them.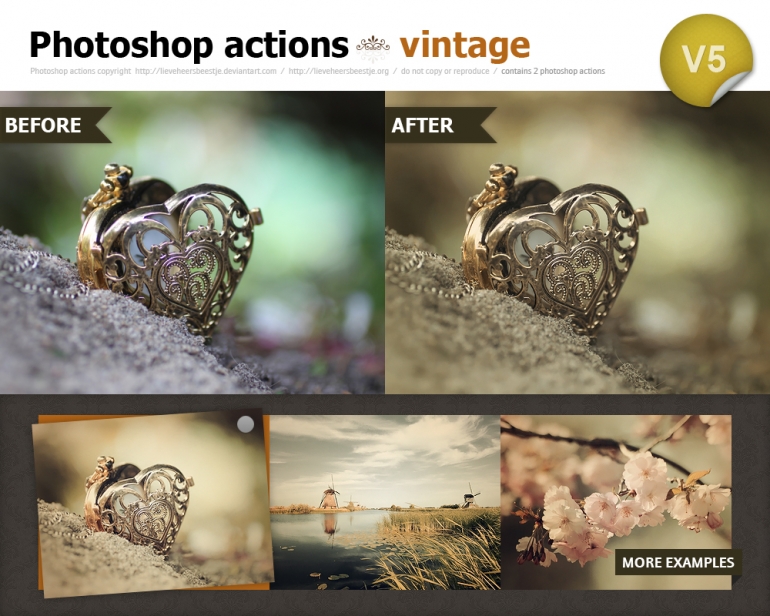 5 Vintage Black and White Actions
This roundup offers you all variations of the black-and-white palette. Choose the one you like most.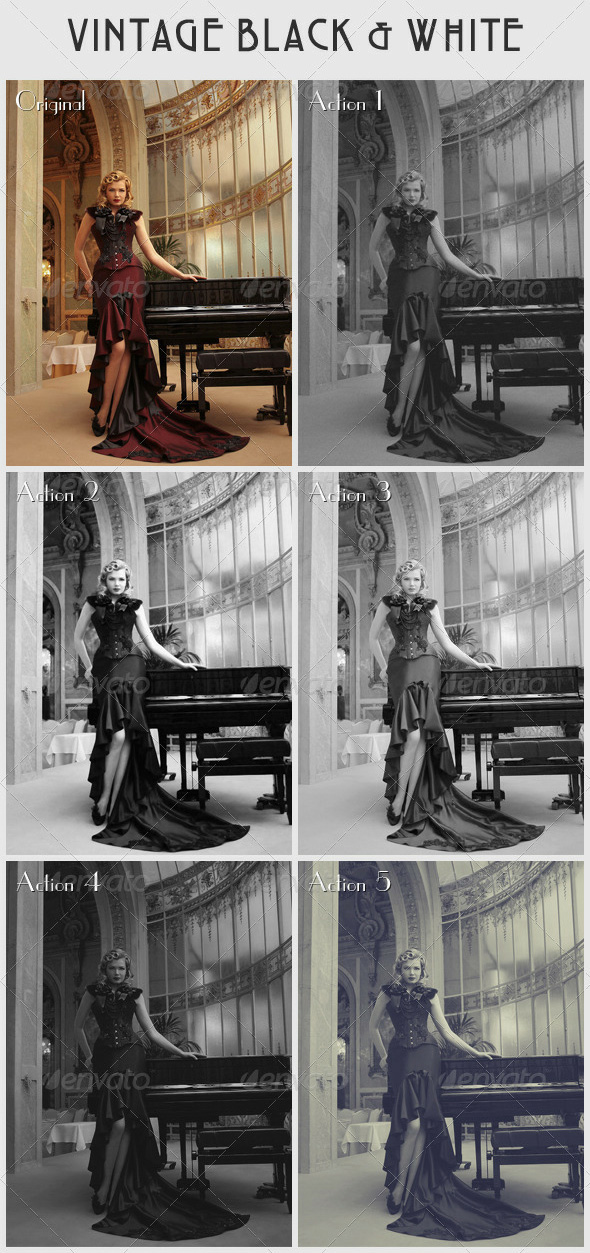 Vanillaroid Photoshop Action
Nice and warm showcase of Photoshop actions for adding the vintage effect to your photo.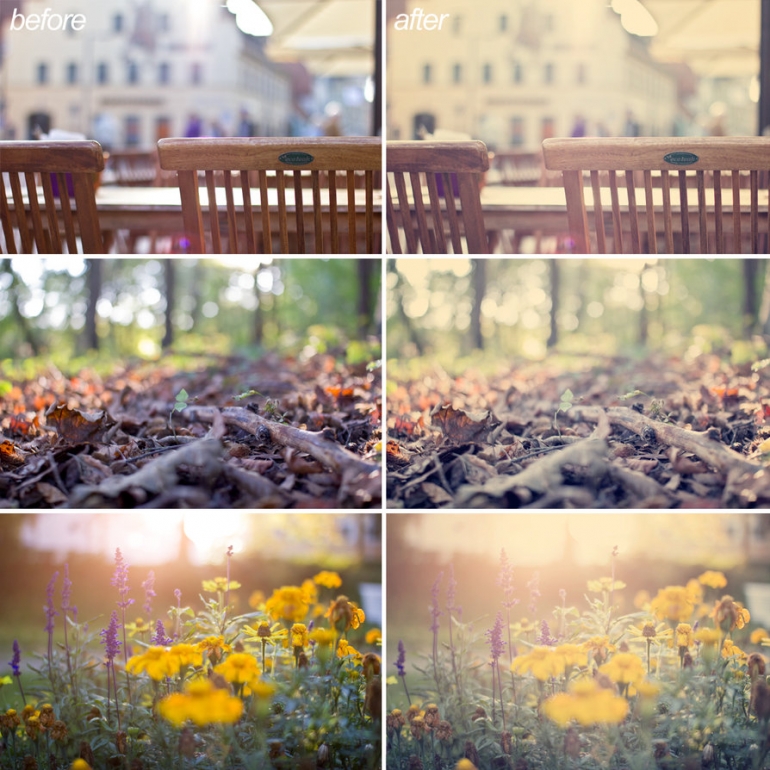 Vintage inspiration
Now, you can give your photos stunning vintage style. One thing I can do now is to show you some stunning examples of vintage and retro photography. I'm sure you'll find a big piece of inspiration in this collection. Enjoy!
Related Posts:
Some useful resources: